During my first meeting with magniX chief technology officer Riona Armesmith at EBACE 2023 in Geneva, three things really stood out: her easy, expert understanding of electric propulsion; her youth; and the fact that she, seemingly alone among the women I saw at the show, was wearing a suit.
An electric motor manufacturer, magniX had already developed its technology when Armesmith arrived in May 2021, so what does her role entail? 
"I think a lot about how we manufacture, certify, and maintain it, and what it looks like at end of life. How do you recycle it? We're using rare-earth magnets, copper and other materials and it's essential we recover them. And we're talking to our customers about how their pilots and ground crew experience an electric motor, how they maintain it. It's very different to an engine," Armesmith explained to Runway Girl Network.
The company has developed a family of flight proven electric propulsion units (EPUs) and energy storage systems (ESS) for commercial aviation; ESS options include high density batteries and hydrogen fuel cells. It is a partner on various high-profile programmes including Eviation's Alice and Universal Hydrogen.
"What really impressed me about magniX was that it wasn't just developing technology, it was developing a product in the same class as existing engines. It's a product that makes it as easy as possible to take out an engine and replace it with an electric motor. It interfaces seamlessly with the aircraft," said Armesmith. 
The journey that took Armesmith into aerospace and away from her native UK to magniX in Everett, Washington was, she said, entirely unplanned. It began with an 'incredible' physics teacher.
"She took me to a women in engineering conference, where I saw three women speak, including one from Goodyear and another from the Royal Air Force. It probably only lasted two or three hours, but it was incredibly powerful and made me think about an engineering degree. It's why I'm passionate about doing STEM events and reaching out to schools."
Having joined Cummins Generator Technologies as an electrical engineer out of university in 2010, in 2013 Armesmith left for Rolls-Royce. In April 2017 she became chief project engineer hybrid electric propulsion, ultimately leading the ill-fated E-Fan X program.
"We were incredibly passionate about it and to have it end prematurely was quite challenging for me. It was in the middle of Covid. I had to tell my team it was over in a Teams meeting. I'd put everything into it for four years and there was a lot of soul searching when it ended so abruptly," she said.
"Looking elsewhere, I knew magniX was already flying. My project hadn't flown for reasons outside my control, and I saw magniX as an opportunity to lead something that was flying. So, I moved to the US. It wasn't planned, but my daughter was three at the time, so she hadn't yet started school and the timing was perfect for her too. Still, if it hadn't been for Covid I'm not sure I would have done it."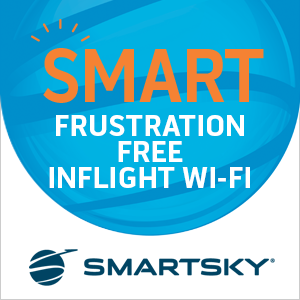 A female physics teacher introduced Armesmith to the possibility of an engineering career, but has the subsequent journey been more difficult because of attitudes toward women in a male-dominated sector?
"Probably, but I don't think it's ever been intentional. I was assumed to be a secretary when I was quite senior at Rolls-Royce, and I've been asked if I was a graduate too. I am quite young for where I am in my career, but wearing a suit helps with that.
"It can feel like you're not in the 'club' if you're going into a meeting with men who've worked together for years. It's no one's fault but as a woman, you're never going to fit in. It can be very lonely, although at magniX we're really privileged because our leadership team is around 50% women. We don't try to hit quotas we just employ the best people and often they are women. I have peers the same age as me who have children the same age as mine and that's incredible."
Related Articles:
Featured image credited to Riona Armesmith