Kate Osterland serves as VP supply chain and logistics at Seattle-based electric propulsion pioneer magniX. Supply chain and logistics are, she says, pieces of the same puzzle.
"Supply chain starts with the business strategy: What are we going to make? What will we buy and who will we buy it from? It's about selecting suppliers, negotiating contracts and managing the supplier through the build process," she notes.
"Logistics takes over when the supplier is ready to deliver. How we get it in the door, store it safely and ensure that when it reaches the shop floor it's the right piece and we have the traceability — that's critical in aerospace. Then, once we've built our motor, how do we get it to the customer? Finally, what do you do at the end of the product lifecycle? How do you recycle it? It's a part of logistics that's often overlooked."
Osterland divides her time between visiting magniX's suppliers around the world and managing its warehouse. "Face-to-face conversations with suppliers are really important," she says. "We're working through FAA certification and we aren't building anything in quantity, we aren't ordering thousands of items from anyone, so making sure people are excited and engaged in where we're going is key."
MagniX is early in its aviation tenure and Osterland says it has been exciting to 'bring suppliers along on our journey'. She also notes that with products still under development and regulatory scrutiny, the supply chain sometimes has to react to changing or emerging requirements, and that can be a challenge in the current climate. "It means we carry a little more inventory than might have been the case in the past."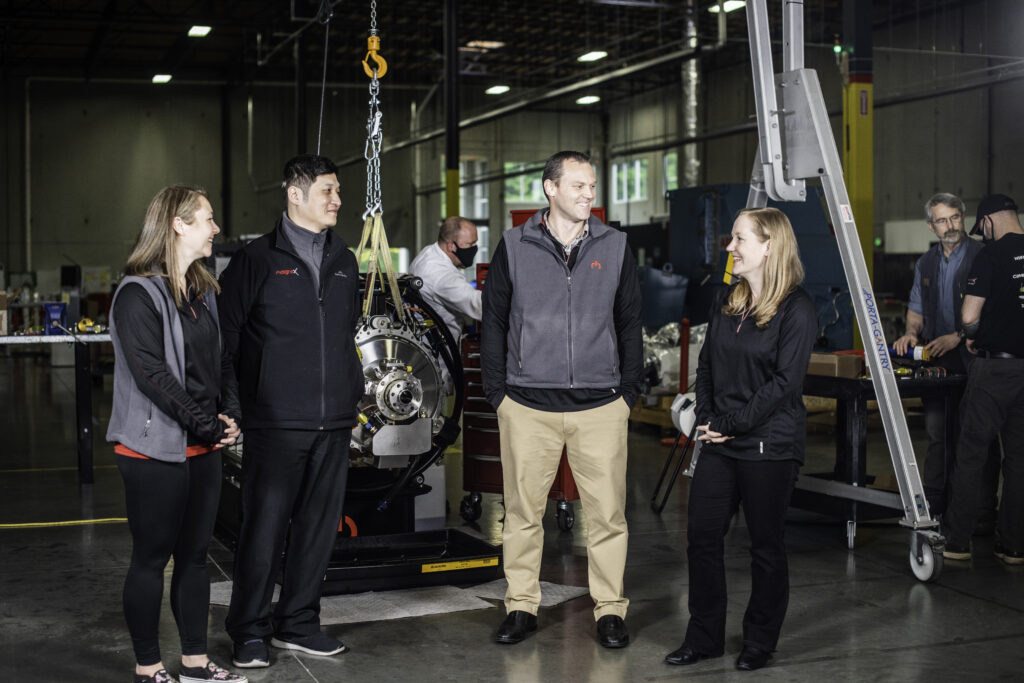 Osterland was recruited into Rolls-Royce from Ohio State University, with an MBA in strategy and operations. After her undergraduate degree in business management and psychology, she wanted a career in HR, but a temporary procurement position with an automotive company ultimately changed her mind.
"I did go into HR but didn't enjoy it as much. When I went back to school I moved into strategy and operations. Afterwards, Rolls-Royce gave me an opportunity to travel and live overseas. It also gave me experience working in different parts of a large company, running a production line in a shop, working as a quality engineer and in purchasing."
Osterland believes it would be difficult to find a woman working in aviation today who hasn't experienced gender bias. Based on her experience she states: "There are regional differences and I've heard a lot of stories, but I've been lucky to work with Rolls-Royce and magniX, whose managers don't tolerate it."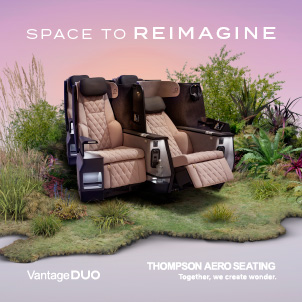 She continues: "I've never had a concern over raising an issue, but it still takes a lot of confidence and self-awareness to call it out when you witness something against yourself or someone else. Some industries, like aerospace, are traditionally male dominated and it can take a while for behaviours to change. The new generation doesn't think that way, won't tolerate it and is quick to call it out."
Having gained a breadth of experience at Rolls-Royce she reckons few other companies could have provided, Osterland changed course. Rolls-Royce might seem like a good bet for a lifetime career, but in March 2021, Osterland moved to magniX, a relative minnow in the propulsion world.
What was the motivation? "It was risky, but I think the reason I've moved up in my career so quickly is because I'm not afraid to say yes. If something scares me, that usually means I should say yes. If it doesn't scare me, I'm not growing and I want to keep growing, even though I know I'll make mistakes along the way. I'm looking out of my office at the team, the shop floor, and we're changing aviation. To be part of making that possible is so rewarding."
Related Articles:
All images credited to MagniX