Intercity travel in the UK is notorious for expensive train tickets and poor service, but there are very good deals available for a more luxurious first class experience if you can find them.
On a recent afternoon aboard a Great Western Railway (GWR) service coursing through the Cotswolds from Hereford to London, I discovered that it was definitely worth the £10 premium — on top of the £30 base fare — to be at the head of the train.
Boarding was seamless. I arrived at the station just as the train pulled in and was settled in my seat in less than five minutes. An app-based ticket meant I could just scan and go.
Within moments of departure, a friendly member of the train crew arrived with food and beverages. The train has a trolley service for all passengers, but a reduced complimentary one is made available to first class passengers. Soft drinks, tea and coffee, basic but tasty sandwiches and other savoury and sweet snacks were available. The value of the meal and two coffees was essentially the same as the upgrade cost.
The trolley service passed through the carriage at least four times during the three-hour journey, with no limit as to what I could have.
Once I had received my provisions, I inspected the train. It was a modern Intercity Express Train (IET) — a Hitachi product based on Japanese tech built in the UK, which replaced the aging 1970s High Speed Trains (HST) from 2017.
The carriage is big and very spacious, arranged in a 2+1 configuration. It felt very airy, and I was not hemmed in.
The IEP's first class was controversial when introduced, and although the hard product is not as nice as the plush leather seats from the older HST, it is still very refined. Firm but comfortable, I found the seats to be similar to Eurostar Standard premier, which is no bad thing. Both armrests could be raised. All seats had USB and power sockets.
The seats recline, but this eats into the legroom. Legroom itself was ample, but not necessarily a lot more than a standard class seat.
All British trains must be designed to be accessible to all passengers, and this model was no exception. The first class section has its own accessible toilet and space for those using a wheelchair, but a ramp would be required for boarding and alighting.
British intercity first class is designed with business travellers in mind, and the IEP fits the brief admirably. The tables are very large; I had no issue using a laptop with a separate mouse to work. The seats also have their own tables rather than flip-down ones, a real improvement if you need to use a laptop. Complimentary Wi-Fi is available, but I did not use it.
This product facilitates a mobile office far better than the previous HST.
After eating, I settled down to an afternoon of work. Generally, it was a very smooth ride, with minimal vibration. I found it easy to focus without the use of headphones.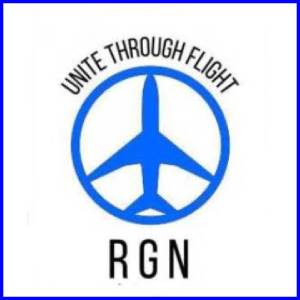 The first class compartment was tranquil, but there was noise from passengers in the adjoining standard class section of the carriage, which was slightly distracting. No other passengers were wearing masks. I kept mine on aside from when eating. Fortunately, the carriage was less than 25% full.
Arrival into London Paddington was slightly delayed due to congestion at the entrance to the station, but this is not uncommon. As we glided into the cavernous train shed, I alighted feeling refreshed and ready to face the scrum of the Underground.
Travelling first class made the world of difference to this three-hour journey. Comfortable and spacious seating and tables made it a breeze to work, whilst complimentary refreshments kept me hydrated (and caffeinated).
Related Articles:
Featured image credited to Fintan Horan-Stear