Traffic across different modes of transport is seeing various levels of recovery from the global pandemic. In the UK, rail travel was hit especially hard during the crisis, and passenger numbers only recently reached 60% of their pre-pandemic levels. But UK-based Seatfrog, a first class rail ticket upgrade booking app, is seeing accelerated growth. The company reveals to Runway Girl Network that it recently surpassed pre-Covid revenue and is eyeing continued momentum over the next year.
Seatfrog allows passengers to bid on or purchase an upgrade fare to convert their existing standard ticket to first class. Launched in 2018, Seatfrog is backed by venture capital fund Octopus Ventures, and has expanded to include collaborations with the majority of UK rail companies, including LNER and Avanti West Coast.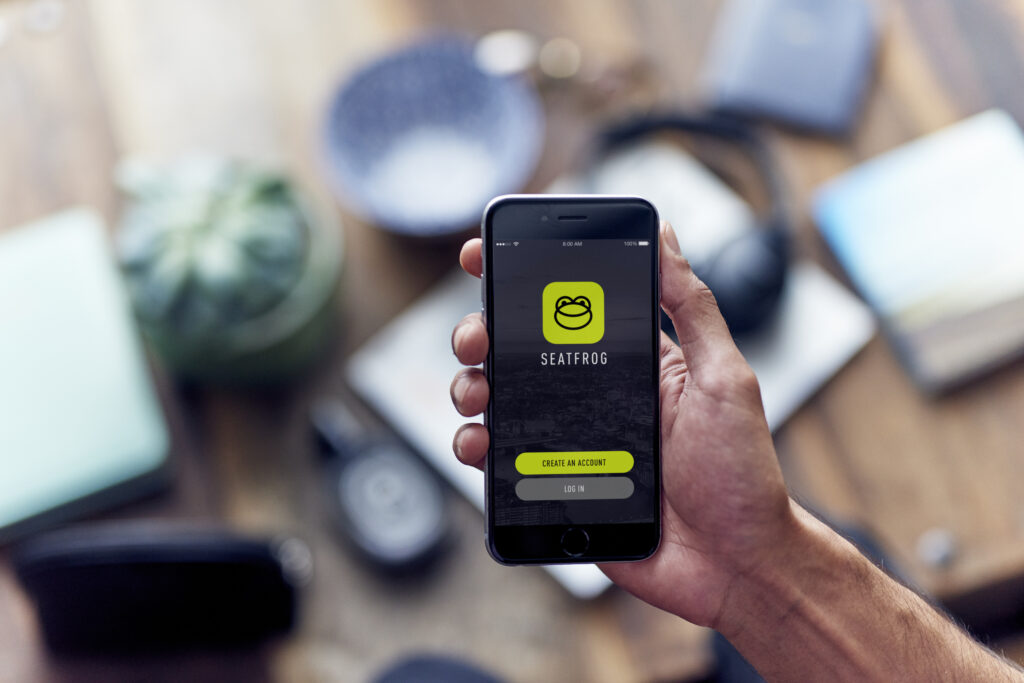 The Seatfrog app offers two ways to book an upgrade. The first is via auction, where prospective passengers can bid for an upgrade, establishing the maximum amount they are willing to pay. The bidding process ends up to 30 minutes before departure. 
The second way to upgrade is to simply pay a set upgrade fare, which will vary based on the service. Prices can range from as low as £5 to nearly £100.
"Every year, 570 million first class seats travel empty on trains across the top seven European countries, yet upgrading remains mythical — Seatfrog was born to solve this," a Seatfrog spokesperson tells Runway Girl Network.
The aim is to allow passengers to obtain greater comfort more easily, whilst filling empty first class carriages.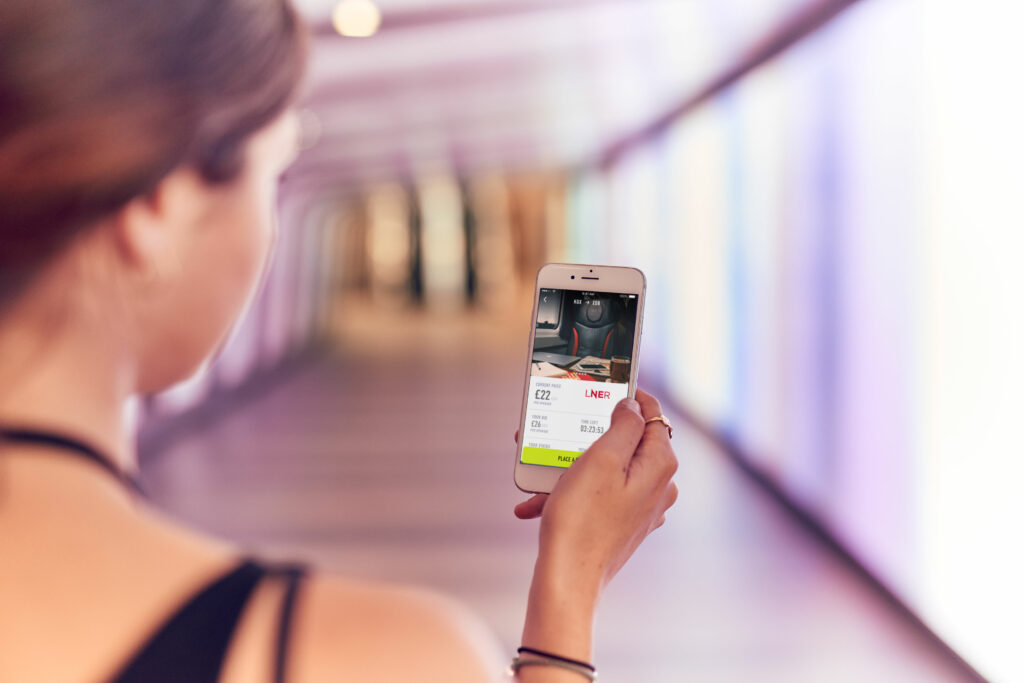 Seatfrog differs from the sort of contracted or in-house upgrade systems seen at many airlines as it works across different travel companies. The UK has a privatised franchise-based rail system, meaning different companies run on different (and often overlapping) routes. This system is often criticised for its complexity, so a provider-neutral solution is an attractive one.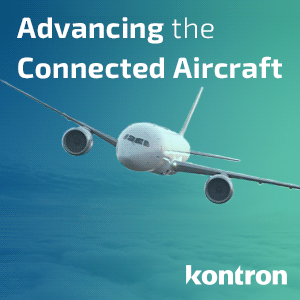 Seatfrog allows passengers to use their app to bid for an upgrade for their preferred service without having to contact the specific company in question. Passengers can use a booking reference or search for a specific train to identify upgrades for which to bid. 
The app also allows passengers to book upgrades irrespective of the ticket they have already bought. This is particularly helpful in the UK context where advance purchase tickets often come with restrictions.
For example, a passenger booked on a fixed train can book an upgrade for that service, whilst a passenger with a flexible ticket can also bid for one on a selected service of their choice. Seatfrog currently does not sell train tickets itself; these are purchased via train company websites, travel booking agencies like the Trainline, or in stations. 
Seatfrog boasts that it offers "a product that solves the biggest issue in rail, flexibility" by allowing passengers and train companies to maximise profits and capacity through aftersales services for the £1.2 billion rail journeys taken in the UK every year. 
The company is hoping for an expansion year in 2022, building on its previous efforts. "It hasn't all been plain sailing for Seatfrog… after such incredible growth [before the pandemic] we saw our market decimated," says the Seatfrog spokesperson.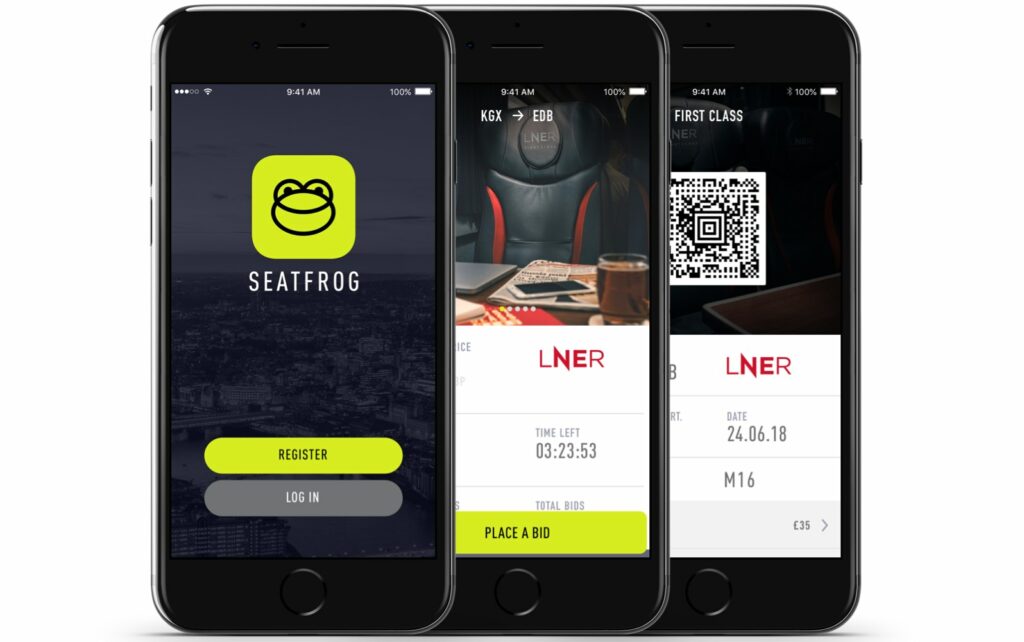 During UK lockdowns, Seatfrog lost 97% of its revenue due to travel restrictions, and cut its workforce by 45%. However, the company used the pandemic to build capacity, winning more rail clients and increasing its supply by 260%, which it now plans to utilise to boost growth.
Rebuilding passenger traffic on intercity routes will be a challenge, but as countries work to reduce emissions to meet climate goals, the rail sector is seen as a preferred mode of transport. Seatfrog, by offering accessible premium travel, could contribute to a revival of UK rail travel, and may also prove effective for other countries and transport sectors.
Related Articles:
All images credited to Seatfrog