As intercity premium rail travel moves away from being focused on the business traveller segment, there is a market for those who want additional luxury without an eyewatering price point. That is why UK rail operator Avanti West has adapted the Standard Premier concept from Eurostar into a new cabin class for its long distance trains.
With added space, but no complimentary food or beverages, Avanti's so-called Standard Premium service offers some perks for a small additional cost. On a recent trip from Crewe to London, I found the concept to be good value for money, but the seemingly chronic problems facing Avanti meant that the trip was not recommendable. 
I arrived at Crewe with a slight feeling of trepidation; Avanti had been cancelling services en masse, and limiting the sale of tickets, so I wondered if my train would even arrive. Fortunately, the sleek headlights of the class 390 Pendolino swept into view, and I boarded. 
The first thing I noticed was that the cabin was filthy. Litter was strewn around and stuck under the seats, and there were marks on the tables. Avanti is currently suffering from an ongoing staffing problem for a variety of reasons, and it seemed clear that cleaning had taken a hit. 
This particular set had not yet received the mid-life refresh seen on other sets, and it showed. The finishes were worn and in need of reviving. While the interior was clearly cutting-edge in the 2000s, it now seems slightly dated.
With that said, I appreciated the cosseting curved walls and dividers. Warm, comforting lights accented the bold design, and I felt at ease onboard. 
Aside from my seat, the carriage was laid out in a 2+1 table configuration. Like Eurostar's concept, the Standard Premium cabin is the same layout as in first class, only with different labels on the headrests. 
I had booked the only "solo" seat available for added privacy. Fortunately, it still had its own spacious fixed table rather than a flip-down table, which was useful when using a laptop. Unfortunately, I bashed my knee on the support on more than one occasion.
The seat itself was comfortable. It had an adjustable recline, and lots of legroom with a flip-down footrest (which I could not use because it was obstructed by discarded food cartons). The main drawback, however, was the age of the product; the fabric was scratchy and clearly past its prime.
Leaving Crewe, the conductor apologised that we were 30 minutes delayed and also informed us about how to claim compensation, which was very welcome. I logged in to the complimentary Wi-Fi, but the reception was spotty.
As we sped through the late summer night, I ordered some drinks and snacks from the At-Seat Order service accessed via the train Wi-Fi. It was not clear from the portal if this service was specifically for Standard Premium passengers only, or if any passenger could use it. Whilst convenient in theory, the system was very buggy, and I had to retry several times before the order went through.
Once I successfully ordered, though, it only took a few minutes for a brown bag to be placed on my table by a member of staff. Quick and efficient, the staffer did not even glance in my direction whilst dropping off the food; it felt more like a drug deal than a meal service.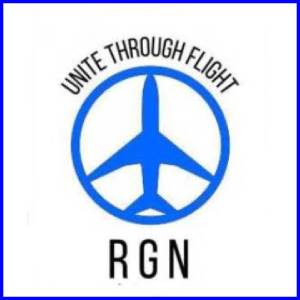 Thereafter, I stretched my legs and toured the 9-carriage set.
The toilets onboard were mercifully clean and neatly arranged, but the trash bins in the vestibules were quite literally overflowing with rubbish. Accessible facilities and seating for wheelchair users were available, but boarding the train would still require a ramp. I trekked back up to my carriage and enjoyed the rest of my journey in relative calm.
As we arrived into London Euston, I reflected on a mixed experience. For the price I paid for the upgrade (£15, plus £13 for two wines and crisps), the extra legroom and quieter interior was worth every penny. It had lots of space and was very comfortable, though the unrefurbished train set was rather worn.
Yet the sheer dirtiness of the interior was very off-putting, and the brusque service from staff made me feel unwelcome, which perhaps reflects more on the state of the operator. In short, I would highly rate Standard Premium as a concept, but for now, I would not recommend Avanti's version.  
Related Articles:
Featured image credited to Fintan Horan-Stear