Ongoing problems on the UK West Coast Main Line rail route, which connects the nation's largest cities, has led to chronic overcrowding and disruption to the millions of passengers who rely on it daily. However, this English raincloud has a silver lining: Inter City, a tourist charter company, has temporarily begun running Friday return trips between Manchester and London to offer a reliable alternative to the main operator Avanti West Coast.
Using 1990s era trains in an all first-class configuration, it also offers a glimpse into the past, with traditional designs and service. But does the Inter City charter measure up as a compelling challenger? On its second run of four, this journalist discovered that the service is a true delight. 
I arrived very early at Euston in central London on the assumption that the station would be absolutely rammed. Whilst there were already crowds of people eyeing the departure board, our train had already began boarding, so I made a beeline for platform 16. I had booked my ticket online but walk up fares were also on offer. 
As I descended from the concourse, a wave of nostalgia hit me as the immaculate British Rail Intercity train came into view. The elegant 'swallow' livery still looked fresh and sleek even today, and I was very excited to see inside. The conductor welcomed me onboard. There was no need to queue up for a ticket inspection. 
The train set was a locomotive hauled-rake of passenger coaches, a rarity on Britain's railways nowadays. Our traction was a class 87 Royal Sovereign, once a workhorse of the West Coast Main Line before being displaced by class 390 Pendolinos, the current rolling stock.
My inner rail geek temporarily sated, I boarded the train. The service is all first class, mainly with 2+1 seating around tables. There is, however, one small cabin of 2+2 seating near the second buffet car. An accessible toilet is on offer, as well as seating for passengers with wheelchairs, but the 1990s-era doors mean that a ramp is required for wheelchair users to get on board.
Seating was unreserved, and the train was virtually deserted, so I sat where I liked. The majority of the other passengers appeared to be rail enthusiasts likes myself, roaming up and down the train taking photos and videos. 
Ahead of departure, I inspected the seat. The duo table seat provided ample legroom, with enough table space for a laptop. In-seat power points were also available, a welcome amenity for the modern, connected traveller, but the low seat and sculpted back were certainly not designed to accommodate laptop use. 
This ticket was first class, but drinks and snacks were not complimentary, unlike Avanti West Coast. I therefore ventured to the buffet car to see what was on the menu. A rudimentary offering of drinks and light refreshments were on offer.
One could even purchase a bottle of champagne for £45 — a nod to the tourist excursions that are the mainstay of Inter City. I plumped for a 187ml serving of Sauvignon Blanc for £7, which was very drinkable.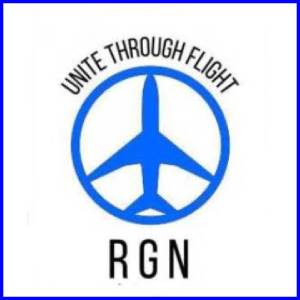 Returning to my seat, there was nothing to do but sit in the serene calm as we glided north.
As we arrived at my final destination, Crewe, I left the train feeling a mix of emotions.
This Inter City charter service is a beautiful and nostalgic trip, certainly, but it's also a genuinely delightful way to travel.
There were no queues or crowded ticket barriers to board; the staff was very friendly; and the spacious seating gave me a sense of calm.
Yes, it's an indictment of the state of Britain's railways that this service exists at all. But the quality and comfort means that this traveller — and no doubt others — hopes it will stick around for a bit longer yet. 
Related Articles:
Featured image credited to Fintan Horan-Stear