AVIC Cabin Systems chief technology officer Elizabeth Payne's career is a masterclass in developing hard technological expertise through a wide variety of practical work and roles, but always with an eye on the shop floor.
Through positions across the world with Shorts, Clark-Norman, Bombardier, Boeing, GKN, B/E Aerospace-Rockwell-Collins, Safran, and now AVIC Cabin Systems (ACS) — and as a fellow of the Royal Aeronautical Society and visiting professor at Hertfordshire University — Payne's mantra is "don't give up". And that began on her first day of study for a vocational HND qualification in general engineering at the age of 19.
Starting at her local college of further education on the Isle of Man as what she describes as "the only girl in the room, and the second girl ever to come through the engineering course", her instructor pointed to a lathe and a milling machine, and asked which one was the lathe.
"I pointed to the milling machine and got it so wrong," she says wryly. "I was so mortified and embarrassed. That's when I went down to the local industrial estate, knocked on the door and asked for a job so I could work the machines and understand what the machines were for."
"Don't let people push you down: believe in yourself, get up, dust yourself off and find a way to achieve," she tells Runway Girl Network.
Today, she's by no means the only girl in the room: her ACS peer group has a 50% gender balance, the highest she has ever experienced in her career.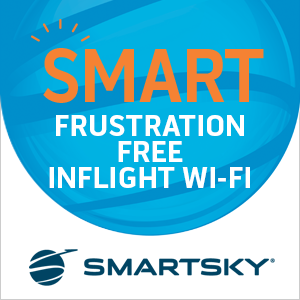 That career is an admirable one, spanning the aviation sector, whether driving down into deep details to solve specific problems on smaller-volume, higher-value programmes, or dealing with a different world of right-every-time delivery pressures to the more bespoke, multi-part, high-volume, high-change world of aircraft interiors.
Today, her role is to think big. "As CTO, I look at the future, and strategise where we're going as a company," she explains. This includes working with universities and research institutes to bring new technologies into the fold — and to apply them to what customers need.
And that's a worldwide quest. "One of the great things about my job at the moment is the luxury of working with five companies and five locations," Payne says: "two in China with Fesher and Jiatai, one in Austria with FACC, and two in the UK, Northern Ireland with Thompson and AIM in Bournemouth, and of course, the New Zealand connection with AIM Altitude as well."
Payne is proud that ACS' people comprise over fifty different cultures, and speaks about the fascinating challenge of working in diverse teams and continually learning how to get the best out of people, while valuing their individualism and what they bring to the table.
For example, "I'm always on the shop floor: it's just who I am," Payne says. "I pull all my team down to the shop floor as well, so they can see the product."
Payne's practical focus dates all the way back through her career: gaining shop-floor experience from day 1, "which suited the way that I am," Payne says. "I need to verify things through a practical side in order for it [to] stick properly with me."
Payne outlines the two career paths for someone to get where she is: either that practical side or an academic option through universities and research institutes.
But she also credits a strong network of mentors throughout her career — an experience that she recommends highly to others. "It is amazing the number of people that are willing to help you, really. They support you, they promote you to their peer group themselves."
And don't be too scared to ask questions, she concludes. "If you don't ask, if you stop asking, you stop developing. If you keep on asking, you continue to grow."
Related Articles:
All images credited to AVIC Cabin Systems