Winter is the optimal time for Canadians to leave the brutal cold behind for a few days and fly south to sun spots including in Florida. That's why Canada Jetlines' original plan to inaugurate service from Toronto Pearson to Melbourne Orlando International Airport on 19 January seemed perfectly timed. But the start-up carrier delayed the route's launch, and is still not providing clarity on a new start date.
"It's on hold right now. I have no dates or anything," a Canada Jetlines customer service representative said via telephone on 16 March. She could not advise when the inaugural would be rescheduled.
Another telephone call today yielded a similar result, with a rep stating: "As of now, we don't have any updates so whenever we start the Melbourne [service], you can check our website for updates."
An Airbus A320 operator, Canada Jetlines originally intended to start serving Toronto Pearson-Melbourne Orlando on 19 January, as CEO Eddy Doyle said in a November 2022 press release. That date came and went, and on 10 February, Melbourne Orlando International Airport (MLB) published a press release, stating that Canada Jetlines had opted to delay a planned 16 February launch, which would technically represent a second delay.
"[D]ue to unforeseen operational issues, service will be delayed. The airline stated once these issues are resolved, it will announce details regarding updated flight schedules," stated MLB.
MLB Executive Director Greg Donovan, AAE added: "As an airport, we recognize that there are always risks associated when partnering with new airlines, however, our team will continue to aggressively pursue new air service to support the business and leisure travel needs of our community. The Toronto market has historically been successful for MLB, and we are confident that it will continue to thrive moving forward."
Oddly, a page on Canada Jetlines' web site currently suggests that the carrier is serving the market. "Canada Jetlines operates from Toronto Pearson International Airport (YYZ) to Melbourne Orlando International Airport (MLB)," it states (at the time of this article's publication). However, despite providing a button to "book now", it is not possible to book a flight on the route at this time.
In terms of the optimal time to visit Orlando, Canada Jetlines suggests on its site that: "The best time to visit Orlando is from March to May. That's the time of year you'll find the most pleasant weather (high 50s F to high 80s F most days) and agreeable prices on travel and lodging (excluding holiday weekends)."
Whether or not this means that a March launch is in the works is unclear. Canada Jetlines did not respond to RGN's repeated requests for comment about its plans.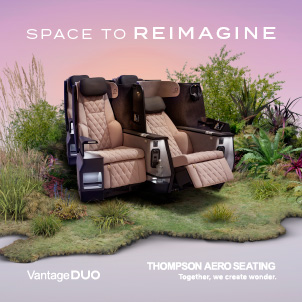 The Canadian aviation market is ripe for competition, and indeed several new entrants, including Canada Jetlines and Flair Airlines, which recently faced its own separate challenges, are working to do just that. As such, neither is a stranger to schedule changes.
Canada Jetlines' very first inaugural, from Toronto Pearson to Calgary, slipped from March 2022 until September of that same year. Flights to Las Vegas were also delayed, moving from a planned 19 January 2022 launch to 16 February.
The airline successfully started service to Cancun on 3 March. When one calls Canada Jetlines' customer service number, a recorded message immediately warns passengers about a schedule change to the new service. "If you are traveling between Toronto and Cancun on a Saturday, please note there has been a scheduled change due to operational reasons." This is understood to be a same-day schedule tweak, however.
Travel Agents in Canada can now view and book Canada Jetlines' inventory via the Amadeus Travel Platform, after Canada Jetlines and the travel tech and GDS firm inked an agreement last summer. That's a notable positive for the airline. And on 13 March, Canada Jetlines announced new financing, saying it intends to use the net proceeds for general corporate and working capital purposes. It also closed on a previously announced $1,500,000 loan transaction.
Separately, Flair saw four aircraft seized last weekend, but quickly brought additional capacity online. It has ended three seasonal, intra-Canadian flights early, with a spokesperson confirming to RGN: "YQG-YUL, YUL-YYZ, and YKF-YUL were cancelled in February 2023. As Flair continues to grow its presence, it will continue to invest in existing high-performing routes and expand to new regions travellers in the area want to visit, at the lowest fares on offer."
Related Articles: