Canadian budget operator Flair Airlines today brought four additional aircraft into service, and says it is working to ensure that every customer affected by Saturday's "unforeseen interruptions" can get to their destination as soon as possible.
The Edmonton, Alberta-headquartered carrier made headlines this weekend when four of its leased aircraft were seized, and indeed some passengers are still displaced. "Flair Airlines is aware of extreme and unusual actions taken by a New York-based hedge fund and lessor of certain Flair Airlines aircraft. This is a commercial dispute, which has impacted four of Flair Airlines' aircraft," says a Flair Airlines spokesperson.
"The airline is aggrieved by this unprecedented action. Flair Airlines has been involved in ongoing communications with the lessor and payment has been initiated, as they have been previously done. Flair Airlines will continue to engage in a consensual mediation with the lessor to remedy the situation."
The aircraft seizure left many passengers in a costly bind, as service disruptions affected their 11 March travel to and from Edmonton International Airport (YEG), Toronto Pearson (YYZ) and Region of Waterloo International Airport (YKF). According to FlightAware, two Flair flights were delayed at YEG on Saturday, whilst six were delayed at YYZ and four at YKF. Some Flair delays were reported today, including four at Toronto Pearson, but FlightAware data indicate that recovery is afoot.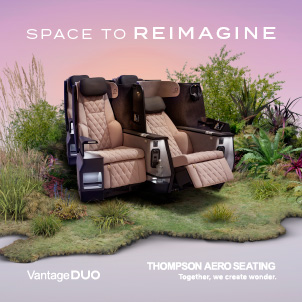 Flair says it has enlisted a dedicated team focused entirely on supporting these passengers rebook their travel. "Of the approximately 1,900 passengers who were impacted, a quarter were rebooked on a Flair flight within three days and offered accommodation and meal vouchers," notes the spokesperson to RGN today. "For all passengers we couldn't rebook immediately we have deployed a dedicated team who has spent the past two days taking steps to rebook affected passengers, or offer reimbursements on travel with other airlines, so they can get to their destination with minimal disruption."
Some travellers on social media have not only expressed dismay about the situation, but warn they lack confidence about booking in the future.
"Flair Airlines is committed to service for its passengers and is proud to have returned to normal operations across its network," says the company spokeswoman. "Travellers can be assured Flair Airlines will continue to fly its schedule, and book new travel with confidence. There were no cancellations yesterday and the airline has brought four additional planes into service today. We do not anticipate any further disruptions to our route map."
The proof, as they say, will be in the pudding.
Related Articles:
Featured image credited to Jeremy Dwyer-Lindgren