There's a new airline flying just north of the border, in Canada. Introducing Lynx Air, a Calgary-based ultra low-cost carrier (ULCC) that launched operations just a few weeks ago, on 7 April.
While the name is new, the company has been around for a while in various forms. Astute followers of Canadian civil aviation might recall Lynx's former identities: charter carrier Enerjet, aka Jet Naked (yes, really), aka FlyToo.
All of these prior rebrand strategies failed to take, and for a spell it looked as though Lynx was doomed to a similar fate. Lynx had originally intended to launch (relaunch?) in 2019, reincarnating as the ULCC it is today.
For a variety of reasons (gestures around broadly), that didn't pan out. But here we are in 2022, where things have finally managed to get off the ground for Lynx.
I'm a sucker for new airlines, and after feeling itchy to get out, I booked Lynx as the first leg of what I've dubbed my Canadian Air Carrier Extravaganza, West-Coast edition. I booked the ticket a few weeks in advance on its website.
Unlike many ULCCs, I found the Lynx site to be intuitive and transparent. There was no barrage of upsell pop-up windows or second-guess screens. Fees were laid out cleanly and clearly with a total cost tally on the right hand side of the screen.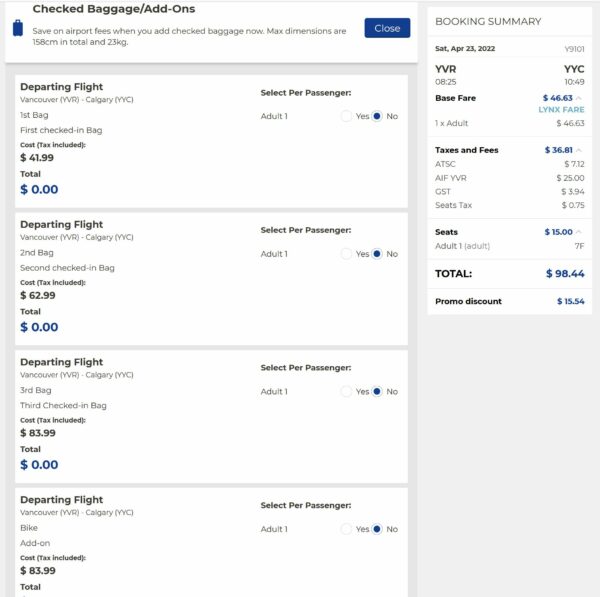 It's a far better user experience than on many other LCC and ULCC carriers, which hide the total out-of-pocket costs until the very end, when they assume you're unlikely to backtrack to save a few bucks. 
In any case, Lynx scales its fee costs according to flight length. On my relatively short Vancouver to Calgary hop, checked bags started at CAD$42 and scaled up from there. All dollar amounts are in CAD.
Priority boarding was $10.50, while carry-ons were nearly $32. Seat choices started at $10.50 and went up to $42.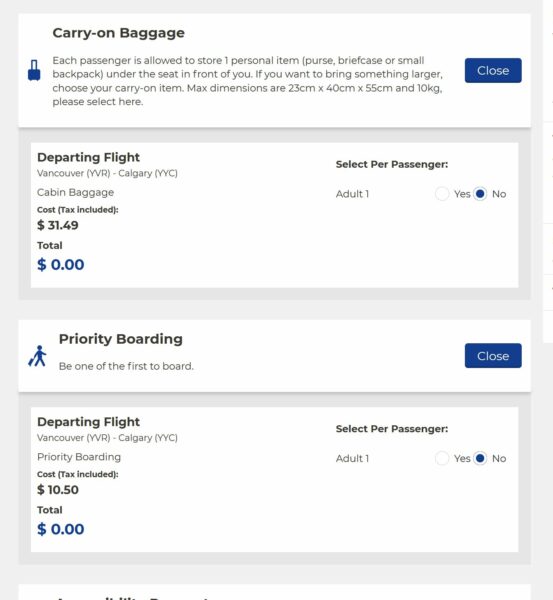 To see the pricing scale in action, I explored one of the airline's longer flights and found that the prices were indeed higher. Checked bag fees started at $56.49, while carry-ons jumped to $45. Seat choice similarly jumped, with a range of $15 to $50.
On the day of travel, I checked in without any issue in Vancouver, collecting my boarding pass and having my vaccine card checked (Canada requires passengers to be fully vaccinated to fly to, from, or in the country). While the US hastily ditched its onboard mask requirement, Canada has kept theirs in place. Staff in the airport and crews on the airplane politely but firmly maintained the mandate throughout the experience.
An email from the airline arrived an hour before departure announcing a short delay of 20 minutes, citing deicing in the origin city as the reason. Another mark for transparency.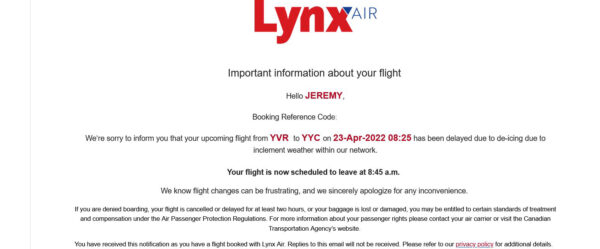 Friendly cabin crew greeted me and a few of my friends during boarding, and I easily squirreled away my roller bag in the large overhead bins of the Boeing 737 MAX 8 twinjet. The airplane was delivered to Lynx a few months ago, and has only been in service for a few weeks. During my few brief mask-down moments, I observed that the MAX 8 had that undeniable new plane smell.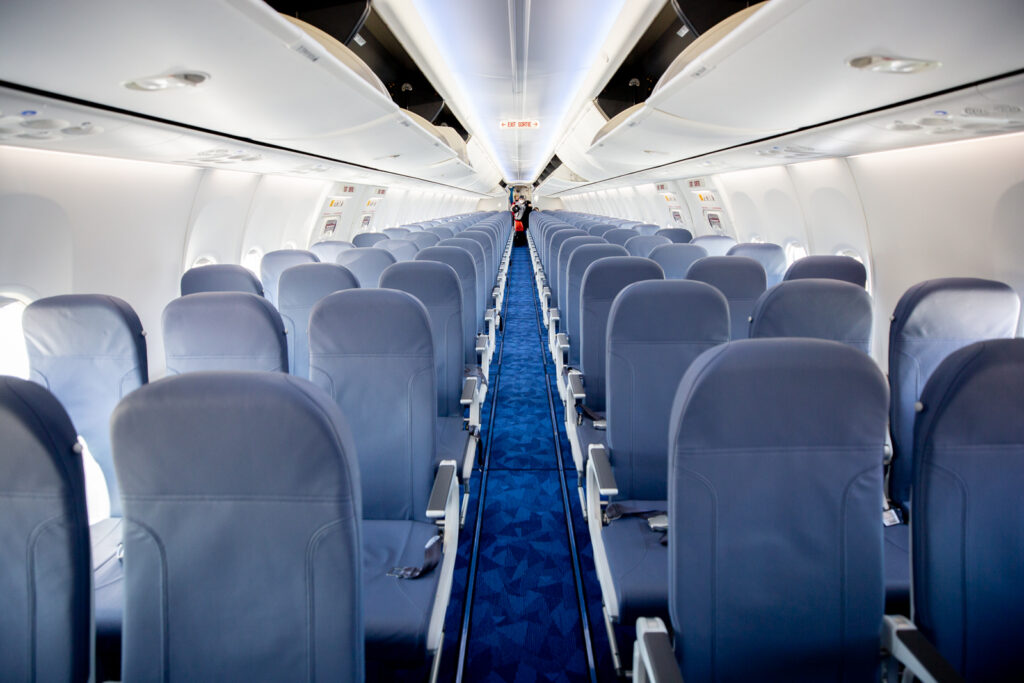 The cabin is basic, with 189 seats in a 3-3 all economy configuration. Each Recaro slimline seat has 28"-30" of pitch, no recline at all, and a small tray table that fit very little on it.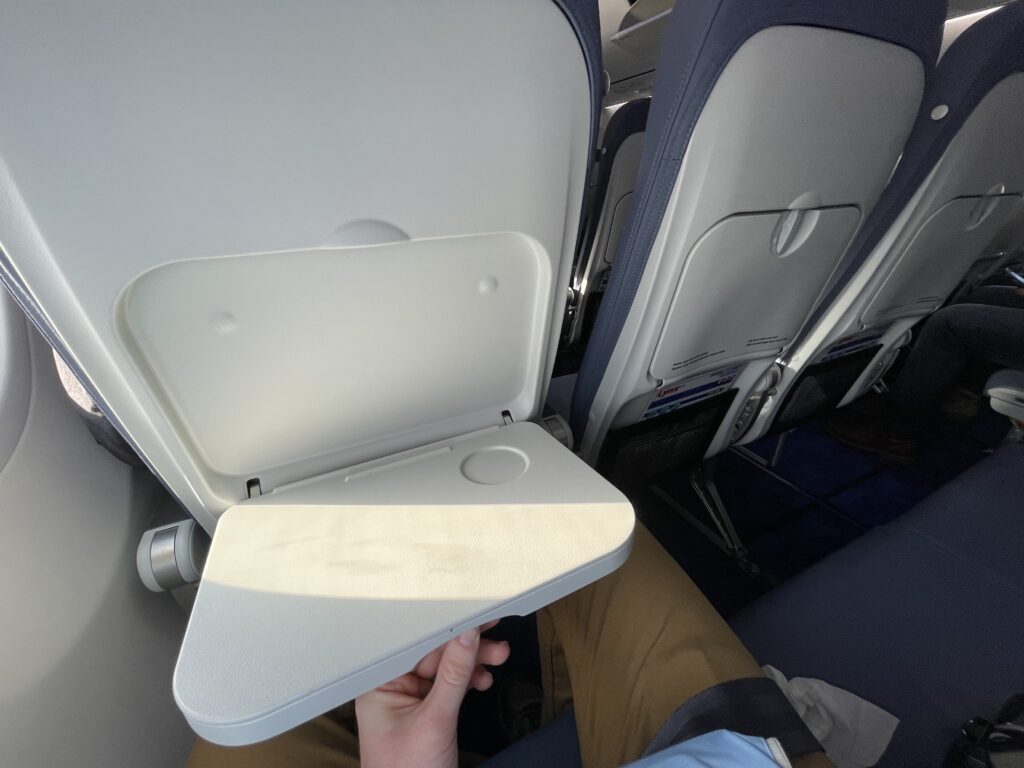 A small mesh pocket fits a safety card and barf bag. There isn't much room for anything else. 
The seats are more comfortable than you'd imagine, but I also had the entire row to myself on this relatively empty and short early morning flight. I'm not sure I'd feel the same way if the cabin was packed to the gills on a longer flight.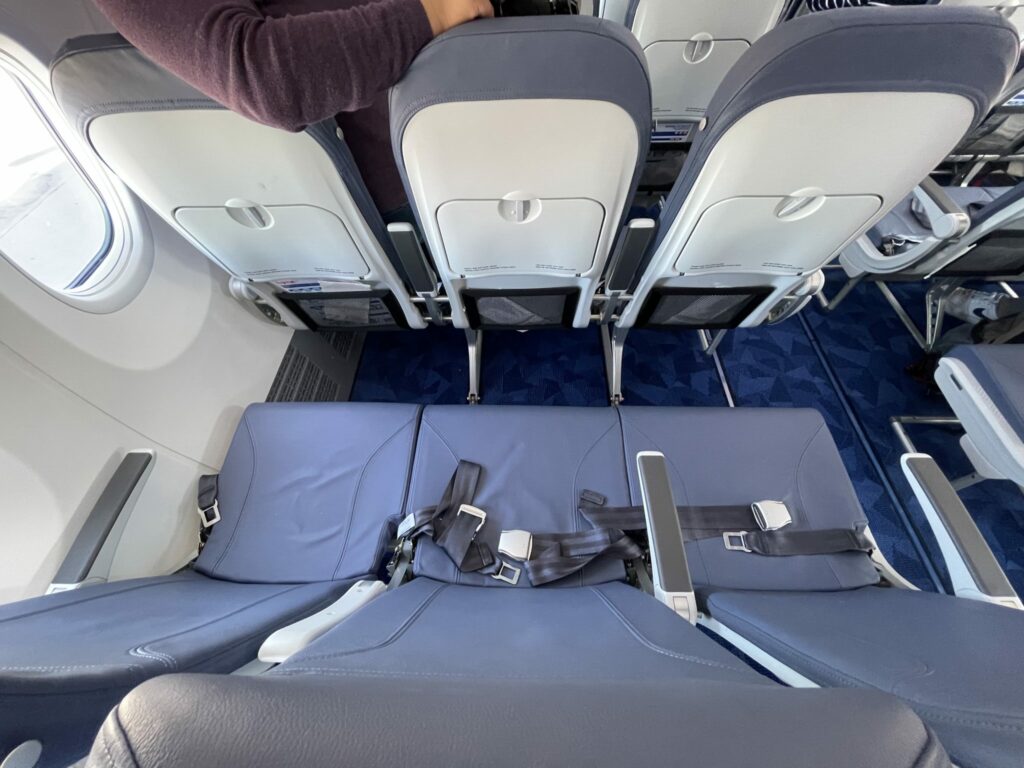 The rest of the experience was equally spartan. There was no inflight entertainment, no inflight Wi-Fi, and no inflight food/beverage for purchase. A brief cabin service not long after takeoff offered only one thing, water (it's free).
There was also no in-seat power on the airplane, the only thing that I found myself miffed about. If you're going to drop entertainment because "nearly all customers bring their own devices", as CEO Merren McAruther shared with Runway Girl Network's Becca Alkema last year, the least you can do is offer a way to keep those devices powered up.
While other ULCCs in their early stages are often working out the kinks to fully deploy an onboard ancillary revenue strategy, Lynx has been very clear from the get-go that it has no intention of offering anything more onboard.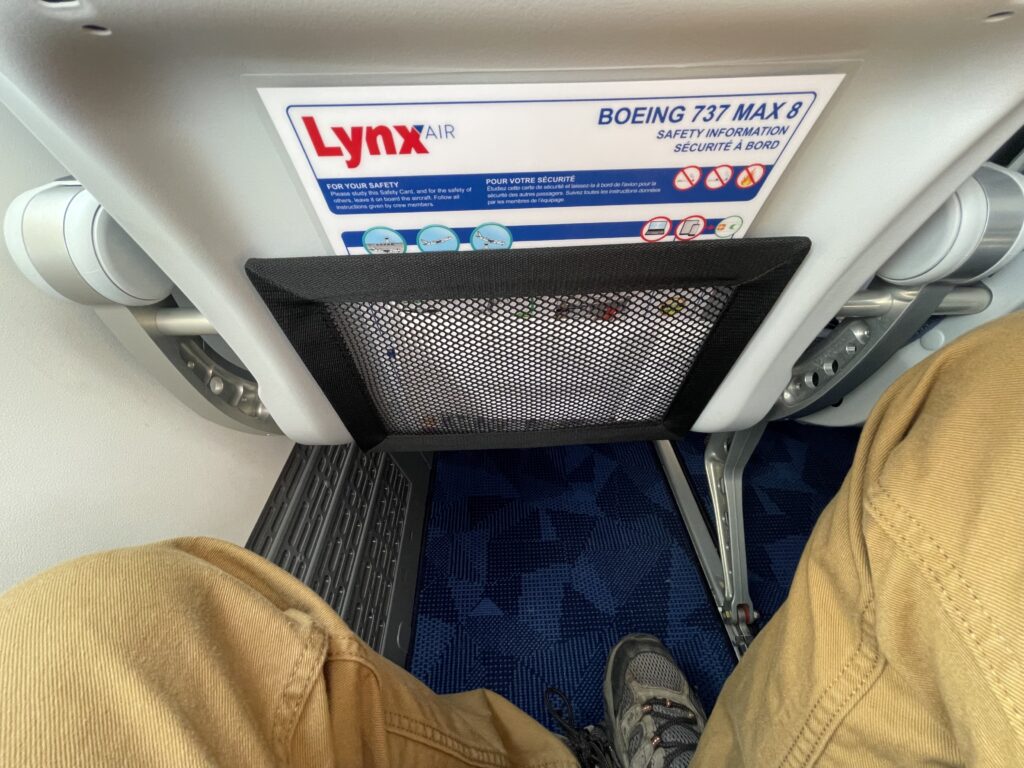 I spent the 90-minute flight chatting with friends and looking out the window.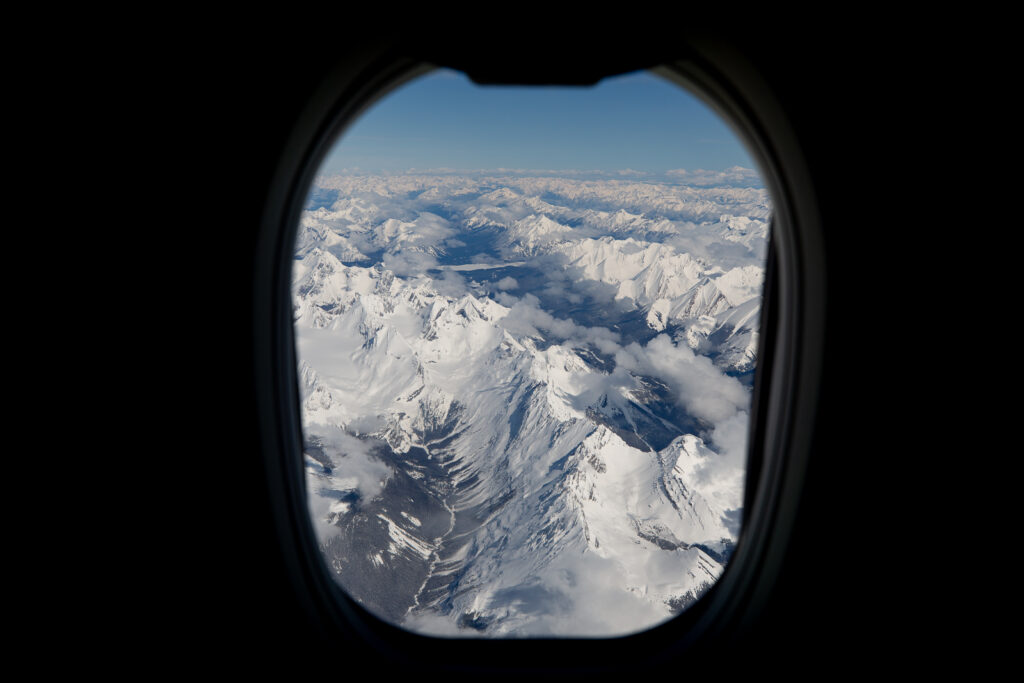 The flight landed on time in Calgary. In the end, Lynx Air is about one thing and one thing only: cost. On that front, it is the undeniable front-runner.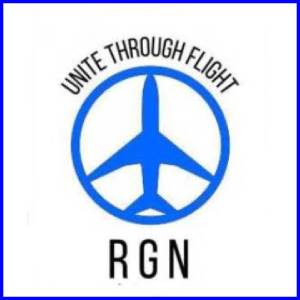 An unscientific sample of fares on a few routes in early May shows Lynx blowing away the competition. Add in a checked bag, a carry-on, and the most expensive seating option and Lynx still leads on price by 10% and, often, by quite a bit more.
For now the airline runs a pretty limited operation with a handful of airplanes to a handful of cities. But its fleet is growing. That will eventually translate to more frequencies and new routes through the spring and into the summer.
Is it the fanciest flying you'll ever do? Definitely not. But it's cheap, especially for those traveling light.
If the carrier's currently limited route map and schedule work for you, flying Lynx is a bargain that will be very hard to beat.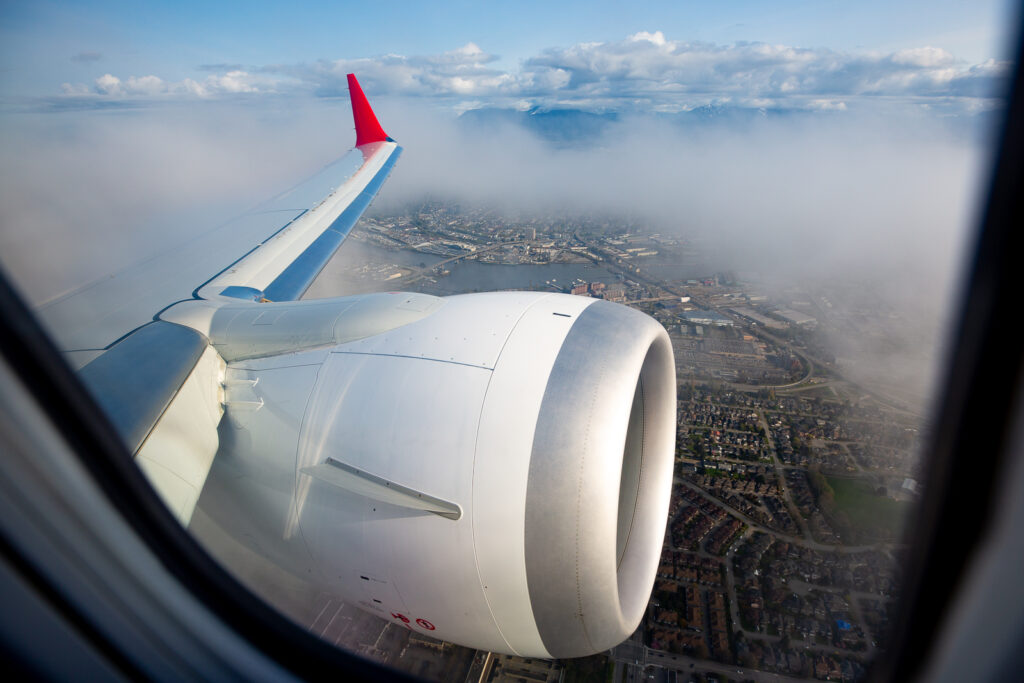 Related Articles:
All images credited to the author, Jeremy Dwyer-Lindgren