The Greater Toronto Airports Authority (GTAA), operator of Toronto Pearson International Airport, is the latest airport operator to deploy artificial intelligence to improve gate operations. Assaia's Turnaround Control technology is being rolled out at all the airport's 106 gates to increase operational efficiency, enhance safety and reduce environmental impact.
Assaia uses a combination of AI and computer vision to track exactly what is happening around the aircraft in real time. The resulting data is used to highlight inefficiencies, which can then be addressed, and to provide highly accurate estimates of when the processes will be complete, to increase gate availability.
Darin Juby, Program Director, Digitalization, at the GTAA, said, "This data provides the single source of truth covering all turnaround operations. It is, therefore, an integral part of our Airport Collaborative Decision-Making initiative. This is all about working with our airline partners to achieve greater efficiency and resilience.
"It is a win for us, for our airlines and, most importantly, for the passengers," Juby continues."We can now optimize the time the gate is in use, which makes the airport more efficient. It provides airlines with the tools to cut turnaround times. And in turn, that improves on-time performance."
The data collected is compiled into a live dashboard and comprehensive reports, including quality management, safety management and resource management. The technology also provides SMS alerts for managers if action is required (for example, if the catering truck does not arrive on time, potentially delaying push-back). The reports are configured to meet the specific requirements of both the airport and the airlines, as well as regulators.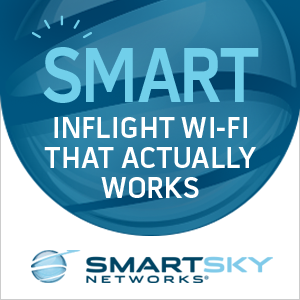 Max Diez, CEO of Assaia, said, "The airport is a highly regulated and highly monitored environment. However, until now, gate operations have not had this degree of systematic, thorough and measurable analysis. There are so many benefits, starting with the more efficient use of the gates and aircraft. We can also improve safety by tracking any unsafe practices. And the same applies to environmental performance, for example by identifying the extended use of auxiliary power units."
Turnaround Control is currently being installed in Toronto Pearson.
Diez concluded, "The transparency of the turnaround process our technology delivers is the logical final step in ensuring complete visibility of operations throughout the airport. After all, you can only manage what you can measure."
About Assaia
Assaia International AG is an aviation software company that is on a mission to use technology for the optimisation of the aviation industry. It uses a combination of Artificial Intelligence and computer vision to provide airports and airlines with complete visibility of turnaround operations at the airport.
Assaia gives airports and airlines control over turnaround operations, enabling them to predict issues and automate processes to make it more efficient. Assaia's solutions create a safer, faster and sustainable ecosystem so passengers can feel confident they are traveling on time, safely and sustainably.
Featured image credited to Assaia