Icelandic ultra-low-cost carrier PLAY in June will begin offering Canadians a no-frills, bare bones, low-fare service option from "Toronto-Hamilton Airport" to popular European destinations via its Reykjavík–Keflavík Airport hub using all-economy Airbus A320neo family aircraft.
While PLAY is advertising that these operations will serve "Toronto-Hamilton Airport" — and the carrier leads with the word Toronto in the booking process — the actual airport from which the flights will depart is called John C. Munro Hamilton International Airport (YHM). 
PLAY explains in a statement that, in terms of cost, "Toronto-Hamilton Airport is lower than other airports in the area." It describes YHM as convenient, with "easy navigation and affordable transportation options to and from the city".
YHM is indeed a small airport that offers many great low-cost options and allows for passengers to avoid the hustle and bustle of Toronto Pearson International Airport. But it is most definitely not Toronto.
Understanding the difference between the two cities is important if a traveller's final destination is in fact downtown Toronto. YHM resides on what locals call Hamilton Mountain (a section of the famous Niagara Escarpment) and is a 20-minute cab or 38-minute HSR express bus ride away from the GO Transit station in lower Hamilton. From there, one can take a bus or a train to downtown Toronto in about 1.5hr. 
PLAY is offering all-economy A320neo flights via Reykjavík–Keflavík Airport to a raft of European destinations including London Stansted, Paris Charles de Gaulle, Dublin Airport, Liverpool John Lennon Airport, Stockholm Arlanda Airport, Sweden's Göteborg Landvetter Airport, Berlin-Brandenburg Airport, Hamburg Airport, Dusseldorf International Airport, Brussels Airport, Athens International Airport, Copenhagen Airport, Billund Airport, and both Aarhus Airport and Aalborg Airport in Denmark.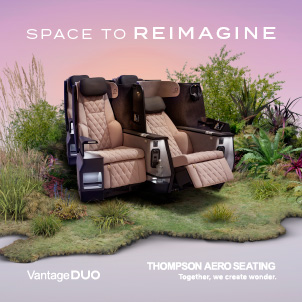 Departure city vagaries aside, the option to travel from Hamilton to these European cities via a stop in Iceland for under US$600 roundtrip is a great new alternative for Canadians. In contrast, an Air Canada roundtrip from Toronto Pearson was roughly twice that amount at the time of publication.
PLAY's all-economy A320neos have very few bells and whistles. For example, the carrier does not offer inflight entertainment or connectivity. "Our customers bring their own devices and entertain themselves while flying cheaper to their dream destination," explains a PLAY spokesperson. 
The first two rows and two exit rows are listed as offering extra legroom seats. As such, seat pitch can vary from 28 inches to 37 inches "depending on which aircraft you are on and where you are sitting", notes the spokesperson.
Every aircraft has either Recaro or Geven slimline seats onboard, with PLAY's newest A320neos featuring Recaro.
Baseline fares include a personal item. PLAY charges US$57 for a carryon and US$86 for a checked bag each way.
Be aware that seat selection prices range from US$6 to US$42, but these are per-leg prices so the cost can add up, as there are four legs to a roundtrip.
No food or beverages are included in the ticket, but buy-on-board options are available. The inflight menu consists of a variety of snacks and drinks, including vegan, gluten free and vegetarian options. Even the beer is surprisingly gluten free, and a vegan chocolate is also on the menu. 
To better facilitate seamless onboard sales, PLAY on 6 December 2022 upgraded its existing payment system to MOST's end-to-end payment solutions to enable passengers on both sides of the Atlantic to use their preferred payment option.
"PLAY's passengers will be able to tap and pay with all major cards or digital wallets worldwide in currencies including Euro, US Dollars and ISK when ordering inflight food and beverages. A sophisticated special offer engine and forecasting tools will also help PLAY to maximize inflight sales opportunities as it grows," explained MOST in a statement.
At the end of the day, PLAY is offering a no-frills service to connect Canadians with European destinations in a market where competition has been lacking for years. This will be music to the ears of budget-conscious travellers.
In the carrier's own words, "At PLAY you choose what you pay for, so in that way you can spend less on your flight ticket and spend more on your destination, or as we say at PLAY, Pay less, PLAY more."
Related Articles:
Featured image credited to PLAY