Play, a recently launched Icelandic low-cost carrier founded by former directors of WOW Air, is preparing to inaugurate service from Europe to the US via its base at Reykjavík–Keflavík Airport with the aim of offering the lowest fares across the Atlantic.
The all-economy LCC first took to the skies in June 2021 linking Iceland's Keflavík with London Stansted. Using a growing fleet of Airbus A320neo family aircraft, Play has since expanded its network to include other European destinations. It reported a load factor of 55.7% for January 2022, up 2.5 percentage points from December 2021, when the Omicron variant of COVID-19 was surging.
Play is placing transatlantic service at the heart of its business model, offering connections through Keflavík. Service to Baltimore/Washington International Airport and Boston will begin in April and May, respectively. From 9 June, Play will operate daily flights to New York Stewart International Airport, approximately 63 miles north of Manhattan.
"These three US destinations will open up new routes to Iceland, Paris, Berlin, Copenhagen, Dublin, Brussels, Trondheim, and Gothenburg in Europe in the spring," says Play, noting that it will be the only airline to operate international flights from Stewart.
Whether or not Play will be able to make this boast about Stewart for long remains to be seen. Multiple reports, including from Spectrum News, suggest that Norwegian start-up Norse Atlantic Airways, which is gunning to launch transatlantic nonstops with Boeing 787s, is eyeing service to Stewart (an airport once served by the now-defunct longhaul arm of Norwegian).
Despite the hour-plus driving time between Stewart and Manhattan, Play argues that the journey from plane to city is similar to Newark or New York JFK as Stewart is much smaller, with shorter queues and wait times.
The airline recently announced it has signed a letter of intent for one Airbus A321neo aircraft. "The aircraft is scheduled to arrive in April in time for Play's services to North America in spring 2022," it says in a statement.
In terms of commitments, it says, "Play has now secured the first ten aircraft in the fleet, five A321neos and five A320neos."
Play follows in the footsteps of past Icelandic airlines, which offered a similar model of budget flights across the Atlantic via Reykjavik. Indeed, Play CEO Birgir Jónsson was previously CEO of Iceland Express and then deputy CEO of the colorful and conscientious WOW Air, which ceased operations in 2019 .
Although WOW Air is still extant, it is easy to see Play as a successor airline, providing competition to both Icelandair and other transatlantic airlines that are either operating or planning direct routes.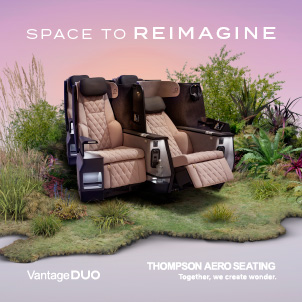 Play will offer a traditional LCC model — cheaper fares with additional charges for services such as baggage or seat selection. However, the carrier will also have variable charges for high and low season.
Onboard service seems to be minimal with snacks and beverages available at a price, and without the offer of full meals or premium touches. This will minimise costs for the airline but will also limit the passenger experience.
It is not immediately clear how Play will distinguish itself from predecessors. Play has also chosen to eschew direct references to its Icelandic identity. Instead, the airline uses a bold and bright design language, building on its playful identity, including a vivid red livery. Whilst this will make the aircraft easy to spot on the runway, other competitors such as Norse Atlantic Airways are capitalising on their cultural heritage in a bid to stand out from the crowd.
Related Articles:
Featured image credited to Play