As English sparkling wine becomes more common, both British Airways and Virgin Atlantic are keen to introduce British bubbles to more passengers. In a sign of national pride, BA is now featuring canned English "aerated" wine from The Uncommon brand in its High Life shop, whilst Virgin has offered tasting sessions of The Uncommon to Upper Class passengers who avail of The Booth onboard its leisure fleet of Airbus A350s. 
Billed as "unbelievably English", The Uncommon wine of England is produced in the Southeast region of the country. "Cans are not only better for our style of wine, but also better for the planet," suggests the company. But how does The Uncommon compare to established players in the sparkling wine business? To find out, this reporter conducted his own tasting session of the winery's range.
A tasting package with four cans arrived in the mail in a beautiful presentation box with an insert describing the wine. The Uncommon has clearly designed its cans with Instagram in mind, as they feature art nouveau cartoon designs and quirky names. Its range comprises two sparkling wines and two spritzers, all themed around English botanical pursuits. 
I started with the bubbly rosé, called Eleanor. It's 100% pinot noir, like Laurent Perrier's renowned rosé, so I was excited to try it. In the can, Eleanor smelled like sweet fruity cider, but once it was in a glass it had quite a rich aroma of pears and autumnal earth notes. The pale, peach colour certainly kept with the general aesthetic, and it looked quite inviting. The taste matched the paleness; very dry and uncomplicated, but with a light stone fruit flavour. It was similar to a Cava Rosado, but still had the earthiness that helps define English sparkling wine.
Emboldened, I moved on to one of the wine spritzers. Alfie is described as a white wine that is "beautifully blended with sparkling water and botanical extracts of elderflower and cucumber" — two delicate flavours synonymous with British summertime.
The aroma was refreshing, but the cucumber completely overpowered any other taste. Matched with the creaminess of the white wine base, it ended up tasting very strongly of Tzatziki. Certainly not the cream of the crop.
Undeterred, I moved onto the white sparkling wine, called Gerald, which can be pre-ordered on BA High Life and delivered direct to a passenger's seat. This wine is made from 70% Bacchus grapes, which are synonymous with English wine, alongside 30% chardonnay. If any product in The Uncommon range could encapsulate English wines, it technically should be this one.
Gerald has a peach aroma, with stone notes (a common feature of Bacchus wines). Taste-wise, peach was also the dominant flavour, accompanied with a hint of apple. This wine was much sweeter than I was expecting. Indeed, it was not dissimilar to Prosecco. Whilst generally drinkable, it lacked the interesting notes of the bubbly rosé. 
Last but not least, Peggy beckoned, and I was powerless to resist the beguiling image on the can. This yellow coloured rosé spritzer features mint and jasmine. The aroma captures some strawberry notes from the pinot noir, alongside the mint.
Peggy is very crisp and fresh, and thoroughly enjoyable. It would go down a treat as the start to any holiday.
On balance, The Uncommon range is a mixed crop. The design and style is flawless, but the actual product itself varies in quality.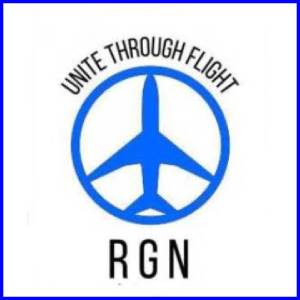 The sparkling rosé is by far the most effective in advertising the nuances of English wine.
Little wonder, then, why Virgin Atlantic featured the rosé as part of its three-wine sampler for Upper Class passengers in The Booth. The carrier says that all three are "perfect to tantalise the tastebuds at 38,000 ft".
It's worth noting, however, that these wines shouldn't be compared to the likes of Nyetimber or indeed Chapel Down, which are far more expensive and come from established English sparkling winemakers.
Rather, they should be compared to the likes of Italy's Bottega or Spain's Freixenet, which are similarly priced for 20cl bottles.
Related Articles:
Featured image credited to Fintan Horan-Stear