Lieutenant Commander Zach 'Tambo' Daniels is the archetypal US Navy fighter pilot. Joining in 2011, he completed flight training and progressed onto the legacy F/A-18 Hornet, transiting to the F/A-18E/F Super Hornet during his first tour.
TOPGUN, the Naval Fighter Weapons School at Naval Air Station (NAS) Fallon, Nevada, takes the Navy's best fighter pilots, typically after their first tour, graduating them as an elite group equipped to disseminate excellence fleetwide. The best of the elite may become TOPGUN instructors, as Tambo did.
While Tambo was instructing at Fallon in 2017, filming for Top Gun: Maverick started. "I was TOPGUN's 1v1 air combat subject matter expert, responsible for within-visual-range aerial engagements – dogfighting," Tambo explains. "It involves dynamic maneuvering in close proximity to other aircraft, so I was asked to be an advisor on the movie. Initially we were developing scenes but over time it developed into me taking a flying role.
"Usually when we 'fight' each other we fly close, but some of the ranges needed for it to look good on film were significantly closer. There was a lot of discussion about how close we could safely get, how fast, and what did that look like."
Short cuts from maneuver sequences were frequently edited to look good on screen, but Tambo reveals that sometimes the Super Hornets were flying as fast as 600kt to ensure the desired energy levels were captured. "We had actors in the back, pulling 7.5g at 500kt; the full gamut of Super Hornet performance is on display."
Tambo reveals that the extreme physical demands of that flying showed on the erstwhile back seaters. "You could hear it in their voice in the air and see the fatigue in their faces after landing. They'd get pretty smoked in the jet and when they got out their eyes would be droopy, they were exhausted."
The actors, especially those with no aviation experience, went through a work-up syllabus devised by Tom Cruise, who plays Maverick in the film. It included aerobatics and culminated with them in the L-39 jet trainer, before 'hopping' into the Super Hornet. Tambo admits that final step was 'quite a jump' and has nothing but admiration for the resilience and professionalism of the cast, who managed to deliver convincing performances regardless of their discomfort. 
"We flew without 'handcuffs', it was full on. Those with aviation backgrounds did very well, while the others struggled a little more." Were sick bags required? "Not in the back of my jet, but some were used," he says.
"They asked a ton of questions. 'Where are you looking at this point, what does that maneuver look like, what should we be doing with our hands, what should our facial expressions be?' We went through an iterative process, repeating scenes as many as thirty times, depending on how much gas we had. They did a phenomenal job."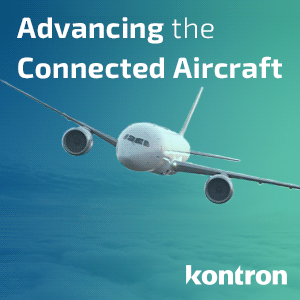 Some of the flying was out of TOPGUN's Fallon home, but Super Hornets also worked out of NAS Whidbey Island, Washington; and NAS North Island and NAS Lemoore, California, using airspace over the US Navy's West Coast ranges. Since the Navy insisted the movie must not affect operational capability, the jets came from several units, including the Naval Aviation Warfighting Development Center (NAWDC).
Maverick's specially painted F/A-18E was a NAWDC airplane, appropriately enough because NAWDC parents TOPGUN and provides its aircraft. Other NAWDC jets also featured regularly, the unit's non-operational status meaning it could provide aircraft more readily.
Tambo says the final movie includes the cream of the footage from around 800 hours total. Now a test pilot with Air Test and Evaluation Squadron 31 (VX-31), he doesn't see himself becoming a movie star, but enthuses: "It was a unique experience that I'll always cherish. I appreciated working with the great girls and guys in the crew and cast, and my Navy brethren. Everyone was so professional, and the movie is about as real as it gets."
Top Gun: Maverick is available on digital, DVD, Blu-ray™ & 4K Ultra-HD™ now.
Related Articles:
Featured image credited to LTCDR Zach 'Tambo' Daniels