Sherri Koehnemann came to Boeing through a chance encounter, then learned her trade on the F-15 and F/A-18. Now she works as T-7A Red Hawk training and sustainment director, and emphasizes the continuing importance of ensuring girls understand the leadership roles available to women in aerospace.
The T-7A Red Hawk is an all-new advanced pilot training system designed for the U.S. Air Force that will train the next generation of fighter and bomber pilots.
"I always liked math, chemistry and physics," Koehnemann recalls. "I went to Morehead State University, Kentucky to get a math degree – I wanted to teach math. In my last semester, my advisor asked if I'd considered engineering." Knowing Koehnemann had decided on a masters and then a teaching certificate, the advisor suggested she take a generic engineering class that summer.
Returning to her Highland, Illinois home, not far from St Louis, Koehnemann followed the advice. "I went to Southern Illinois University Edwardsville [SIUE] for a couple of engineering classes, and stayed into the fall. Two years later, in 2005, I graduated with another Bachelor of Science degree, in Industrial and Manufacturing Engineering."
The engineering course curriculum included a senior design project presentation. Koehnemann's presentation coincided with a career fair and she had no idea a senior Boeing engineer was in the room. "She loved my presentation. She wondered if I'd be interested in a manufacturing and quality engineering job at Boeing, supporting the F/A-18 and F-15 programs. Absolutely! Dad took me to airshows when I was a little girl and I thought the jets were cool, but no one in my family has any aerospace connection," Koehnemann confided to Runway Girl Network.
Holding a BS in mathematics with a Spanish minor, and a second BS in engineering, she applied for the Boeing job and was successful.
Her career at Boeing began in May 2005. "I was dealing with subassemblies, then moved into manufacturing and quality engineering on larger fuselage assemblies. I was asked to be supervisor over the F-15 aft fuselage; that's how I got my production operations experience." In 2007/08, she completed a Masters in engineering management too.
"I moved into program management in 2012, but in sustainment. I knew how the jet was put together, now my team was responsible for sustaining and maintaining it." Koehnemann led Korean F-15K sustainment, and had a hand in the Japan F-15 sustainment modernization program, Singapore's F-15SG and delivering Australia's F/A-18 Super Hornets.
In 2015, Koehnemann was asked to lead USAF F-15 sustainment, including radar and other modifications to the F-15C/D and F-15E. Then, in March 2018, she was asked to learn the T-7A Red Hawk support system, in parallel.
The T-7A advanced trainer will replace the USAF's veteran T-38, while adding responsibility for ground-based training systems to Koehnemann's sustainment remit. When the T-7A was selected in September 2018, Koehnemann transferred to the program.
"It's different to the F-15, because we're in the engineering development manufacturing phase. That's the learning I'm doing now," she says.
Sherri Koehnemann unknowingly makes her career progression sound simple, inevitable almost. Yet even in 2021, female engineers remain an exception. As well as succeeding in an industry where there's no shortage of extremely smart people therefore, she's also had to change perceptions.
"The work environment is different now compared to 2005, when I was on the production line managing mechanics building jets. Switching from engineering to the shop floor, everyone was saying: 'Oh my gosh, you'll get eaten alive.' I really did take on a challenge," she says.
"There was a feeling that because engineers and program managers hadn't built airplanes, they didn't know what they were doing. The mechanics thought I wanted to check a box on my resume, but I showed them I was there to learn the product, support them, improve quality and make a difference."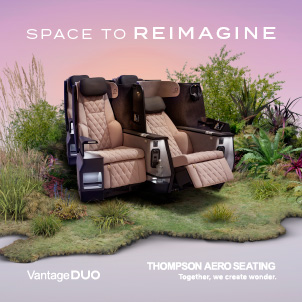 Koehnemann convinced them and has continued convincing people. Now, she mentors female engineering students at SIUE and participates in STEM programs. "I visit local schools, talking to young children, showing them what the aerospace industry has to offer if they're interested in math and science," she says.
"Seeing women in aerospace leadership roles helps girls realize the opportunities out there. Boeing is committed to advancing women and minorities through its executive ranks and sharing that knowledge with young girls is key."
Personally, she says, delivering the Australian Super Hornets was a first career highlight, the second being 'now', the T-7A program. And next? Sherri Koehnemann has her sights set on a program directorship. It's an ambition that seems inevitable.
Related Articles:
Featured image credited to Joe Veile