Mandy Hickson was a fast jet pilot. It's still a rare claim for a woman, although the time when it would have been extraordinary has passed; their gender no longer makes today's female fighter pilots newsworthy.
Between 1999 and 2002, Hickson flew the Tornado GR4 with the Royal Air Force. She was the UK's second female fast jet pilot and the story Hickson tells in her recently published book An Officer, Not A Gentleman is therefore not one of pioneering, but more a tale of pushing open doors already ajar, breaking stereotypes and proving the place of women — rather than a woman — in the RAF's fast jet cockpits.
Becoming the second woman to qualify for fighters at the RAF was only down to timing. "After Jo, there was a gap of a few years while the next of us were selected and went through officer training. There were other girls training alongside me. One became the RAF's first female Harrier pilot, and there was a female instructor. We didn't think we were special or different."
There were undoubtedly hurdles of bias and misunderstanding to overcome during her training, but Hickson's primary concerns — typically revolving around the flying — were no different to those of her male peers. When she reached the front line, the story was quite different.
Things changed when she joined a Tornado squadron as a freshly qualified junior pilot. "It was a very alpha-male environment, generally supportive, but with a few individuals who made it quite difficult." It's easy to make modern judgements but, back in 2000, the unit was taking its first female pilot in almost 90 years of operations.
After leaving the Service in 2010, Hickson retrained as 'a facilitator in human performance factors'. She takes her military experience and applies it to management and leadership challenges in the civilian world. Today's RAF is considered a role model for diversity and inclusion, but through her work she's discovered that enlightened attitude still lacking in the wider community.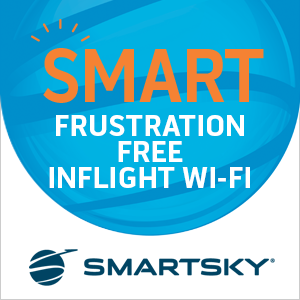 Her speaking engagements sometimes reveal deeply ingrained societal attitudes over male and female roles. She provides an illustration. "When the announcer says: 'We have a former fighter pilot speaking to us today', people usually assume it's a man. I'll perhaps be waiting for coffee, maybe wearing a dress, and hear women in the queue discussing how there's an ex-fighter pilot coming to talk to them and they're always 'fit', or some other comment about men.
"I'll often call these people out when I'm on stage, asking them to stand up and repeat what they'd said in the queue. It's a good wake-up call and I know I do it too. I'll be going to meet someone, assume they'll be a man, and be surprised when they aren't. It's shocking, but we all do it."
It's an observation that speaks to deep-seated societal bias and Hickson takes a pragmatic view: "It's just human nature and it'll take time for mindsets to change." She has found opportunities to engage with defense organizations in this new era of video communication, promoting diversity, using her own experiences to provide a role model, and offering advice on career choices.
After hanging up her g-suit for the last time, Hickson took cadets on air experience flights. A youngster on one of these sums up her attitude to personal progression. She recalls: "In the book I changed her name to Emily… I still believe she was the most naturally gifted pilot I ever met, but she was scared to try for fear of failing."
Her advice, especially to young people, is: "Grab opportunities, however small. Don't be fearful of the outcome. You have to weigh the positive against the negative for the best outcome."
Related Articles:
All images credited to Mandy Hickson