Qatar Airways has selected Sport 24, produced by IMG and exclusively available in-flight from Panasonic Avionics, in partnership with Inmarsat, to provide its passengers with 56 live FIFA World Cup™ matches as well as other major sporting events directly on their personal devices, on flights equipped with the airline's Super Wi-Fi service. Passengers can connect to the onboard Super Wi-Fi network, click on the Live TV banner and enjoy all the latest action from sporting events from around the world.
Panasonic Avionics' Live Television service can be offered across a range of in-flight entertainment and in-flight connectivity configurations. It is being streamed on Qatar Airways via Inmarsat's award-winning GX Aviation inflight broadband – the first time the connectivity provider has delivered Panasonic Avionics' Live Television.
It will be available on all aircraft equipped with Super Wi-Fi across Qatar Airways' fleet, with the first aircraft now live.
Qatar Airways selected Panasonic Avionics' Live Television due to the wide range of live sporting action available to its passengers through Sport 24, including the forthcoming FIFA World Cup Qatar 2022™.
Andrew Mohr, Vice President of Digital Solutions for Panasonic Avionics, says: "Our Live Television service brings a whole new dimension to in-flight engagement, and enables passengers to catch unmissable sporting moments in the skies. We are honored to be continuing our longstanding partnership with Qatar Airways by bringing this innovation to their cabins, in partnership with Inmarsat."
Inmarsat's GX Aviation offers the high-speed, reliable inflight broadband required to stream Sport 24, with seamless global coverage across Qatar Airways' flight routes. This solution already powers Qatar Airways' Super Wi-Fi offering, enabling passengers to scroll social media, stream movies and TV, play games and browse the web, as well as watch live sports, offering the richest onboard experience.
William Huot-Marchand, Inmarsat Aviation's Senior Vice President of Inflight Connectivity, said: "Qatar Airways was the first airline based in the Middle East and North Africa to offer Inmarsat's GX Aviation inflight broadband service, cementing its status as a leading pioneer of technology innovations. We are delighted that, four years later, GX Aviation continues to lead the way for Qatar Airways, powering the connectivity for its first live television offering, which also coincides with the FIFA World Cup Qatar 2022™. We are delighted to share this special milestone with them, alongside our partner Panasonic Avionics."
Sport 24 creates a unique viewing experience for passengers – from the casual to the avid sports fan – which results in a dwell time almost three times higher than the most popular US sports channel. It ensures that passengers Never Miss a MomentTM of their favorite sports teams.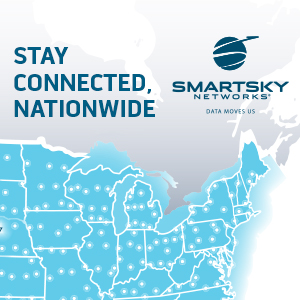 Sport 24 broadcasts 24-hours a day, 365 days a year, connecting airline passengers to thousands of hours of premium live content from over 40 different global sports competitions year-round. In addition to the FIFA World Cup Qatar 2022™, they show extensive live coverage of NFL, NBA, NHL, AFL, tennis' Grand Slams, golf's Majors, Premier League, UEFA Champions League, AFC Champions League and more.
About Panasonic Avionics Corporation
Panasonic Avionics Corporation is the world's leading supplier of in-flight entertainment and communication systems. The company pioneered the industry beginning in 1979 and has consistently introduced innovations that enable unique customer experiences and enhance airline loyalty (NPS), ancillary revenue, and operational efficiency.
Leading airlines across the world have chosen to install Panasonic Avionics IFE systems on more than 15,000 commercial aircraft and satellite Wi-Fi connectivity on over 3,400 aircraft. Panasonic Avionics' proven systems power approximately 70% of the global IFE-equipped fleet and is supported by the largest, global support and services team utilizing OEM insights to ensure peak system performance.
Panasonic Avionics Corporation is headquartered in California with over 3,500 employees and operates in 50 locations around the globe.
About Inmarsat
Inmarsat delivers world leading, innovative, advanced and exceptionally reliable global, mobile communications across the world – in the air, at sea and on land – that are enabling a new generation of commercial, government and mission-critical services. Inmarsat is powering the digitalisation of the maritime industry, making operations more efficient and safer than ever before. It is driving a new era of inflight passenger services for aviation, while ensuring that aircraft can fly with maximum efficiency and safety. Furthermore, Inmarsat is enabling the rapid expansion of the Internet of Things (IoT) and enabling the next wave of world-changing technologies that will underpin the connected society and help build a sustainable future. And now Inmarsat is developing the first-of-its-kind, multi-dimensional communications network of the future, ORCHESTRA.
In November 2021, Inmarsat and Viasat announced the planned combination of the two companies, to create a new leader in global communications.
Featured image credited to Boeing