Inspired by his experience playing F-14 Tomcat fighter pilot Maverick in the 80's classic Top Gun, Tom Cruise earned his pilot's license in 1994 and has been figuring out ways to work airplane stunts and epic crashes into almost every movie he's made since. War of the Worlds' had Cruise discovering the epic aftermath of a Boeing 747 downed by aliens, Mission Impossible: Rogue Nation found Cruise hanging from an Airbus 400 as it took flight, and The Mummy had Cruise and company's Lockheed C-130 Hercules taken down in high style by an unkindness of ravens.
And that's not even including the shenanigans Cruise has gotten himself into piloting spaceships in films like 2013's Oblivion. Simply put, the dude loves his planes. So, it's easy to see why Cruise would be instantly drawn to a project like American Made, which is very loosely based on the real-life rise and fall of former TWA pilot/Medellín drug cartel cocaine smuggler Barry Seal.
Unfortunately for Cruise, being drawn to a project and being right for it are two very different things and more often than not Made feels burdened by Cruise's ham-fisted movie stardom. It's not that he's bad in the movie but rather that Cruise seems to have lost the ability to play anyone other than Tom Cruise these days. And while that might be fine for some films, Made's quirky, hugely compelling storyline could have really used a more interesting leading man.
Directed by 90's indie auteur Doug Liman (Swingers, Go, The Bourne Identity) from a top-notch script by Gary Spinelli (TV's Impulse), Made has all the makings of a sleek, stylish Goodfellas with airplanes cautionary tale about money, drugs, and greed. But after losing focus midway through and allowing Cruise's high-flying theatrics (seriously, where did the guy who was nominated for three Oscars go?) to snuff out anything remotely edgy or cool about the film, Made ends up playing like shabby, overly-familiar outtakes from Blow or Narcos. Which is a real bummer considering how interesting Seal's real-life really was.
Bored with his job as a pilot at TWA, Seal (Cruise) is recruited by the CIA's Monty Schafer (Brooklyn and Ex Machina's Domhnall Gleeson) to take clandestine pictures of Central American military sites during discreet, and sometimes not so discreet, flyovers in his personal plane. That gig quickly leads to another one smuggling guns to Noriega in Panama and then, through a convoluted series of very profitable events, Seal soon finds himself working as the Medellín drug cartel's number one cocaine smuggler. Using his skills as a pilot to fly, quite literally, under the radar during his pick-ups and dead drop cocaine deliveries in the swamps of Louisiana, Seal becomes a poster boy for rich, cocky a-holes everywhere at the height of the grab-it-while-you-can Reagan era.
But a few wrong turns and an ill-timed gig helping Washington runs guns to the Contras in Nicaragua while simultaneously trying to expose the Sandinistas as drug traffickers by outing their chief supplier (the Medellín cartel) Seal finds himself in way over his head. And quicker than you can say Oliver North, Seal is disavowed by the feds and on the run from his murderous former bosses as he struggles valiantly to clear his name.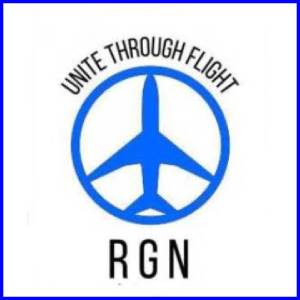 Now, whether any of these events actually played out this way in real-life is open for debate – Seal himself said later that he never really worked for the CIA – but either way, Seal's distinctively American crime story does make for one hell of a ride. And because the supporting cast is so strong – especially Marry Me's Sarah Wright as Seal's long-suffering wife, Lucy, and Get Out and Three Billboards Outside Ebbing, Missouri's Caleb Landry Jones as Lucy's screwed up brother, JB – I found myself wishing even more that someone, anyone, other than Cruise was playing Seal.
Until he can learn to dial down the cheesy "I'm Tom Cruise" factor and truly immerse himself in a role like he did in Magnolia or Born on the Forth of July, I think it's high time this A-list pilot was grounded. But considering the fact that Paramount recently announced plans for a Top Gun sequel entitled Top Gun: Maverick – headlined, of course, by Cruise himself – that seems about as likely as a cameo from the late, great Goose.
Now playing on select American Airlines, British Airways, Air Canada, and Japan Airlines (JAL) worldwide, American Made is also available via streaming on iTunes, Google Play, and Amazon Video.