The picture is becoming increasingly clear that a growing number of airlines are relying on premium economy seats as part of their passenger experience mix as they seek to navigate the uncertainties of the mid-2020s. Whether that's airlines newly introducing the cabin — it is now a rare airline that does not offer a recliner product in the middle of its widebody lineup — or airlines with premium economy deciding to dramatically increase the number of premium economy seats on board, premium economy nevertheless remains very standardised across airlines and across seatmakers.
Regardless of manufacturer or even model, the reality is that premium economy seats are largely cited as the same width regardless of the aircraft, with any difference largely driven by whether the armrest (and sometimes the aisle) is wider or narrower. Inherently, the standard 2-4-2 main deck premium economy layout on an A380 is going to be more spacious than the standard 2-4-2 premium economy layout on an A350 given that the superjumbo's cabin is over 50cm or 20 inches wider than the A350's — some 2.5 inches on average, assuming that aisle widths stay the same.
So whither the armrest? Unlike regular economy, the armrest separating passengers in almost every premium economy is part of an immovable console made of metal, covered in thermoplastic and often featuring seat controls, inflight entertainment connections, headphone sockets, and even sometimes (often unwisely) power outlets.
But this large, heavy armrest goes against the trend of lightening the passenger cabin. It may also mean lost opportunity for better passenger experience, particularly with the rise of premium leisure travellers. Would couples rather reclaim this space as an option for cuddling, to provide multiple seating position options on long flights, and to simply increase the amount of room available to them?
There is also little passenger experience advantage for a passenger to secure an empty seat next to them, whether as an upgrade, as a perquisite for the increasingly valuable (and increasingly rare) frequent business traveller), or as a surprise and delight moment as "boarding completed" is announced.
Of course, the greater size of premium economy seats means that the comfort urgency to have a neighbour-free seat is not as great as it is in economy. The benefits are largely limited to being able to spread hand luggage on or underneath the neighbouring seat and not needing to either disturb anyone or be disturbed when popping out for a stretch or to the lavatory.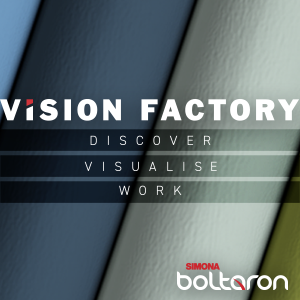 But there is a lost ancillary revenue benefit to airlines as well. There are some passengers who would simply appreciate the extra seat width. On window seat pairs, there are certainly passengers who might appreciate the ability to lift the inboard dividing armrest in order to curl up against the wall for a good sleep. In centre triples and even more so in centre quads, singletons could stretch out on a flat bed. Couples travelling together might appreciate the opportunity to select the equivalent of a three-seater sofa rather than a two-seater loveseat.
Some new proposals are thinking cleverly about this. Style & Design's Laurent Stritter was presenting the Switch seat (seen at the top of this article), in its charming 1960s Italian Fiat pastels and curves, at the Aircraft Interiors Expo and RedCabin Summit this year. The convertible, adjustable options here, including the armrest that disappears almost invisibly into the seatback, are very positive.
Similarly, the Paradym and related "Paradym for right now" concepts from Daniel Baron at LIFT Aero Design give the armrest space back to passengers with, again, armrests that fully embed into the seatback.
What will be the next move in this increasingly complex space?
Related Articles: