The Lufthansa Group carrier Austrian Airlines is removing the single row of business class behind the second set of doors on its Boeing 777-200ER aircraft, replacing them with premium economy and economy seats — almost doubling the number of premium economy seats on these aircraft.
Citing "website construction", an Austrian spokesperson told Runway Girl Network that seat maps for the new aircraft are not yet available, but noted that "the increase in seating capacity is primarily possible because a whole row of the very space-intensive Business Class is being removed and seats in the other much more space-saving booking categories are being added."
Based on the two existing seat maps for the 777-200ER, that's the single row of the early-generation Thompson Vantage staggered seat behind doors 2 of the aircraft. While the seatmaker will perhaps find it uncomfortable to hear its Vantage product described as "very space-intensive", the move makes a lot of sense. The efficiency of any staggered seat like Vantage comes from its overlapping stagger between rows, otherwise an airline might as well simply install a fully flat seat without the stagger.
Indeed, it's surprising that Austrian ever installed this single six-seat row behind doors 2 of the 777-200ER. Removing the row not only allows Austrian to take out the seats, but also permits the removal of the custom front-row monuments that take up additional space, as well as the interstitial class barrier monuments between business class and premium economy. 
The premium economy seat count rises to 40 seats per aircraft, almost doubling from its present 24. In the 2-4-2 configuration, this works out to an additional two rows of premium economy added, for a total of five rows.
The airline introduced premium economy some five years ago, but it's not clear whether the expanded cabin will use these seats or the newer ZIMprivacy product first unveiled for the Lufthansa Group as Swiss' Boeing 777-300ER product. Notionally, there should be little problem using a seat already certified for another 777 aircraft on Austrian's fleet, and indeed there are many benefits to a newer seat: improved passenger experience, greater density, and commonality with the rest of the Lufthansa Group fleet being just for starters.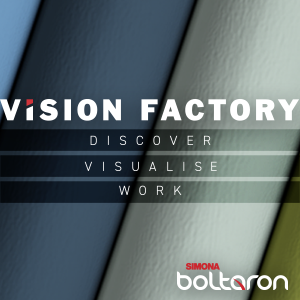 Reviewing the six-strong fleet's recent sectors on FlightRadar24, Austrian is presently flying its Boeing 777-200ER on routes to the US including Chicago, Los Angeles and New York, as well as to Asian destinations like Bangkok, Shanghai and Tokyo (now taking upwards of 13 hours owing to overflight restrictions in the wake of Russia's war on Ukraine). Adding more of a decent premium economy seat in place of a business class that is approaching the middle of its second decade in service makes much sense. 
The airline is also adding fourteen economy class seats per aircraft as part of the refit. Austrian has not released details of how this will change, and has not yet responded to RGN's questions about whether additional monuments will be removed. 
Looking at the airline's previous configuration seatmaps, however, it would seem logical from the positioning of lavatory and galley monuments aft of doors 2 that the additional fourteen seats would most likely break down into a full row of ten and then a further row of the central quad set of seats. This would require the centre quad of premium economy seats to also be staggered forwards. Austrian may also be adjusting the seat pitch in some or all of the economy class seats in the zone between doors 2 and 3. That both the variants of layout are getting the same additional seat numbers would suggest that it is likely to be only in this area that the aircraft are changing, rather than major changes further back in economy.
With Austrian's elderly longhaul fleet comprising these six 777s and three of the smaller 767-300ER, many of which date back over 20 years, there is a clear need for replacement, but delays to both the 787 and 777X programmes have sent many airlines scrambling. 
Austrian was, in theory, one of the intended recipients of the Lufthansa Group's first Boeing 787-9 Dreamliner order (not to be confused with the opportunistic acquisition this year of airframes believed to be not taken up by HNA), which was supposed to start deliveries this year.
While this shouldn't be a difficult refit — particularly around the lower demand winter period, with the airline saying the changes will start in "early 2023" and end by may — it's notable that it's taking place at all. 
Related Articles:
Featured image credited to Austrian Airlines/Patrick Huber