UK start-up Hans Airways will carry four portable W-Fi units onboard its newly delivered Airbus A330-200 aircraft to ensure it can pipe complimentary entertainment content to all passengers. Take rates for the wireless IFE are expected to be as high as 70%, reveals the carrier's supplier, French firm Moment.
Under a letter of intent announced this week, Hans Airways agreed to equip its newly delivered 299-seat, two-class A330 (MSN 950, which was formerly operated by Air Europa) with the Flymingo Box-branded Wi-Fi units from Moment. The deal was struck after Hans Airways evaluated several providers.
Each compact Flymingo unit can support streaming entertainment for 100 passengers, a Moment spokesman tells Runway Girl Network. With four units onboard, Hans Airways is expected to ably support streaming for all passengers on the A330, which will feature 275 economy seats pitched at 31" and 24 premium economy seats pitched at 56".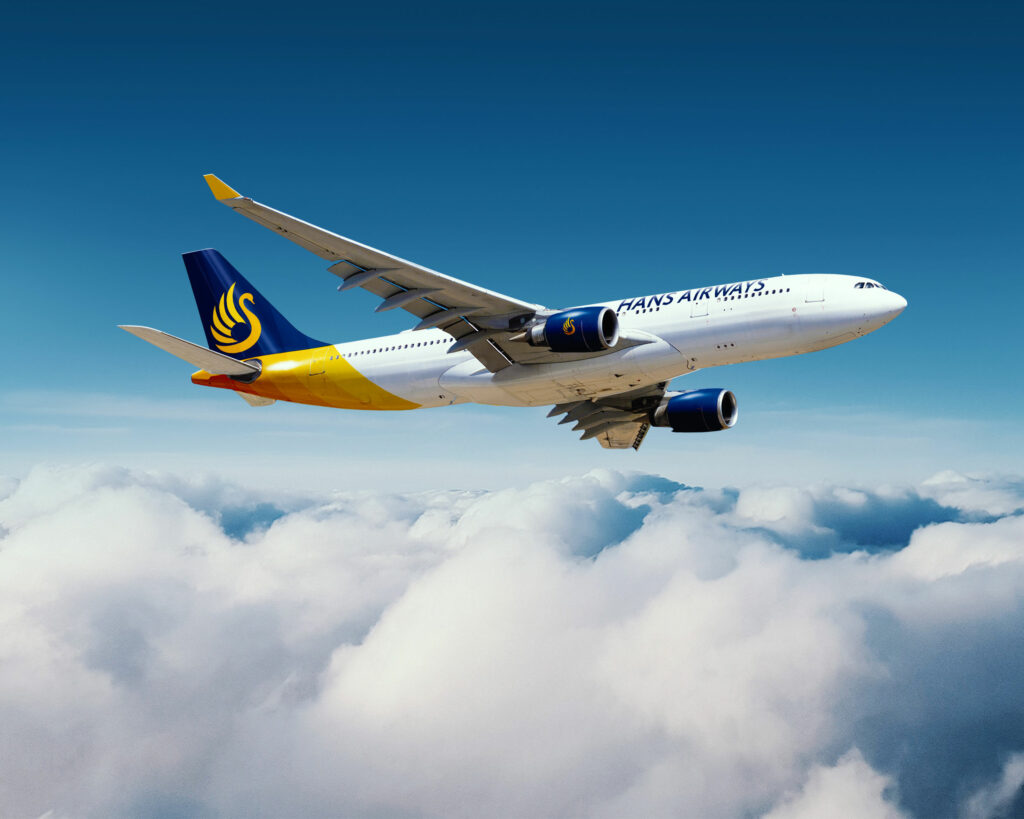 Passengers will be able to connect to a variety of "premium content", says Moment. The movies, television shows, infotainment and games will be cached in the Flymingo Box wireless server and streamed to passengers' own devices.
"Flymingo Box technology will enable passengers to access intuitively and immediately a range of digital services during their journey. We will also promote our loyalty program, FlyHAPEEI, on the passenger portal," says Hans Airways' chief commercial officer Martin Dunn in a statement.
While the Flymingo units are portable and can be battery-powered, Hans Airways' plug-and-play units will be "wired to the aircraft power", the Moment spokesman tells RGN.
In this iteration, the Flymingo Box system is not connected to live inflight connectivity. "As an autonomous solution, Flymingo Box adapts to non-connected environments and does not require any additional connectivity, operating with its own Wi-Fi network," notes Moment.
Boasting a "hybrid, long-haul model" that will offer low fares whilst ensuring that onboard catering and wireless IFE are included as standard, Hans Airways aims to initially connect its Birmingham Airport (BHX) base with secondary cities across India.
Its first A330 arrived in the UK in July 2022 and successfully operated a proving flight at the end of August – the precursor to securing its UK Air Operator's Certificate from the Civil Aviation Authority.
In time, the new entrant intends to expand services to North America.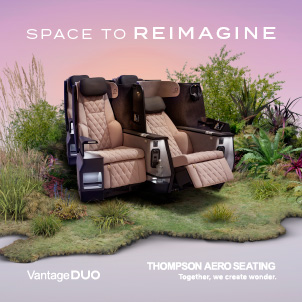 For its part, Moment expects to see a take rate for the wireless IFE of as much as 70% on Hans Airways' long-haul flights (take rates on short-haul flights of about two hours come in at roughly 40%), reveals the Moment spokesman to RGN.
The Paris-based company has been cooking with gas in the onboard entertainment world, having already secured a raft of airline customers. It is also making its mark in the business aviation community, announcing today that it has been selected by European private charter airline AirX to deploy its Flymingo solution aboard the company's VIP Airbus A340 aircraft.
"We were convinced by the flexibility and ease of installation of Moment's solution. In just a short time we are able to offer our customers a premium digital service like-at-home," says AirX Group CEO Houssam Hazzoury.
"Accelerating digitization is essential for the continued development of our charter and commercial business. The A340 allows us to offer a tailored flight experience that meets the needs of our customers, enhanced by the features of the Flymingo Box which offers a full range of onboard services."
Related Articles:
Image of passenger using Hans Airways' wireless IFE credited to Moment. Image of Hans Airways A330 in-flight credited to Hans Airways