El Al and Viasat are working to bring onboard Internet back into service across the carrier's Boeing 737 fleet "as soon as possible", El Al head of inflight entertainment and connectivity Tal Kalderon tells Runway Girl Network.
In the interim, the Israeli carrier has tapped Bluebox Aviation Systems to supply Bluebox Wow portable wireless entertainment units to ensure that its 737 passengers can stream movies, TV programs, games, and a moving map to their own devices. A total of 26 El Al 737s will carry the Wow system.
"The current forecast", says Kalderon, "is that in October 2022, the first aircraft will be returned to service" with Viasat connectivity. Thereafter, other 737s will follow suit.
Last year, the US FAA issued an airworthiness directive for certain 737-800 and -900ER series aircraft fitted with Viasat's satellite-based inflight connectivity system, after fielding reports that several of the fittings that attach the radome with the fuselage "were cracked to the point of failure" on aircraft modified in accordance with a very specific supplemental type certificate from Astronics-Armstrong.
In addition to aircraft inspections, the AD required demodification of the STC installation on the airplane "before further flight", leaving El Al without connectivity for its passengers. Together with Viasat, the carrier has been working to remedy the situation.
"We are in the process of upgrading the Internet systems on our 737 fleet. Unfortunately, Wi-Fi and Internet packages are not yet available on these planes," El Al informs passengers on its website. Viasat's high-speed Internet is, however, available on flights to and from Europe and North America on all of El Al's 787 Dreamliners.
Since the retrofitted Viasat connectivity system includes the option to offer wireless IFE, El Al is also preparing to use Viasat's W-IFE onboard and is "already working on its design", reveals Kalderon. The original connectivity and streaming entertainment deployed on the 737s included Lufthansa Systems' BoardConnect W-IFE solution.
The El Al executive explains:
As this is a long and complex process and in order not to leave our passengers without an IFE solution, El Al decided to temporarily use the solution of the Bluebox portable streaming system.

Upon completion of the installation of the Viasat system on the entire 737 fleet, we will end the use of the Wow system and move on to full use of the Viasat system.
The carrier's arrangement with Bluebox underscores the versatility of battery-powered, portable wireless IFE boxes – they can be used as a long-term entertainment solution for passengers or indeed as a stopgap measure.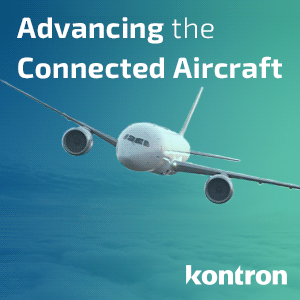 "The pandemic expedited a behavioral and expectation shift among passengers – they will expect a level of digital service onboard, and yet the practical constraints of engineering certain types of technology onboard aircraft can mean a gap between that expectation and delivery," says Bluebox CEO Kevin Clark in a statement.
He says the firm is pleased that Kalderon and his team have decided to take advantage of the "cost and expediency benefits of deploying Bluebox Wow portable wireless IFE as a supplementary phase in their path to connectivity".
Bluebox's software platform provides digital services and content such as film, TV, audio, and games, streamed to passengers' devices.
"With a remarkably low cost of ownership, Bluebox Wow is a discrete, lunchbox-sized unit, typically stowed securely in overhead bins, which creates the captive Wi-Fi network on board required to deliver digital services directly to passenger phones, tablets, and laptops," notes Bluebox, which has secured a raft of other airline customers for this popular portable W-IFE solution.
Related Articles:
Featured image credited to El Al