Austrian Airlines is the latest member of the Lufthansa Group to add a premium economy section, with both the airline's Boeing 767 and 777 fleets to be refitted with seats provided by Lufthansa's premium economy seatmaker ZIM. Austrian will become the first major airline in some years to offer a premium economy section on its Boeing 767 aircraft, with British Airways (and subsidiary OpenSkies) offering a product that dates back more than a decade on its few remaining longhaul 767 aircraft.
Austrian's rollout is relatively small: 12 aircraft and just 252 seats, making up eight percent of the airline's seating capacity, but in a reminder of the scale of the cabin interiors market, Austrian's quote of a €15m investment comes out to over €59,500 (US$71,300 at current exchange rates) per seat.
An Austrian Airlines spokesperson confirmed to Runway Girl Network that, while the pitch will vary between aircraft "up to 38 inches", the layout on the Boeing 777 will be 2-4-2, while on the 767 a 2-2-2 configuration is planned.
From the passenger perspective on the 777, it's a good option in the "comfort canyon" between a ten-abreast economy layout and the fully flat Thompson Vantage beds without direct aisle access that Austrian offers in business class on that aircraft.
The gap between economy and premium economy on the 767 is less pronounced, though, largely due to the relatively spacious 2-3-2 economy configuration on the 767, although the smaller Boeing widebody's cabin size does mean that the Vantage seats offer direct aisle access for every passenger.
For those on premium economy legrest watch — a swing-up legrest is the sign of an airline investing more in premium economy than its competitors that offer only a footrest — Austrian confirmed that only the first row will provide a legrest, with the rest of the cabin providing just a footrest for passengers.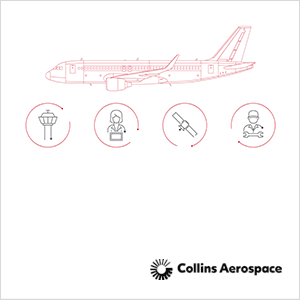 "The new Premium Economy Class is an important milestone in our strategy aimed at linking the issue of individualization with quality," Austrian Airlines chief commercial officer Andreas Otto explains, neatly hitting the current #PaxEx buzzword. "The customer can individually choose the travel class according to her or his needs, whether the preference is to fly in a price conscious manner in Economy Class, treat oneself to a little more service and comfort in Premium Economy or luxury travel in Business Class."
Ignoring for the moment the question of whether a commercial airline seat without direct aisle access can justifiably be called "luxury travel" in 2017, Austrian also says in its press release that "the new Premium Economy Class offers much more than a considerably more comfortable seat." Yet a spokesperson confirmed to RGN that there are no ground benefits whatsoever — not even second-tier priority checkin, which costs an airline little but makes the premium economy passenger experience stand out.
While power and USB are provided (as is almost de rigeur now), Austrian seems to have skimped on an inflight entertainment monitor of just 12", where other airlines have been installing 13.3" monitors for years now.
Overall, a new premium economy option on one of Europe's remaining legacy network carriers is a positive note for passenger experience, but Austrian's decisions suggest that the airline isn't looking to make any passenger experience waves despite being a late mover in adding a middle cabin.
Related Articles: