As global passenger traffic shows encouraging signs of recovery — reaching 74.6% of pre-crisis levels in July, according to IATA — aircraft seatmaker Thompson Aero Seating says it is fielding "increased activity" around widebody aircraft work packages, in a further sign that the twin-aisle market is seeing green shoots.
The Northern Ireland-based company is known for its popular line of premium seats, including the classic Vantage seat for both narrowbodies and widebodies; the newly updated VantageXL platform for twin-aisle aircraft, featuring direct aisle access for all and greater personal privacy; the VantageSOLO seat for single-aisle aircraft with direct-aisle access plus generous seat widths and bed lengths; and the brand new VantageDUO paired angle seat with zero-G for single-aisle aircraft.
"Whilst Thompson continues to receive enquiries from potential customers for its single-aisle products such as the VantageSOLO, and the recently released VantageDUO, it is now seeing an upsurge in interest from airlines regarding new twin-aisle projects, for platforms such as the Airbus A330 and Boeing 787," the firm says in a statement published today. "Airline customers are looking at the refreshed VantageXL, which has been enhanced and enriched in 2022."
The VantageXL is designed for all Airbus and Boeing widebody aircraft and already counts Airbus A330, A350, Boeing 787 and 777 operators as customers, Thompson vice president commercial Andy Morris tells Runway Girl Network.
Virgin Atlantic is among the latest carriers to choose VantageXL, opting for the XL+ doored mini-suite for its new Airbus A330neo twinjets. The carrier also selected one of the key options offered by Thompson for VantageXL – i.e., the ability to offer a 'Business Plus' enhanced front row. (Intriguingly, VantageXL is the same seat which Delta selected for its celebrated Delta One Suite.)
But Virgin is certainly not alone. A number of other airlines are "actively planning fleet requirements now to be ready for the anticipated 2024 recovery," says Thompson of the interest being shown in widebody seating. The company warns, however, that:
[W]ith OEM linefit programmes taking typically between 24 and 30 months from the start of the project to the first aircraft delivery, airlines will need to start these projects now to have the capacity available for 2024, when the market is predicted to be fully recovered to pre-pandemic levels.
Retrofitting existing aircraft with Thompson's seats requires shorter lead times, it says — anywhere between 12 to 24 months depending upon the complexity and scope of the project.
On the narrowbody front, Thompson believes it is "very well positioned" to capture opportunities for its Vantage, VantageSOLO and now the new VantageDUO seat, says Morris, noting that VantageSOLO already has "live programmes across Airbus and Boeing platforms".
Asked by RGN if talks are underway to obtain offerability for the new VantageDUO seat in airframers' catalogues, Morris responds: "Yes, conversations have begun on this topic and we're following up on all the enquiries we received during AIX [Aircraft Interiors Expo] for this exciting new product."
Thompson's classic Vantage platform, meanwhile, also continues to attract customers with several live programmes and enquiries for single-aisle projects, reveals Morris. (Aer Lingus, JetBlue and TAP are notable existing customers.)
Though Thompson sees industry recovery in sight, including for twin-aisle operations, the company has more narrowbody seating programs in the works than for new widebody programs at present, Morris confirms to RGN.
"Within the next two years we expect linefit programmes to represent the higher percentage of new programmes, especially with single-aisle, as airlines require the extended range of the 'next gen' platforms, such as the A321XLR, to fly the longer missions," he reveals.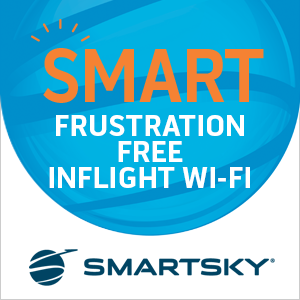 Thompson is not the only interiors specialist preparing for industry recovery. Raytheon Technologies, the parent of Collins Aerospace, last week confirmed that revenue passenger miles are sitting at about 75% of the 2019 level.
"That recovery is very uneven, as we know. We've seen a huge recovery here in US domestically. It's been much, much slower transpacific in the widebody routes. But we fully expect that we will see a recovery through 2023," said Raytheon chairman and CEO Greg Hayes, at the 10th Annual Laguna Conference.
"So as we exit 2023, we'll be back to 2019 levels. And I think that should not be that difficult. I think the difficulty will be the airlines being prepared for that," he said.
Remarkably, these forecasts are roughly in line with predictions made by Moody's a mere three months after COVID-19 was named a global pandemic. Commercial aviation may not see a rebound until 2023, Moody's sobering report warned at the time.
But even before the crisis, the twin-aisle market was suppressed, so any meaningful resurgence is perhaps doubly notable now.
"It is really positive that we are seeing such strong recovery and renewed interest in widebody aircraft. We have some exciting projects already underway and will be looking to increase our capacity based upon the current and forecasted demand for our products," says Thompson's Morris.
Related Articles:
Featured image credited to Thompson Aero