As part of the company's continued expansion plans, Mirus Aircraft Seating has appointed two well-respected cabin sector sales professionals to help drive growth into new markets.
The additions come as Mirus develops its strategy to firmly establish itself as a leading player and supplier of choice in the aircraft seating market.
Rosalia Piazza and Damian Protano joined the Mirus Aircraft Seating sales team in September, strengthening the core team in Hingham, Norfolk, and aptly reflecting the ongoing success of the seating company.
Marcus Williams, Global Sales and Marketing Director for Mirus, says: "I am thrilled to welcome two outstanding aircraft cabin sales professionals to Mirus. Both Damian and Rosalia join the company in a prevalent growth phase, and we look forward to their contribution to our ongoing expansion. Damian and Rosalia's skillsets, experiences and values ardently reflect our philosophy here at Mirus, and we are honoured to welcome them to our team."
Ahead of being appointed to the newly-created role of Senior Sales Manager at Mirus, Piazza had a sustained career at STG Aerospace. Working for the company since 2016, Piazza was responsible for initiating and leading notable sales campaigns for the company's aircraft interior lighting products with airlines and MRO's across Europe, Middle East and Africa. Prior to this, Rosalia held positions with Magnetic MRO and AJ Walter Group.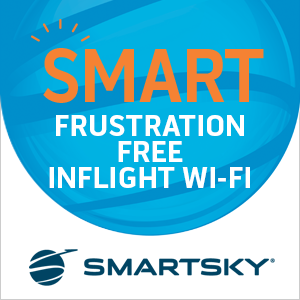 Piazza says: "Mirus is an exciting OEM that lives and breathes innovation, and their approach of genuinely putting the customer at the centre of everything they do aligns perfectly with my own. I am really looking forward to playing a leading part in promoting their seating solutions and have no doubt we will continue to disrupt the aircraft seating market with our best-in-class seating products."
Damian Protano joins Mirus from Airline Services, where he held varying roles across a 12-year career. Most recently, Protano operated as Business Development Manager, where he led new business initiation and sales activities with airlines, easing companies and MRO's in the UK, EMEA and America. At Mirus, he will lead the sales activities in key parts of the EMEA region and beyond.
Protano says: "I'm very much looking forward to applying my experience and skills to building new business across the EMEA region for Mirus. Mirus has established a great reputation for providing highly competitive, class-leading seating products with a level of service rarely seen in the industry. The company's future looks bright and I'm proud to be a part of it."
About Mirus:
Founded in 2015, Mirus is one of the UK's leading commercial aircraft seating manufacturers, bringing together the technologies, expertise, and best practices from the automotive and aerospace sectors to deliver innovative, high-performance seating products.
Mirus adopts a British design philosophy, combining classical cues and understated elegance with modernity, confidence, and dynamism. The state-of-the-art production system is intertwined with a ground-up approach to high-quality product development and supply chain management.
Mirus prides itself on its speed to market and offers the most generous and transparent warranty policy available in the industry.
Currently works with Airbus, TUI Group, and Air Asia, providing seats on aircraft all over the world.
Featured image credited to Mirus Aircraft Seating