Aircraft interiors specialist Flitetec has boosted its capabilities with the acquisition of a London printing business.
The expanding Buckinghamshire firm has acquired the assets and goodwill of Uxbridge-based SC Screenprint Ltd to complement its existing design, manufacturing, repair and distribution expertise.
It will allow inhouse screen printing on polycarbonates, plastics, cloth, vinyl, decal transfers and metallic parts as well as support the manufacture of such products as meal tray tables, seat backs, overhead bins and cabin dividers.
Flitetec, with facilities in the UK and France, is also set to invest further in pad and hot foil printing to further strengthen its capability and meet growing customer demand.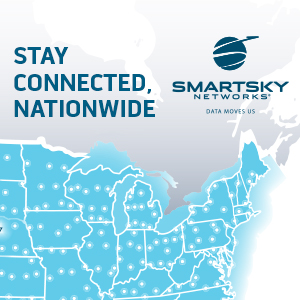 Trevor Lea, managing director, said: "This is an exciting acquisition for Flitetec. It means we will have unique aerospace and defence AS9100 D quality screen printing capabilities, supported by inhouse design facilities. It will bring immediate benefits for the Martin-Baker & RLC Group contracts we already have in place supporting the F-35 combat aircraft programme and legacy platforms."
"As well as enhancing our vertically integrated interior manufacture and repair capabilities, it will support our market leading two-week design and manufacture lead times and provides greater flexibility in achieving customer deadlines, including for aircraft on the ground (AOG)."
Trevor added: "This acquisition is part of an ambitious growth and business development strategy at Flitetec. We are now intent on further enhancing our capability with investment in pad and hot foil printing to meet customer demand and capitalise on growth opportunities."
Flitetec's expansion plan over the past three years has included the launch of a new service, distributing and stocking a broad range of aerospace products for both the civil and defence markets.
Flitetec, founded in 1985 and with 20 staff, is an ADS member and was among the exhibitors at this summer's Farnborough International Airshow.
It is also attending the MRO Europe conference and exhibition in London on October 18-20 on booth 2121C.
SC Screenprint was acquired for an undisclosed amount and has been brought inhouse into Flitetec.
About Flitetec:
Flitetec is a designer and manufacturer of new and repaired & overhauled aircraft interior products and a stocking distributor.
Investment in lean manufacturing and rapid prototyping techniques and tooling, enables Flitetec to offer an unrivalled two-week lead time for new products, from design through to first off finished products.  Flitetec maintains a comprehensive supply chain for standard and specialised products for fixed wing and helicopters in both defence and civil aerospace.
Featured image credited to Flitetec