Bell delivered the first Model 206 JetRanger helicopter 55 years ago, and continued building it through 2010. The stretched Model 206L LongRanger survived in production until 2017, by which time Bell's twin-bladed design had become iconic.
Replacing an icon is a tall order. Bell met the challenge with its thoroughly modern yet strangely familiar Model 505 helicopter. For operators looking to replace a JetRanger, there is a choice of quality products in today's market yet Luca Carlino, founder of Karen SA, says the toughest decision was whether to replace the JetRanger at all.
Headquartered in Lodrino, a tourist hotspot in southern Switzerland not far from Milan, Karen SA operates helicopters on business, VIP, and sightseeing missions, and provides pilot and engineer instruction. Its current fleet includes three Model 206s and an Agusta A109, plus three managed Leonardo aircraft, two AW139s and an AW169.
"It took a while to decide to upgrade because the 206 remains a great helicopter," says Carlino. "We finally made the decision because the 206 is no longer suitable for our commercial operation and since it is out of production, parts are less readily availability, increasing operating and maintenance costs. We also carefully evaluated the benefits of upgrading the fleet for training purposes. With the Bell 505 we can train our students on a modern helicopter with state-of-the-art avionics."
Following a model common within the business jet community, Karen SA operates the managed helicopters for their owners, ensuring availability as required and selling charter on the aircraft to help cover operational costs. Business and VIP customer missions generally require twin-engined aircraft so the two Bell 505 light single-engine helis being acquired by Karen SA will primarily fulfill the training role.
In this respect, says Carlino, the aircraft makes an especially fine JetRanger replacement. "Its flying characteristics are very similar, making it very safe and predictable, and its avionics will enable us to train people in a glass cockpit, reducing the additional instruction required to transition onto a more complex helicopter and making the process extremely cost effective."
The Bell 505 is also equipped with full-authority digital engine control (FADEC), optimizing engine efficiency and bringing other benefits.
"FADEC allows easier access to a turbine helicopter for pilots flying mainly for leisure," Carlino explains. "It manages the engine and reduces the risk of a hot start compared to a non-FADEC engine." (Hot starts occur when fuel is injected on start-up before sufficient cooling air is flowing around the engine's combustion chamber.)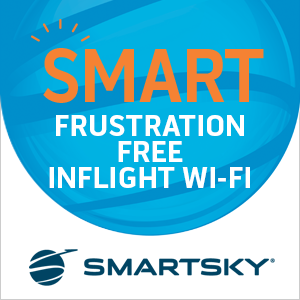 Karen SA's VIP flying may require twin-engines, but its single-engined craft still tackle demanding, mountainous terrain, including off-airfield landings. Again, Carlino says the Bell 505's advanced features make it ideal.
"For this kind of flying, where a safe forced landing in case of engine failure is difficult, the helicopter must be equipped to record events where engine limits are exceeded. These can degrade engine performance and/or cause failures and must therefore be identified as soon as possible. In addition, the manufacturer must prove engine reliability — compliance with both requirements is mandatory for mountain flying."
The Bell 505 and, perhaps, more managed helicopters, represent the short- and medium-term future for Karen SA, but might eVTOLs feature in the longer term?
Carlino has an interesting take. "You know, the helicopter has an advantage over any other means of transportation because it can reach almost any place on land. The technology used to achieve that, the question of whether it is a piloted vehicle or not, isn't so important, it is the technology needed to achieve VTOL [vertical take-off and landing] that is important. Hopefully, the technological progress through eVTOL development will contribute to the development of other greener transport devices, including helicopters."
Related Articles:
Feature image credited to Bell