STG Aerospace, leader in aerospace interior lighting, has announced it has been acquired by Heads-Up Technologies Inc (or HUT), an aerospace company, headquartered in Dallas. HUT delivers cutting edge innovations to improve the pilot and passenger experience. They are backed by JLL Partners, a well-established New York-based private equity business.
With new launches, including a world-first at AIX in June of the narrowest ever floor path marking (saf-Tglo® SSUL-X11), STG continues to innovate in its sector. The acquisition by HUT promises to enhance the offer to the industry as a whole, combining top engineering skills with agile customer service protocols, providing a powerful joint offer to the market.
STG Aerospace CEO, Grant Bennett, declared: "After two successful decades establishing STG as a world leader in aircraft cabin lighting, we are now moving to the next exciting phase of our growth."
Robert Harshaw, President and CEO, Heads Up Technologies commented: "We are thrilled to welcome the STG Aerospace team to Heads Up Technologies to leverage our collective lighting solutions to meet critical OEM and operator needs across the entire aviation market. STG Aerospace's concept-to-certification capability and extensive intellectual property are excellent complements to Heads Up Technologies' portfolio of lighting innovations."
For STG customers, the message is essentially an enhanced 'business as usual' in terms of service, innovation and delivery.
"Under the new ownership, STG will continue to operate with a high level of autonomy, building on its strong brand and highly skilled team. STG will continue to deliver exceptional value to airlines and OEMs around the world," explained STG Aerospace CEO Grant Bennett. "Designing high-quality emergency & cabin lighting systems that utilize our deep expertise and proprietary technology to create innovative solutions, is our goal. Combining the expertise and products of both Heads Up Technologies and STG Aerospace makes an exciting solution set."
Established in the UK in 1995 with the vision of making flying safer and more cost-effective, STG Aerospace is trusted by the Aerospace industry as a partner of choice for their emergency exit marking and cabin lighting systems. The company meets these demands through two core technologies, photoluminescent & electrical cabin lighting systems.
With a strong heritage in the innovative design, manufacture and certification of solutions that are line-fit for major OEMs (including Boeing, Airbus & Embraer); and are operating on over 10,000 aircraft, with some 300 airlines across the globe. Today the company is well known in the commercial aviation market for its high-performing photoluminescent floor path marketing system, saf-Tglo® and its LED cabin lighting system, liTeMood®.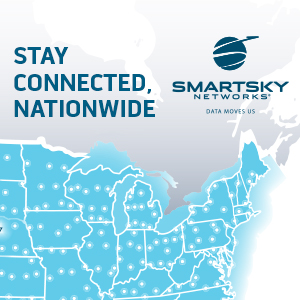 Heads Up Technologies is a technology partner to the innovators in aviation who team with their clients to achieve the vision of a better experience for both pilots and passengers. Their culture of ingenuity and a desire to say yes, is backed by decades of know-how and breakthrough achievements in interior and exterior lighting systems, cabin management systems, in-flight entertainment, and flight deck safety.
About JLL Partners (Heads Up Technology backers) 
JLL Partners is a middle market private equity firm with over three decades of experience transforming businesses in the healthcare, specialty industrials, and business services sectors. The firm is dedicated to partnering with companies that it can help build into market leaders through a combination of strategic mergers and acquisitions, organic growth initiatives, and operational enhancements. The JLL Partners team is comprised of seasoned investment professionals and operating partners who are focused on driving long-term value creation across its portfolio. Since its founding in 1988, JLL Partners has committed over $5.8 billion of equity capital across eight private equity funds, with over 55 platform investments and more than 210 add-on acquisitions.
Featured image credited to STG Aerospace