Luxembourg-based private aviation firm Luxaviation Group last month launched what it describes as "the world's first VIP helicopter management company with global reach". Charlotte Pedersen, the previous COO of Luxaviation Group, is now heading up the helicopter unit as CEO. She brings almost three decades' experience to the role, among them 17 years as a Royal Danish Air Force helicopter pilot.
With Luxaviation Helicopters gearing up to "expand worldwide via organic growth, company acquisitions and joint venture agreements with existing companies whose safety and quality standards meet the Group's requirements", Pedersen is a natural for the job, but why has Luxaviation decided to make a strategic move into rotary operations?
Luxaviation Helicopters is a complement "to the services Luxaviation Group already provides with its fleet of business jets", Pedersen tells Runway Girl Network. "Thanks to the group's size and industry reputation, we have a head start because existing business aviation clients already know the kind of service they'll receive from us.
"When it comes to cooperation with other companies, we want to be working with established, well-respected local companies across the world who can support our customers, while providing the high levels of expertise and service that the Luxaviation Group is synonymous with."
As with the bizjet operation, Luxaviation Helicopters won't own any aircraft: "It oversees the day-to-day running of clients' aircraft, including crew provision, training, maintenance coordination, charter services, sales and acquisitions," Pedersen explains. "The Luxaviation Group operates approved training organisations for fixed-wing aircraft and training will be a major part of the helicopter business. We'll be able to provide type-rating courses, upgrades, instructor ratings and specific operations-related training."
In a press release last month announcing the new unit, Pedersen boldly stated: "If a client wishes to use their helicopter in the Caribbean one week and in Bali the next, we can make that happen." It's a major claim that might require military-style airlift capability, with some degree of disassembly/reassembly of client aircraft. Doesn't the statement really mean Luxaviation Helicopters guarantees availability of an aircraft of similar capability and specification?
"We can provide both options," Pederson responds. "Cargo planes can transport helicopters and we work with logistics companies who specialise in helicopter transportation and we ensure the relevant technicians are on hand to support the assembly process as required. Alternatively, we can organise helicopters for charter at selected locations, so the choice really lies with the client."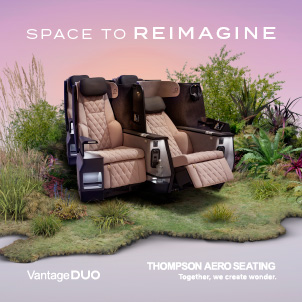 The helicopter's utility as a VIP transport over short ranges is obvious, but the real strength of rotary-wing flying lays in the machine's ability to operate in otherwise inaccessible locations – including areas denied to fixed-wing, land and even sea transport. As a travel enabler, especially operating from yachts and other vessels, the helicopter is without equal, but safely exploiting and managing this versatility poses significant operational challenges which, Pedersen says, Luxaviation Helicopters is well equipped to face.
"It's company protocol that all staff are experienced and extensively trained and when it comes to helicopter pilots, we want individuals with a wealth of flying hours behind them. So if a client wants to land away from an airfield or on their yacht, that's absolutely achievable. From spring 2017, we'll become one of the first VIP helicopter operators in Europe holding EASA approval, allowing us to operate charter flights to offshore yachts and cruise liners." Perhaps even more importantly, she says: "Alongside the CAA and other third parties, we ensure standards are not only maintained to the highest level, but also constantly improved."
Related Articles: