2019 has been milestone year for Airbus, as it marks 50 years of success for both its commercial aviation and helicopter businesses. Airbus Helicopters Inc. (AHI) invited media guests to its facilities in Columbus, Mississippi and Grand Prairie, Texas to learn about its products and operations, capped off by a special flight on the H135 light twin helicopter.
Following a safety briefing, our flight departed from the Airbus Helicopters facility at Grand Prairie Municipal Airport (GPM). Our aircraft, N135HX was completed in March of this year. The H135 passenger cabin was fully occupied with six guests, seated in two rows which faced each other. Each passenger wore a Bose headset in order to hear the pilot and communicate between each other. On the exterior, the H135 operates 6.5 decibels below the ICAO standard noise limit, meaning it can come and go while causing minimal disturbance to those on the ground.
As we cruised at 1,100 feet above ground level, the cabin had a mild, calming vibration that felt like a massage chair. Passenger legroom felt ample for a heli, roughly equivalent to that of most airlines' economy class, and overhead air conditioning vents kept us cool throughout the trip. We wore 5-point harness belts to minimize movement, but the pleasant weather kept the flight very smooth.
H135 Specifications and Capabilities
1 or 2 pilots and up to six passengers
EMS configuration fits two medics and a stretcher
160 miles per hour max speed
342 nautical mile range
6,576 pounds maximum takeoff weight
Engines — Safran Arrius 2B2plus or Pratt & Whitney Canada's 206B3
Our pilot, Chief Instructor Tim McAdams explained and demonstrated the H135's modern performance functions, including the Helionix avionics suite. Helionix was developed in-house by Airbus, designed to reduce pilot workload and increase safety by presenting the most relevant information when the pilot needs it. Its latest Step 3 upgrade includes 3D real-time terrain mapping in its Synthetic Vision System (SVS), along with an upgraded Helicopter Terrain Avoidance and Warning System (HTAWS). The avionics information is displayed on the Garmin GTN 750 touchscreen display. The displays can be mounted for one or two pilots.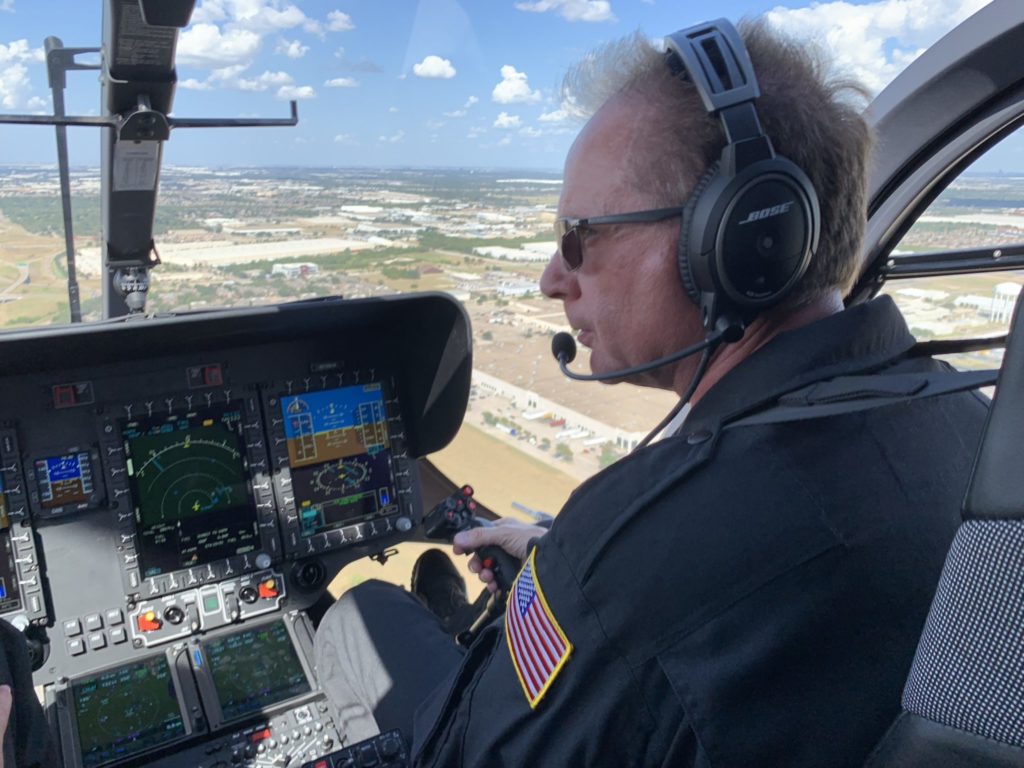 McAdams also demonstrated the H135s autopilot functions, such as hovering, target following, and ascent/descent at specified rates. Interestingly, he served as training instructor for action film star Tom Cruise in the 2018 film, 'Mission: Impossible – Fallout.' Cruise did all of his own flying for his helicopter scenes in the movie.
The highlight of our demonstration flight included aerial views of the current and future Texas Rangers baseball stadiums, and AT&T Stadium, home of the Dallas Cowboys NFL football team. AHI is very proud to have Dallas Cowboys owner Jerry Jones as a customer.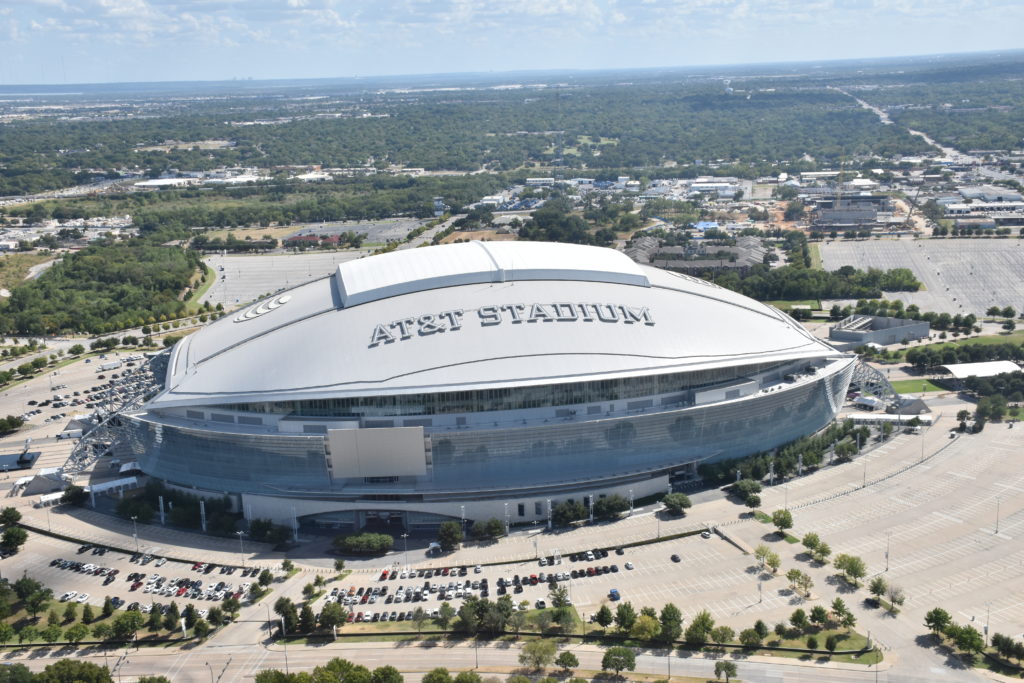 Jones purchased a H145 to shuttle him between the team's facilities, which are nearly 40 miles apart and take up to an hour and a half to commute between by car. The flight between facilities takes as little as 13 minutes. The helicopter saves the billionaire hours of valuable time by avoiding road traffic. Jones made a special fly-in appearance at AHI's 50th Anniversary customer party in Grand Prairie on 26 September.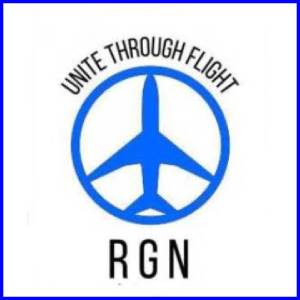 Airbus Helicopters offers customers a myriad of interior customization options, from seats and seating surfaces to décor. In addition, customers can play with the exterior look of their new rotorcraft by downloading a paint configurator app for Apple iOS or Android devices.
Apart from corporate and personal use, the H135 is used in a variety of missions worldwide, such as law enforcement, emergency medical services and tourism scenery flights.
AHI is currently working with the US Navy on a campaign to sell the H135 as an off-the-shelf training solution. Built in Columbus, Mississippi, H135s are currently being used by militaries in 12 other countries for this purpose.
Editorial disclosure: Airbus Helicopters provided all travel and hospitality accommodations for this event, however all accounts and opinions within the story belong solely to the author and RGN. 
All images are credited to the author, Paul Thompson

Related Articles: