Airbus Helicopters recently announced EASA certification of the Helionix avionics fit for its H135 light twin-engined aircraft. It marks the latest evolution in a product that emerged as the EC135 in 1996 and continues to appeal strongly to business and VIP operators.
Frederic Lemos, Airbus Helicopters head of private and business aviation, explains the benefits of Helionix to H135 operators: "It brings extended and safer operations, primarily through a large decrease in pilot workload through an intuitive multi-function LED display. This allows the pilot to spend most of his or her time performing their most important task – looking outside."
It's an important point for helicopter flying, particularly in business and VIP use, where by far the majority of operations are in VFR conditions. Lemos says the aircraft's comprehensive navigational and situation awareness tools – including ADS-B Out – and advanced data presentation mean that although a cockpit iPad holder is available, perhaps for pilots requiring additional operational data, Helionix provides a complete state-of-the-art system.
"The four-axis autopilot heritage of the H225, 175 and 155 has also brought the world's most advanced autopilot to the H135. And since we have Helionix on the H145, 160 and 175, there's a common avionics system across our helicopter family," he says.
"The displays are interchangeable between aircraft and pilots benefit from a credit for certification on one type, bringing cost savings for operators training pilots onto other aircraft in the family. We're the only helicopter manufacturer with a real family commonality in avionics."
Helionix will keep pilots happy, while the potential for cockpit commonality across a mixed fleet pleases operators, but what about passenger experience and cabin connectivity?
Lemos says the majority of H135 flights are 90 minutes at most, during which time passengers typically have minimal requirement for the level of connectivity required on a bizjet sortie.
He also makes a point that's obvious in hindsight – helicopters tend to be the lowest flying of business aircraft and passengers usually enjoy adequate connectivity through GSM. Nonetheless, a satcom fit is available.
High-quality cabin furnishing for up to five passengers is provided through the regular Corporate interior or VIP Stylence package. Customers looking for the ultimate in personal finish may opt for L'Hélicoptère par Hermès, which benefits from the luxury goods manufacturer's influence in the cabin and exterior finish.
Lemos adds: "Within the Stylence interior we can add bespoke elements to customer requirements; we also offer the possibility of installing a fully customized interior. Exterior finish is also very important – a few months ago we delivered an H135 painted to perfectly match an owner's yacht."
Exterior and interior finish help keep the H135 looking fresh in a competitive marketplace, but the aircraft has undergone a constant evolution in which Helionix is only the most recent step.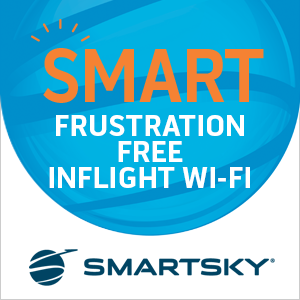 "In 2014 we changed the engines, the width of the main rotor blades and other features to increase max take-off weight," Lemos says. Today the H135 is the quietest light twin on the market, while its bearingless rotor provides a smooth, low-vibration ride.
Even a cursory inspection reveals the H135 as a capable, comfortable and efficient business transport proposition, yet Lemos claims the type's most important qualities for the majority of business and VIP customers are its reliability and easy maintenance.
"First inspection is at 500 hours or one year, then 1,000 hours or three years. With operators flying an average of 100 to 150 hours per year, it means they can take the helicopter away on their yacht for 18 months without needing anything more than regular maintenance and visual inspection. And the H135 returns 98% dispatch reliability."