HAMBURG — In a preview interview and seat unveiling prior to the Aircraft Interiors Expo this week, Recaro Aircraft Seating revealed that the successor to its wildly successful CL3710 fully featured economy class seat, the equally snappily named CL3810, has slimmed down by an additional 0.4kg per passenger more than the 1.5kg announced last year.
"That's more than 10% lighter" than the CL3710, chief executive officer Mark Hiller tells Runway Girl Network, "and the living space is 1.5 inches more at knee level".
"Many customers" have selected the seat, Hiller says. "We are talking mid- and long-range and we are talking more or less all of the regions. Hopefully we can disclose some more airlines during the show."
The only customer public at present is — somewhat awkwardly — the Qatar Airways Airbus A321neo linefit order that seems unlikely to be consummated, at least any time soon.
Nonetheless, with Recaro previously citing a 50% market share on the Airbus A350 and Boeing 787 for CL3710, it wouldn't be surprising if a successor seat were well received, especially with this new lighter seat.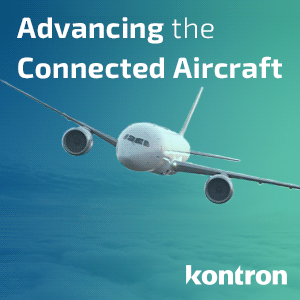 Overall, Hiller says, "it's an evolution of the 3710, I would call it even a new product. The tough task was really for such a successful product like the 3710 — which more or less put us into the market leader position — we needed to develop the right successor. And right now with all the feedback we're having and with the orders, we assume we're right on track."
The philosophy of the seat is not that of a fully composite seat, but a growing amount of composite material is contained within it.
"The weight comes more or less from further refinement of the development and especially from the usage of composite materials," Hiller says, and Recaro product experts cited the use of composite instead of metal in parts of the seat back, armrest, and seat pan.
Additional weight savings have come from bionic-inspired design within the structural seat.
The knee space, meanwhile, results from shifting the horizontal structural bars forward in the skeleton of each row of seats and redistributing the loads elsewhere within the seat structure.
Recaro was, unusually for the AIX expo, showing a front-row triple of the seats this year, primarily to show off a new screen integration in partnership with AERQ and a new pivoting inflight entertainment system arm.
Previous front-row seats have hit up against screen size restrictions with the way the seat arm pivots, and in some cases the front row seats ended up with a smaller monitor, clashing somewhat with their sale at a markup as a premium seat on many airlines. On CL3810, though, a double 'knuckle' pivot in this case allows up to a 13.3" monitor.
There was also mention on the stand of a version for A350 ten-abreast use, with an adapted armrest for this ultra-narrow configuration. And, drawing inspiration from its recently designed gaming chair, a new rather weird and wonderful — if not likely massively comfortable for longhaul — headrest was displayed to give potential airline customers some ideas. Not present, however, was the additional vertical element to the armrest displayed at the airline's Schwäbisch Hall headquarters last year.
CL3810 is at this point fully certified, and Hiller says that "we are expecting entry into service during the course of this year."
Also at the show, the seatmaker announced a partnership with Panasonic Avionics to bring an integrated IFE/seat project to market, based on the CL3810 economy class seat, but optimized for both single-aisle and twin-aisle aircraft.
"While experiencing the comforts of the CL3810 seat, travelers can simultaneously enjoy entertainment amenities such as a 4K OLED screen with High Dynamic Range (HDR) and Panasonic's award-winning Bluetooth technology, as well as 67W of USB-C power to fast-charge smart devices," says Recaro in a statement referencing Panasonic's new Astrova-branded seat-end IFE solution integrated with its seat.
Though Recaro kept the IFE/seat integration project under wraps during the pre-show preview, it later shared the following photo with media.
Related Articles:
Featured image credited to John Walton