At the very front of Air New Zealand's new Boeing 787-9 Dreamliner sits a new business class herringbone seat spanning two market segments, Business Premier and Business Premier Luxe. It's an inward-facing herringbone, where all seats point towards the aisle, with a small privacy screen for Business Premier passengers and a substantially larger door for Business Premier Luxe, the business-plus product in the front row of each business cabin.
It's called Visa, and it's from Safran Seats GB. In format, Visa is quite different to previous Safran herringbones, even previous inward-facing widebody ones like the centre seats on Virgin Atlantic's A350. 
It's a relatively lightly angled herringbone, with each seat separated from the aisle by a sculpted side console that contains the footrest of the passenger behind. A privacy window extends forwards the full length of this side console to block off the view 
Above and behind the side table is a combination unit featuring a doored storage space, headphone hook, power sockets and light control. 
To the other side of the passenger is an armrest and the table assembly, which pops out — rather like the old table on the Contour seat Air NZ is replacing, oddly enough — sideways while stowed vertically and then raises up as a single unit. 
A stowage area sized for a tablet or laptop sits beneath the table assembly, with the monitor and ottoman directly in front of the passenger.
In Business Premier Luxe, the seat remains the same behind the gangway to the aisle, but ahead of it the space opens out — not to a closet or cupboard, but to a significantly larger ottoman surface that can seat a partner for dining, with its own custom mattress to make a much larger bed in sleeping mode.
Within the Safran product line, Visa is essentially the herringbone from the multinational supplier's Safran Seats GB unit, which industry longtimers will know as the former Contour operation in Cwmbran, South Wales. Incidentally, way back in the early 2000s Contour made the seat that Air New Zealand is now replacing, initially for Virgin Atlantic and then under license to the Kiwi carrier.
Safran's other herringbones — Cirrus, Cirrus NG, Versa and Vue — come out of the old Sicma operation based in Issoudun in central France. Both were part of Zodiac Aerospace before Zodiac was bought by Safran.
Safran, in turn, created an in-house innovation project called Challenge Sapiens (sapience meaning 'wisdom' in French) focussing on the single-aisle market. The winner, Safran's Vue outward-facing herringbone, was one of three seats to find customers coming out of the project. 
Victoria Foy, chief executive officer of Safran Seats GB, tells Runway Girl Network that Visa was one of the others.
"Back in 2019, early 2019, Air New Zealand came to us with a request to work with them and to look at what options we'd got," Foy explains. "We presented the Visa product, which was in a concept form at that point to them, and they really liked it. So we agreed to move forward with that product. Since that time — which is something I'm really proud of, actually — the teams have just worked so well, to adapt that Visa platform, the Visa product, to the needs of Air New Zealand."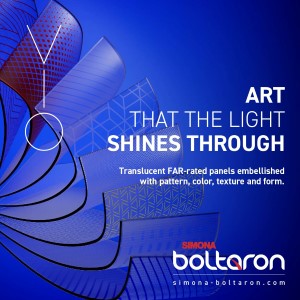 Foy confirms that, while Air New Zealand is Visa's launch customer, it is not an exclusive product to the airline. She notes that the 787 is the launch aircraft platform for Visa, and that there is "no other platform it is launching with right now".
Most seats on the 787 will have read-across to larger airframes such as the A350 or 777, but there is always a question about whether the slightly narrower A330's fuselage is suitable for any new product.
"We haven't assessed today its applicability for the A330," Foy tells RGN. "That's not to say it couldn't, but it's not been a point of attention for us at this stage."
Visa is presently in the pre-certification phase of development, with a targeted launch date of 2024, a date guided by the Air New Zealand timescale for this new 787-9 cabin.
Related Articles:
Featured image credited to Air New Zealand