Could Air New Zealand's much ballyhooed Economy Skynest concept finally bring a viable stacked berth design to economy class? Good sleep on a long-haul flight would be a dream come true for many budget-conscious flyers, but the certification and merchandising challenges must be considered.
Any bed-on-board option for economy needs to address safety requirements for turbulence, including providing a sturdy structure, adequate safety restraints for passengers who are resting, and visibility for crew to assist as needed. Commercially, an upgrade option would need to be offered at booking, and the product would have to be priced in keeping with its availability and desirability, without discouraging bookings in the always more profitable premium cabin.
It's a tricky Goldilocks scenario. Make it too cheap and it cheapens the premium class offering and is overbooked, meaning it's rarely available. Make it too expensive, and it becomes a pointless space and weight burden.
But if any airline is able to deliver horizontal sleep for economy, Air New Zealand is surely among the most qualified to do so. After all, this is the airline that developed and delivered the Economy Skycouch, expanding the footprint of the humble seat triple to accommodate better sleep and family-style cuddling.
Skynest is different from the Skycouch, of course, in form, fit and function. It is targeted more at single passengers, while the Skycouch has proven popular with families.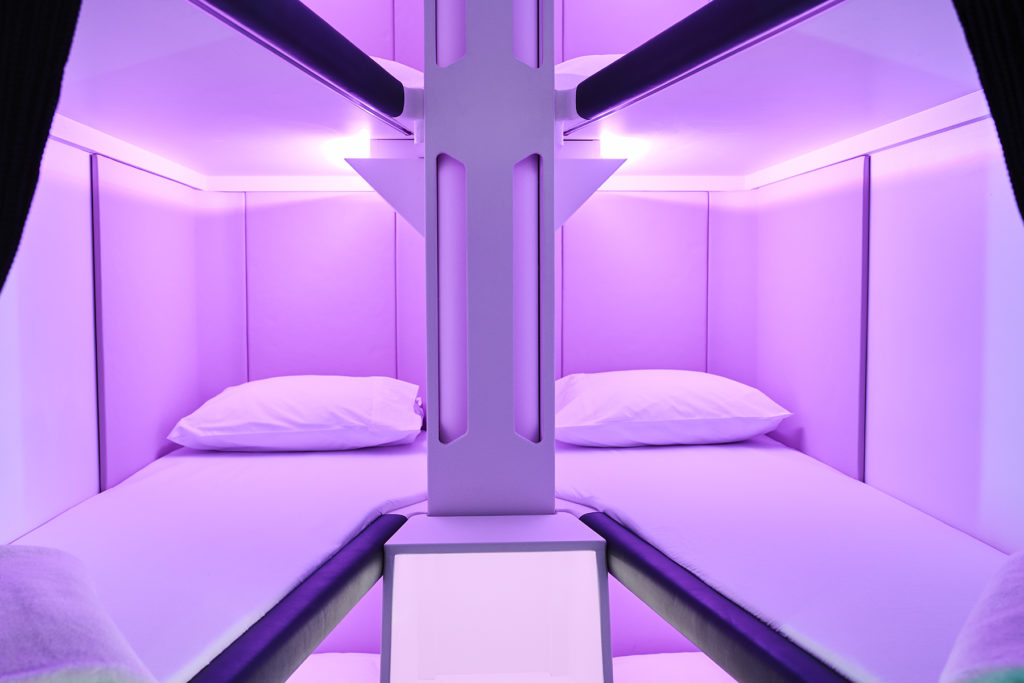 Skynest would offer six bunk beds in a capsule monument, with each bed measuring in excess of 58cm (22.8 inches) at the shoulders and 200cm in length. Amenities would include a full-size pillow, sheets and blanket; plus privacy curtains, lighting designed to encourage sleep, and a set of earplugs.
Air New Zealand is also exploring other features including a separate reading light, personal device USB power outlet and a dedicated ventilation outlet.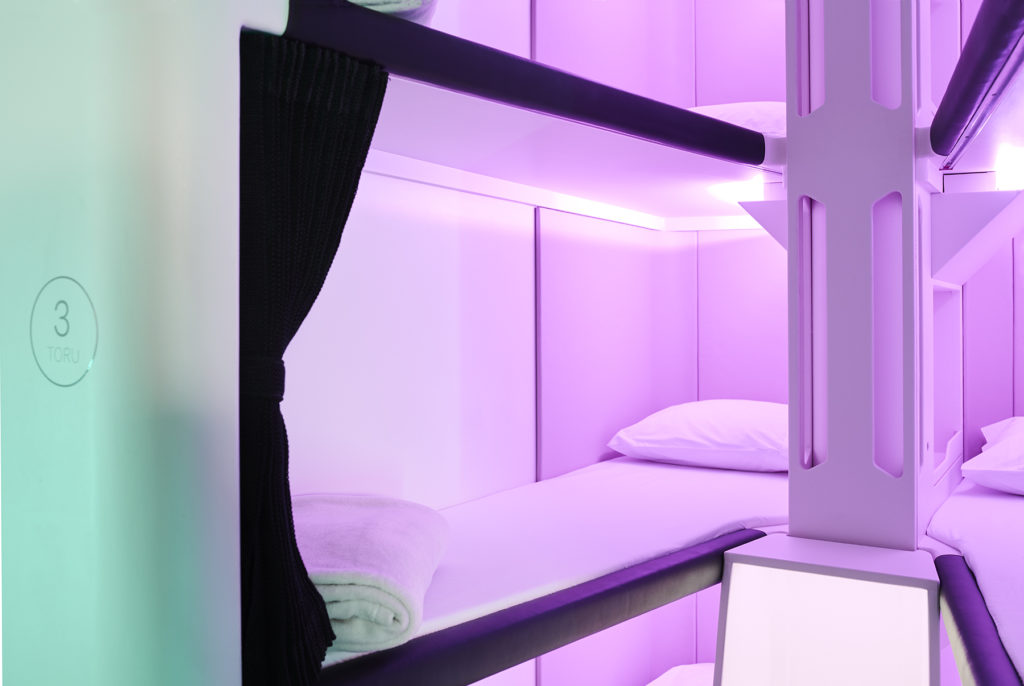 The concept, which stems from three years of research and development at Air New Zealand's Hangar 22 innovation center in Auckland, was designed based on input from more than 200 customers as well as cabin crew and key development partners. It would address the rest needs of passengers on longer flights, such as the upcoming Auckland-New York service which could be up to 17 hours and 40 minutes one-way.
"We have a tremendous amount of development work underway looking at product innovations we can bring across all cabins of the aircraft," said Air New Zealand chief marketing and customer officer Mike Tod. "A clear pain point for economy travelers on long-haul flights is the inability to stretch out. The development of the Skynest is a direct response to that challenge."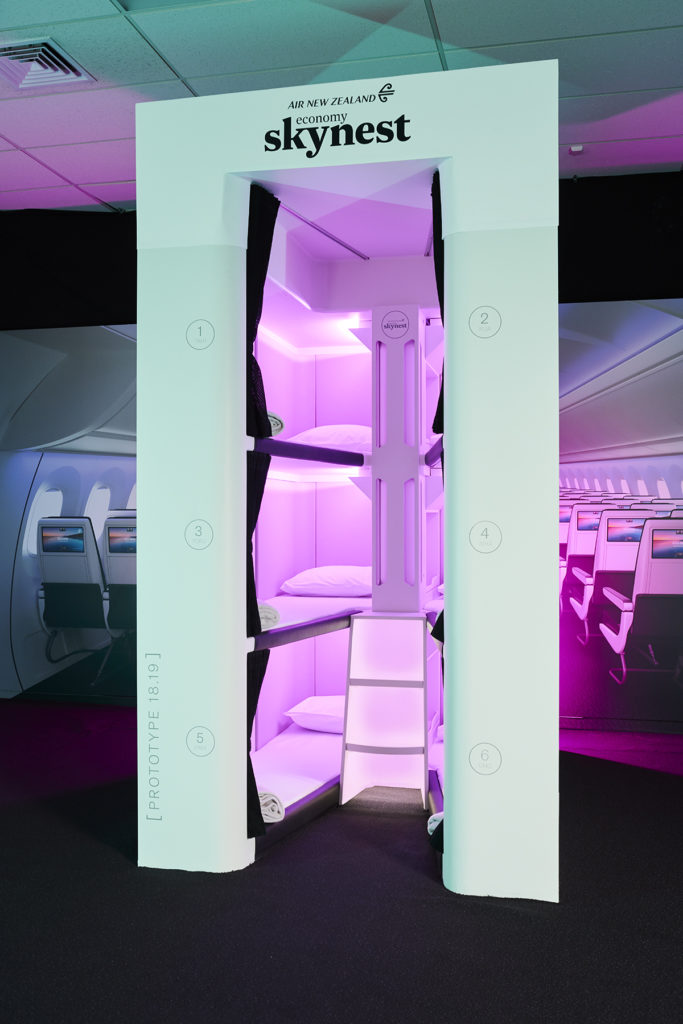 Air New Zealand general manager of customer experience Nikki Goodman addressed the product merchandising challenge, saying: "We see a future flying experience where an economy-class customer on long-haul flights would be able to book the Economy Skynest in addition to their economy seat, get some quality rest and arrive at their destination ready to go."
Runway Girl Network asked whether this would be booked on an hourly basis – allowing more customers to use the six berths – or on a flight-long basis, but has not yet received a confirmation.
From a certification standpoint, the Economy Skynest proposal, for which the airline has already filed a patent and trademark, is best viewed as the commercial evolution of a crew rest area. In structure and function it is similar, with six full-length fully-flat sleep pods. Using this argument as a baseline might also assist the certification process.
Air New Zealand head of aircraft programs Kerry Reeves said of these issues, "The engineering challenges of the Skynest were quite large. The idea itself is not unique and is used in many forms of transport around the world. However, to install and put it on an aircraft and operationalize it and commercialize it is extremely difficult and challenging. The engineering, the certification, and the technical requirements by the regulators and operational requirements were extremely tough and challenging to overcome. We're still working through those in order to refine those, to optimize them."
However, Reeves believes the airline's 'can do' attitude will get the Economy Skynest done too. "We're not afraid of being bold and trying new things. The question is never 'can we do this' but instead 'is it right to do this for our customers?' And, if so, 'how will we do this?' Our ability to take a good idea, to execute and deliver an innovation that works in our environment, our market and for our people and customers gives us an edge…
"It was a prize worth chasing and one that we think has the potential to be a game changer for economy class travelers on all airlines around the world."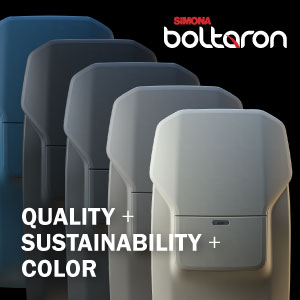 There's more than one way for Air New Zealand to profit from this concept. Goodman also suggested that the airline could turn the Skynest proposal into an IP asset, just as the airline has done with the Skycouch which was licensed to China Airlines.
"We're sure this innovation is going to be a game changer for the industry and bring significant improvements to long-haul flying. We expect other airlines will want to explore licensing the Economy Skynest from us just as they have with the Economy Skycouch," she said. And, of course the notion is already paying off in earned advertising from all the attention this story is getting.
But will it fly? For now, it's only a prototype. And Air New Zealand will face the same questions as those posed by RGN after viewing Dutch firm ADSE's stacked bunk bed concept. Are these solutions viable for all passengers, including those with reduced mobility?
Air New Zealand plans to make a final decision on the Skynest next year, after assessing its inaugural year of Auckland-New York operations. But it certainly seems that Air New Zealand has thought this through, and the carrier has the capability to deliver. If so, New York-New Zealand might be the first route to enjoy berths on board in the new millennium.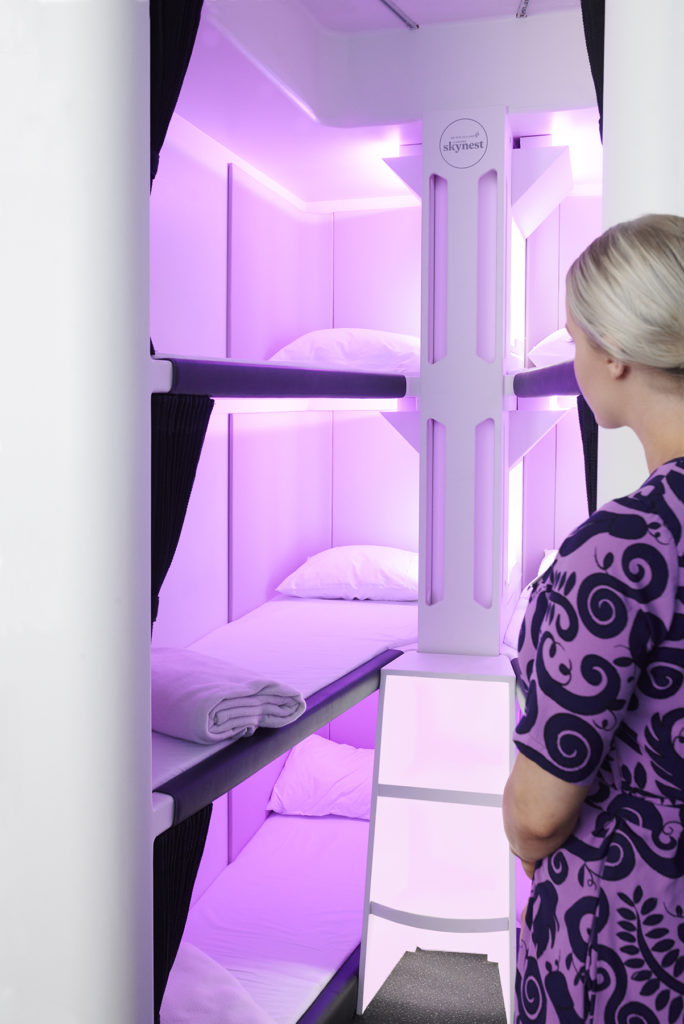 All images credited to Air New Zealand
Related Articles: