It's a major launch year for lighting solutions experts STG Aerospace at this year's AIX, with innovations across both their core technologies, photoluminescent and electrical. These include the world's narrowest and lightest emergency floor path marking, which is a must-see for all passenger experience and cabin design teams.
There are three important reasons to take in the STG Aerospace stand 5A17 at this year's event:
World's narrowest and lightest Emergency Floor Path Marking to be unveiled – the brand new saf-Tglo® SSUL-X11 emergency floor path marking system extends the existing SSUL-X range to its narrowest width yet – 11mm. The previous narrowest width being 18mm. This narrower option really does make a significant difference to cabin aesthetics, and blends into the cabin design, whilst maintaining all passenger safety requirements. It is EASA approved. You need to see it to believe how narrow this is.
Universal Lighting: Drawing on STG Aerospace's extensive experience of upgrading cabin lighting to Airbus and Boeing aircraft, STG is launching a new platform-agnostic Universal Lighting capability at AIX. Leveraging STG's unique dynamic technology, airlines can offer a more personalised experience to passengers with a full integration of the latest databus standards. The system brings the widebody experience to narrowbody long-haul operations.
Business Jets Emergency Exit System: Another new development, this time a new emergency exit system package for business jet and small fixed wing aircraft (CS23). Previously for these aircraft, there has been little choice in how to meet the regulated requirements for passenger Emergency Exit Systems.  And such systems have given little consideration to their impact on cabin aesthetics, where appearance for VIP and custom interiors is critical.
The new STG emergency exit system provides a better way. saf-Tglo® provides full customisation options to make your interiors unique.
Using STG PatternMatch® technology, you can match the daytime colour and pattern of the wall or floor, be it signage or floor path marking. Matching wood, leather or flooring vinyls and carpet. Your safety guidance system is then hidden until needed, while maintaining all passenger safety and product durability requirements. Not only that, but it's also:
self-illuminating. No wiring, batteries or power consumption required.
has automatic activation. No switch needed, just illuminates when needed. Suitable for a range of applications, including progression signs, CS23 Exit Locators, operation instruction placards and window exit markers.
available in STG's unique blue glow. saf-Tglo® has been designed to complement the aesthetics of cabin designs and is available in both green glow or patented blue glow option.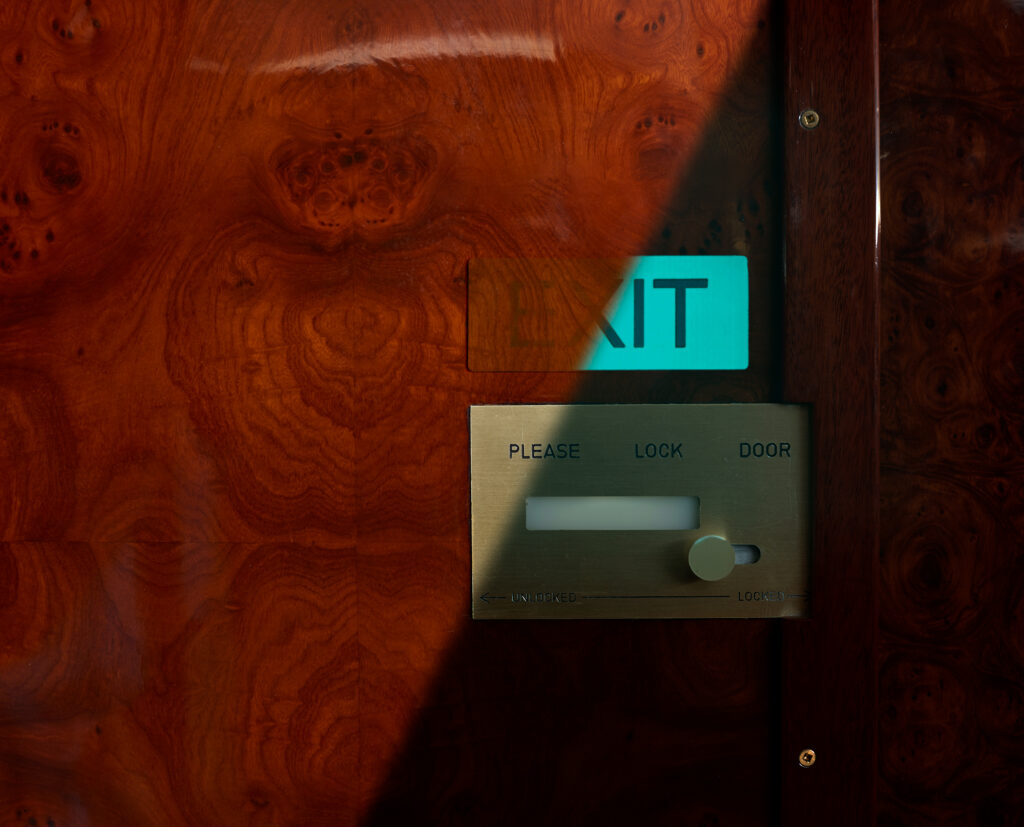 This EASA approved system is available to view at the stand. Experience the full customisation options within this range to make your interiors unique.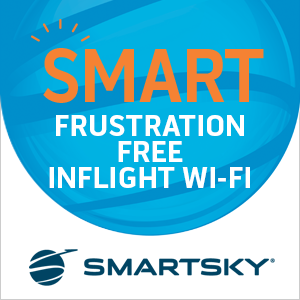 Grant Bennett, Chief Executive Officer at STG comments, 'In what will be the first face to face event in three years, we're delighted to be launching three exciting innovations at this year's AIX. I'm so looking forward to re-connecting with our customers and bring to market these brilliant developments from the STG team. This year's stand really is a must-see to experience these innovations for yourself.'
About STG Aerospace  
Established in 1995, STG Aerospace is a specialist in aircraft cabin lighting technologies. Its products are operated on over 10,000 aircraft worldwide, representing one third of the world's passenger fleet.
The company's product range includes:
saf-Tglo®, the pioneering and market-leading photoluminescent emergency floor path system
saf-Tglo Signage®, the leading brand of photoluminescent emergency exit and informational signage, developed for commercial and military fixed-wing and rotary aircraft
liTeMood®, an LED lighting range designed specifically to retrofit commercial aircraft cabins, including a plug-and-play, programmable, mood lighting system, together with ancillary cabin lighting products.
STG Aerospace has won the Queen's Award for Enterprise and Innovation four times, along with 10 years of consecutive Boeing Best Performance Excellence Supplier Awards and is the only UK based member of the Boeing Premier Bidder Supplier Programme.
All images credited to STG Aerospace