A number of ultraviolet light-based disinfection systems in the UVC wavelength range gained traction in aviation during the coronavirus pandemic, as operators sought to neutralize microorganisms in cabins and cockpits with the type of technology that is used in healthcare settings.
From Dimer's GermFalcon (distributed by Honeywell) and Aero HygenX's Ray autonomous robot (distributed by Lufthansa Technik and others) to Boeing's ultraviolet wand and Diehl Aviation's Portable Clean Light for lavatories (pictured below), these solutions can be used to bathe surfaces in strong germicidal UVC light after passengers have deplaned as not to create a hazard for occupants. For Honeywell's UV Cabin System and Boeing's wand, crew operating the equipment wear PPE to protect themselves from UVC exposure.
But ultraviolet light applications are also being pursued or explored as a means of disinfection when aircraft are occupied and flying. Diehl, for instance, is employing UVC technology for water purification onboard — an idea it first revealed in 2019. And Collins Aerospace last year unveiled its Lilac-UV sanitizing light system as part of a licensing agreement with Boeing.
Emitting a slight violet germicidal light in the safer 222 nm part of the UVC range (also known as Far-UVC), Lilac-UV can be installed in aircraft lavatories, galleys, flight decks, cargo bays, passenger service units (PSUs) or at other points where cabin lights exist, according to Colins.
A variety of other interiors specialists are also keeping a close eye on this space, as the notion of adding UV light disinfection to an already-established portfolio may make sense. And new entrants are entering the fray.
Spectrum Networks, for example, is touting Far-UVC technology that, said founder and CTO Alex King, is "an ideal aircraft solution, given its ability to be used in occupied spaces. Passengers will benefit from the continuous sanitization of both air and surfaces in-flight. Our philosophy is to make the installation as simple as possible, so we are creating drop-in replacement solutions to existing lights, to minimize aircraft integration efforts and downtimes."
So how is Spectrum Networks differentiating itself from, say, the Collins/Boeing solution?
"Our biggest differentiator is one that revolves around our philosophy, which is to use cutting edge technology to create custom, simple to install, drop-in replacement fixtures that minimize aircraft integration efforts and downtime," King told Runway Girl Network. "Our founders are longtime aerospace industry professionals with a long history of installing cabin management, lighting, and inflight entertainment equipment in private aviation. So we're very familiar with the all important design considerations to ensure a simple successful integration."
He continued:
Far-UVC emitter manufacturers have been working diligently to get Far-UVC technology into consumer level products to help protect commercial spaces, offices, schools, etc… so existing solutions are rather large and bulky.

What we've done is strategically aligned ourselves with one of the most well known Far-UVC emitter manufacturers to create a custom solution, specially designed for aviation, to allow us to install in some of the smallest locations… like existing PSU read lights for example.

Imagine if you could just drop in a Far-UVC enabled PSU read light and instantly add the ability to continuously sanitize the air and surfaces around you, with almost no modification? That's our goal.
One issue that will need to be addressed is the variability of the different regulations governing UV exposure across the world. "We don't have a universal standard to comply with," a prominent cabin lighting specialist recently told Runway Girl Network. As such, the practice of exposing passengers to a UV spectrum light needs to be approved by different agencies in different countries.
"To me this is the main barrier to putting UVC into the passenger area of the aircraft," he said.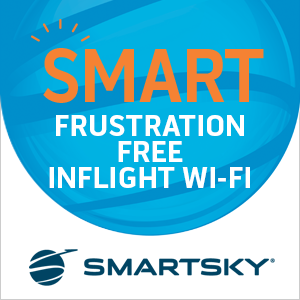 King agreed that there is no real governing body for UV exposure across the world.  "[H]owever the American Conference of Governmental Industrial Hygienists (ACGIH) has for quite some time established Threshold Limit Values (TLVs) as guidelines that almost all industries throughout the world have adopted for guidance and compliance. In addition, the FAA is aware of 222nm Far-UVC technology and has published additional guidance for companies like ours whose intent is to certify airworthy Far-UVC products moving forward."
He pointed to recent studies that long term continuous exposure to Far-UVC (30,000 hours) is the equivalent of 10 mins of sunshine in terms of potential skin damage. "I believe educating the public on the capabilities and enormous benefits of 222nm Far-UVC technology is key to overcoming the stigmas associated with the hazardous UV technologies used to date," added the Spectrum Networks CTO.
The costs and challenges associated with deployment might prove a niggling issue for airlines that suffered crushing financial difficulties during the COVID-19 crisis. Our aircraft lighting specialist suggested that Far-UVC disinfection will most likely debut on business aircraft, a sector of civil aviation that enjoyed strong traffic amid the pandemic as passengers sought to avoid large crowds, and where there is often a greater willingness to invest in new technologies.
But what if Far-UVC disinfection could be coupled with LiFi; would this sweeten the proposition? Tossing its hat into a LiFi ring that already includes concepts from Astronics, Latécoère and Signify, Spectrum Networks said it is developing a Far-UVC sanitization capability which can be standalone or incorporated in the same LiFi-enabled light fixture which utilizes light to transmit high-speed data.
"The capabilities of our solutions include: high quality laser based lighting, ultra high-speed connectivity, and 222nm Far-UVC sanitization, of which none are mutually exclusive.  So for example, if a principal was interested in ultra high-speed LiFi connectivity, but not interested in sanitization, no problem. Each capability and/or function can be delivered standalone," explained King in reference to the firm's concept for business aviation.
Regarding its light products, Spectrum Networks has strategically aligned itself with Kyocera SLD Laser along with the inventor of LiFi, Prof Harald Haas, to develop a custom LiFi solution specifically designed for aviation, he added.
Related Articles:
Featured image credited to Collins Aerospace