Honeywell has long been known in aerospace as a major aircraft avionics provider and parts manufacturer. And its antennas support Inmarsat GX broadband inflight connectivity. But the firm has taken a more passenger-forward approach of late, offering safety packs for travelers and crew amid the COVID-19 crisis; and launching an informal study of post-pandemic passenger preferences. Now Honeywell is offering ultraviolet cabin cleaning to airlines, through a partnership with Dimer LLC, giving the firm an even greater cabin presence. So, what's the driver behind Honeywell Aerospace's #PaxEx push?
"Connecting people through travel is the lubricant for the entire world economy, and Honeywell is pivoting to provide the technologies needed to get people flying again," a company spokesman tells Runway Girl Network.
"Businesses within Honeywell are quickly coming together to provide products for the travel experience, primarily the airport and the aircraft. We believe that travel isn't going away, it's just slowed down. We need to make aircraft cleaner so that passengers are more comfortable boarding flights again."
The company confirms to RGN that it is eyeing creative partnerships to enhance the passenger experience, as the aviation industry seeks to recover from the COVID-19 crisis.
We're always evaluating ways to improve air travel, and that includes working with partners. The travel industry is in unprecedented territory right now, and we're doing our part to help people feel comfortable flying again.

Our new partnership with Dimer is a great example of that, as we believe the technology in the Honeywell UV Cabin System is exactly what airlines are looking for to help put travelers at ease.
As part of its strategic partnership with Dimer, Honeywell now holds a worldwide, exclusive license to produce, advertise and sell the portable UV technology previously known as "GermFalcon" within the aerospace industry. Renamed the Honeywell UV Cabin System, the device – a 2017 Crystal Cabin Award finalist – bathes an aircraft cabin in ultraviolet-c (UVC) light, a practice used in hospitals, microbiology labs, and other applications.
When properly applied to aircraft cabin surfaces, says Honeywell, UVC light significantly reduces certain viruses, including SARS CoV and MERS CoV, as well as bacteria. The process takes "less than 10 minutes for just a few dollars per flight for midsize to large airline fleets". Pictured at top, the system is roughly the size of an aircraft beverage cart. Its UVC light arms extend over the top of seats and sweep the cabin to treat aircraft surfaces.
"Working with Honeywell puts this technology in the hands of a worldwide aerospace leader that can quickly deliver to airlines and other aircraft operators," notes Dimer LLC co-founder and president Elliot Kreitenberg in a statement. "As the travel industry begins to recover, we know hospital-grade technology will ease passenger concerns, and that's what we're providing with this system."
Honeywell's own informal study into post-pandemic passenger preferences found that cleanliness validation via technology is the most important way to provide confidence in seating-area-related cleanliness.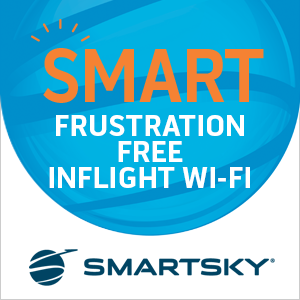 One concern about UVC cabin disinfection is whether or not frequent use will cause aircraft interiors to degrade. That's why, when the research and development teams at thermoplastics specialist SIMONA Boltaron came up with a new material formulation for 2D and 3D thermoformed aircraft seats, they tested it with the GermFalcon to understand its performance after long-term UVC exposure. The so-called Boltaron 9815N material samples were exposed to doses equal to up to six years of UVC exposure. But the test samples showed no visible changes to color, bending and impact resistance.
For its part, Honeywell says it is now accepting orders for the Honeywell UV Cabin System with the first shipments coming in July. It is in discussions "with multiple airlines and service providers". But the company is also working on a range of solutions to help make passengers more comfortable about flying, says Honeywell Aerospace president and CEO Mike Madsen. So we'll keep our eyes peeled as Honeywell seeks to gain an even greater presence in #PaxEx.
Related Articles: