A visit to Signify's Innovation Day in Eindhoven, timed during the city's Glow Festival, helped to shed more light on the purpose of its partnership with Latécoère and South Korean aerospace and defense specialist Huneed Technologies for lifi technology.
While the promise of high-speed individual connections on board, facilitated by high capacity, low-latency infrared data transmissions is titillating, the benefits of lifi for aviation go beyond giving passengers better Internet connectivity. That's because the parties involved are developing this technology as a core communications and IoT infrastructure that will support a fully interconnected wireless world.
Signify has committed itself fully to what it calls 'Trulifi' programs in hospitality, transport and consumer applications with the expectation that very soon fiber optics and light beams will carry a greater burden of data transfers, be it for private or open networks. Access to the Internet is one element of that network, but not the whole of it. With a greater share of data exchange switched to light beams, the aircraft itself is expected to be lighter and quieter. That is, at least, the main point that Latécoère senior vice president innovation and R&T group Serge Berenger sought to emphasize in Eindhoven.
"We're providing infrastructure," he said. "We have to face the big issue of aerospace which is weight. Lifi brings a lot of value around weight but also in stability, low latency in communication, and in providing a secure natural communication between passenger and aircraft infrastructure. When you look at an A350, there are four tons of weight, and two tons [of that] are the cables, and [the materials] to avoid radio frequency and electromagnetic interference. When you move to lifi, you use fiber optics. You remove this concern of electronic interference on the aircraft, and reduce the weight of the cable."
While Beringer believes that future aircraft will take advantage of this technology from the development phase, he told Runway Girl Network that the level of weight reduction on existing aircraft "would be the choice of the airline" based on how airlines choose to configure lifi-enabled inflight entertainment (IFE). "In order to save weight you would need to remove this wiring," he said of embedded IFE systems.
That's the big pitch. The low-latency, high speeds and capacity that lifi technology could deliver (150Mbps of dedicated capacity speed, with less than 10 milliseconds of latency) might bring IFE content to embedded screens, passenger electronic devices, or even to virtual reality headsets on the aircraft while doing away with the burden of boxes, cables and the shielding materials that protect the aircraft from radio frequency interference from multiple sources.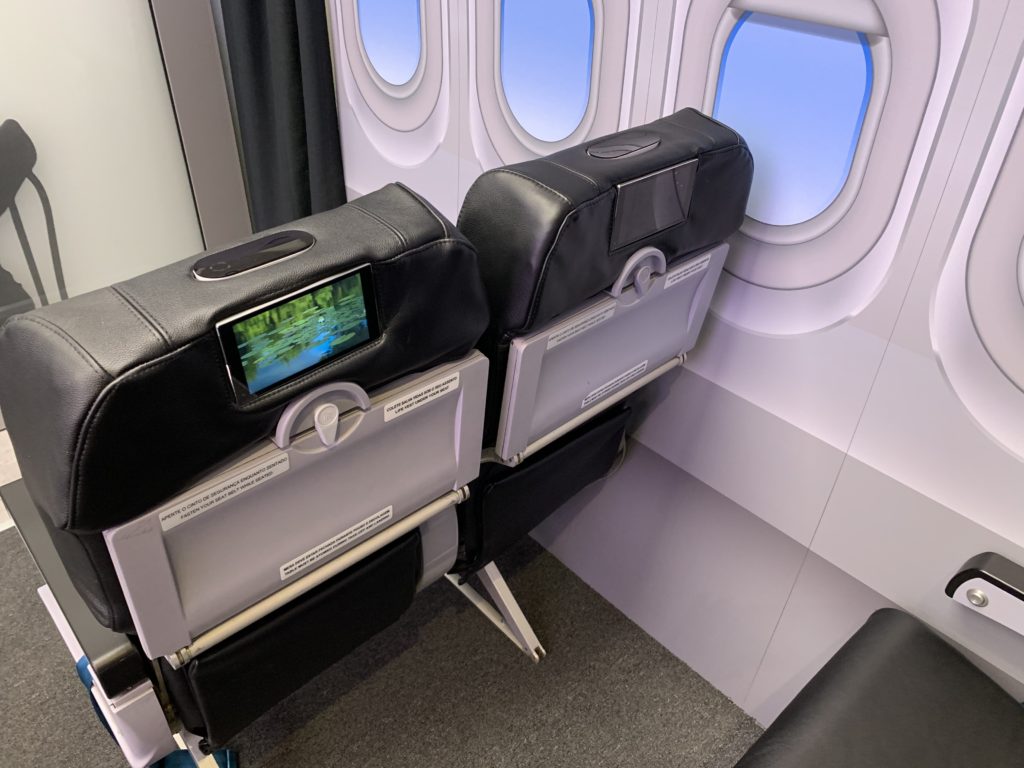 As we look forward to the development of interconnected "smart" aircraft, an infrastructure that would allow aircraft cabin components to communicate and self-report – without relying on radio frequency – could be advantageous. For example, lifi has sufficient capacity to support equipment health and maintenance reporting applications seamlessly and silently while delivering high-data burden entertainment to passengers – from films to games and even immersive VR city tours.
"The infrastructure is able to handle anything," Berenger told RGN, but the limit for inflight connectivity is beyond the scope of the lifi system. "The communication of the aircraft to the rest of the world is going through satellite. The bottleneck will still remain the satellite. To cope with this, you will need to reinvent the way the data is processed on board … using local data [providing] a seamless experience for the passenger, and using this dedicated infrastructure."
There could also be an advantage for aircraft maintenance. With fewer potential points of failure in fewer parts, wires and connectors, airlines would not only save weight but also reduce incidents of repairs or service disruptions. And installation of new equipment should be easier, faster, and ultimately cheaper, Berenger argued.
There is still a lot of work ahead before we get to that point.
Your author looked at the hardware on display at Signify's facility, though these are only prototype devices. One of the challenges of the development process will involve certifying seat-back light receivers that are less prone to damage from passenger bags falling on headrests. There are also implications to cabin refurbishment. The lifi beam is susceptible to interruption through misalignment. Since the infrared beam is transmitted from a fixed overhead location, changing seat pitch could throw the whole thing off.
Berenger acknowledged the team experienced some hiccups during a recent trial of the lifi system (with hardware components developed by France's Oledcomm) on an Air France flight between Toulouse and Paris. This test flight, coordinated with Ubisoft, aimed to show how lifi could improve inflight gaming, but a misalignment of the light transmitters and receivers resulted in some service interruptions. Berenger sees this testing hurdle in a positive light, as it provided valuable data that will support the ongoing process of hardware refinement.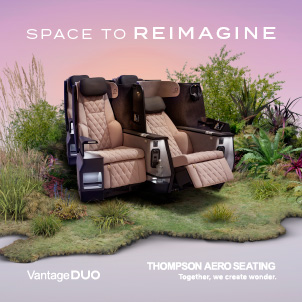 That is part of the advantage of Latécoère working with Signify. The company is fully committed to ubiquitous lifi as an integral part of a new interconnected age. "We're on the verge of a new era of connectivity," Signify chief innovation officer Olivia Qiu said during her presentation at the Innovation Day. "Imagine having reliable, secure and fast connectivity, wherever there is light. That is the promise of 'Trulifi'. The ability to provide people with the same high-quality and secure connectivity experience whether they're aboard a bus, train, airplane or on the ground."
There is a pay-off for that vision, according to Khalid Aziz, senior vice president head of global ventures, at Signify. "Even today there is a small adoption but making it a commoditized solution, there could be anything from $5-7 billion in lifi." However, Aziz would not hazard a guess, when asked, what the aviation share of that market might be.
Whatever that market might ultimately be, the three partners – Signify, Latécoère, and Huneed – are positioning themselves to challenge other industry players who are making headway in this lighter, brighter, quieter space.
Related Articles: