As airlines look to enhance disinfection onboard without the repeated use of harsh chemicals, ultraviolet light is having a serious moment in industry. Systems that emit slight violet germicidal light can be installed in lavatories, galleys, flight decks, cargo bays, and passenger service units (PSUs), while portable devices that emit intense UVC light can sweep though cabins and cockpits to sanitize seats and other surfaces.
While major players including Boeing, Collins Aerospace, Diehl Aviation and Honeywell have dominated the headlines about ultraviolet lighting systems for aviation applications, a new name has emerged – Aero HygenX, which produces a line of autonomous UVC disinfecting robots called RAY.
RAY can be optimized for various aircraft types – from turboprops to widebodies – and comes equipped with "HygenX Stream", a customizable software that records and transmits usage data wirelessly to the cloud, providing system health monitoring and status updates to the operator.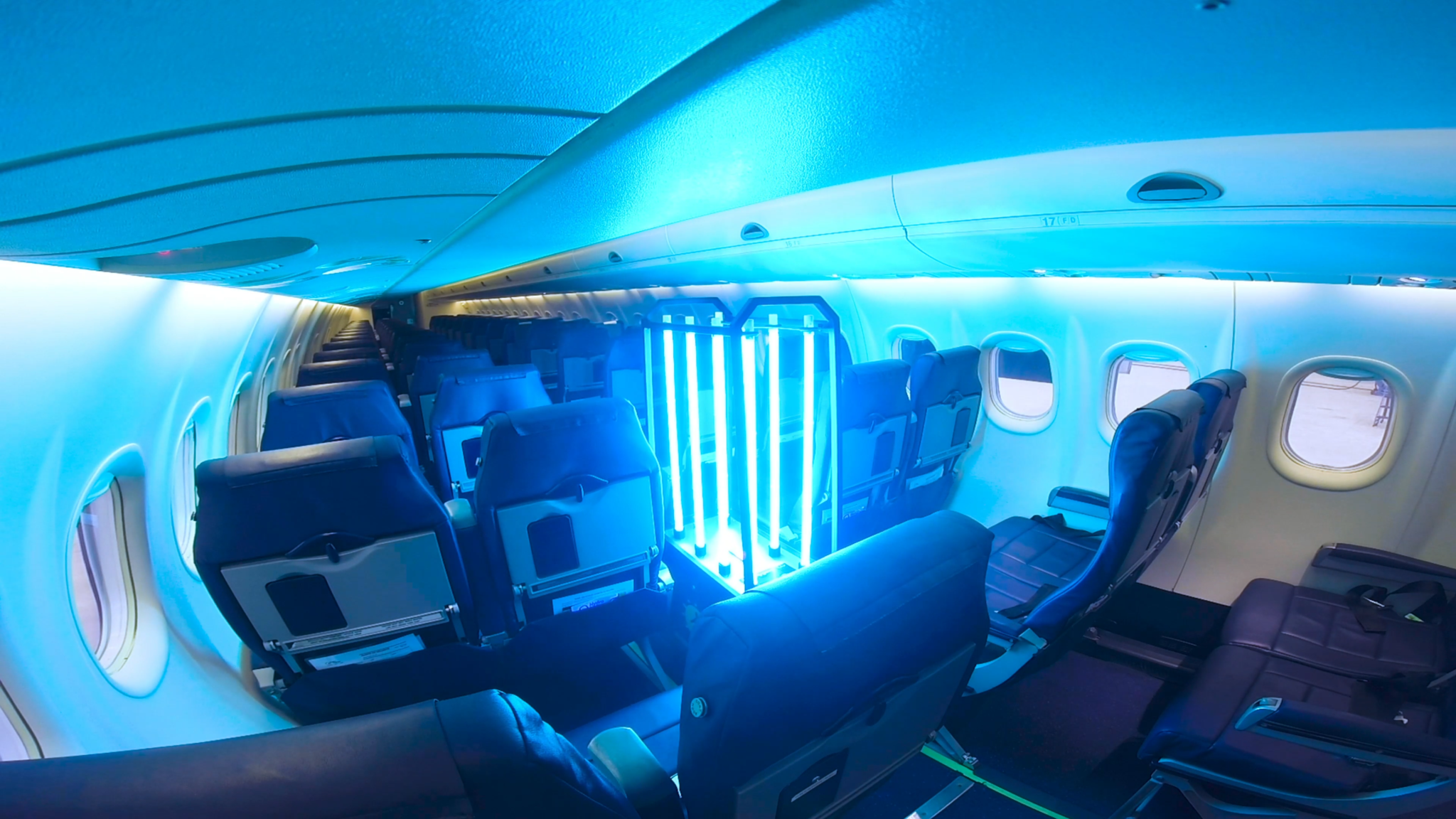 A Canadian technology company, Aero HygenX first came on our radar in late October, when executives from Ethiopian Airlines Group and Aero HygenX signed a memorandum of understanding outlining a plan for both the fleet-wide deployment and regional marketing of RAY.
"Aero HygenX has developed a phenomenal technology that enhances biosafety onboard – in accordance with our 'Safety First' policy – and will help Ethiopian attract more customers for a speedy recovery from the pandemic," Tewolde GebreMariam, Group CEO of Ethiopian Airlines, said at the time.
Now Lufthansa Technik has become a non-exclusive global distribution partner for the RAY product line, acting as a sales liaison to airlines, ground handling companies, MRO facilities and service shops that would like to procure the RAY disinfecting robots.
"With more than 800 customers and approximately 4,500 aircraft under exclusive contract, Lufthansa Technik's outstanding reputation and presence in 32 countries means it is uniquely positioned to help Aero HygenX penetrate new markets, bringing effective, chemical-free disinfection to more aircraft in more places," said the MRO giant in a statement.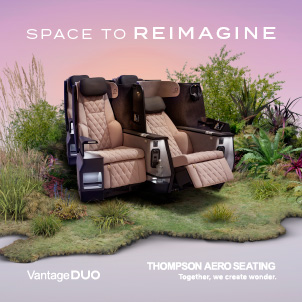 So, what is RAY, and how does it differ from, say, the Dimer LLC 'GermFalcon' portable UVC technology being exclusively produced and sold by Honeywell as the Honeywell UV Cabin System?
Both systems bathe an aircraft cabin in UVC light, which can destroy the DNA structure of bacteria and viruses and is used in hospitals, microbiology labs, and other facilities. But whilst the crew-operated Honeywell UV Cabin System has extendable arms that stretch over seats, RAY does not.
Rather, RAY is marketed as providing 360° coverage. And it does not require a crew member to move it through the cabin (whilst wearing PPE to protect themselves from UVC exposure).
By taking out the human factor, the autonomous robot provides a consistent and repeatable solution, says a spokeswoman for Aero HygenX.
Honeywell's latest, lightweight UV Cabin System and Aero HygenX's RAY each boast speed-of-use; the former is billed as capable of treating a single-aisle mid-size cabin in less than ten minutes, while the latter markets itself as the "fastest disinfection in the industry" hence enabling operators "to disinfect every turn".
RAY's use is not restricted to aircraft cabins. "[It] an be used to disinfect crew rooms, jet bridges," noted the spokeswoman, adding that no configuration changes are required for such deployments.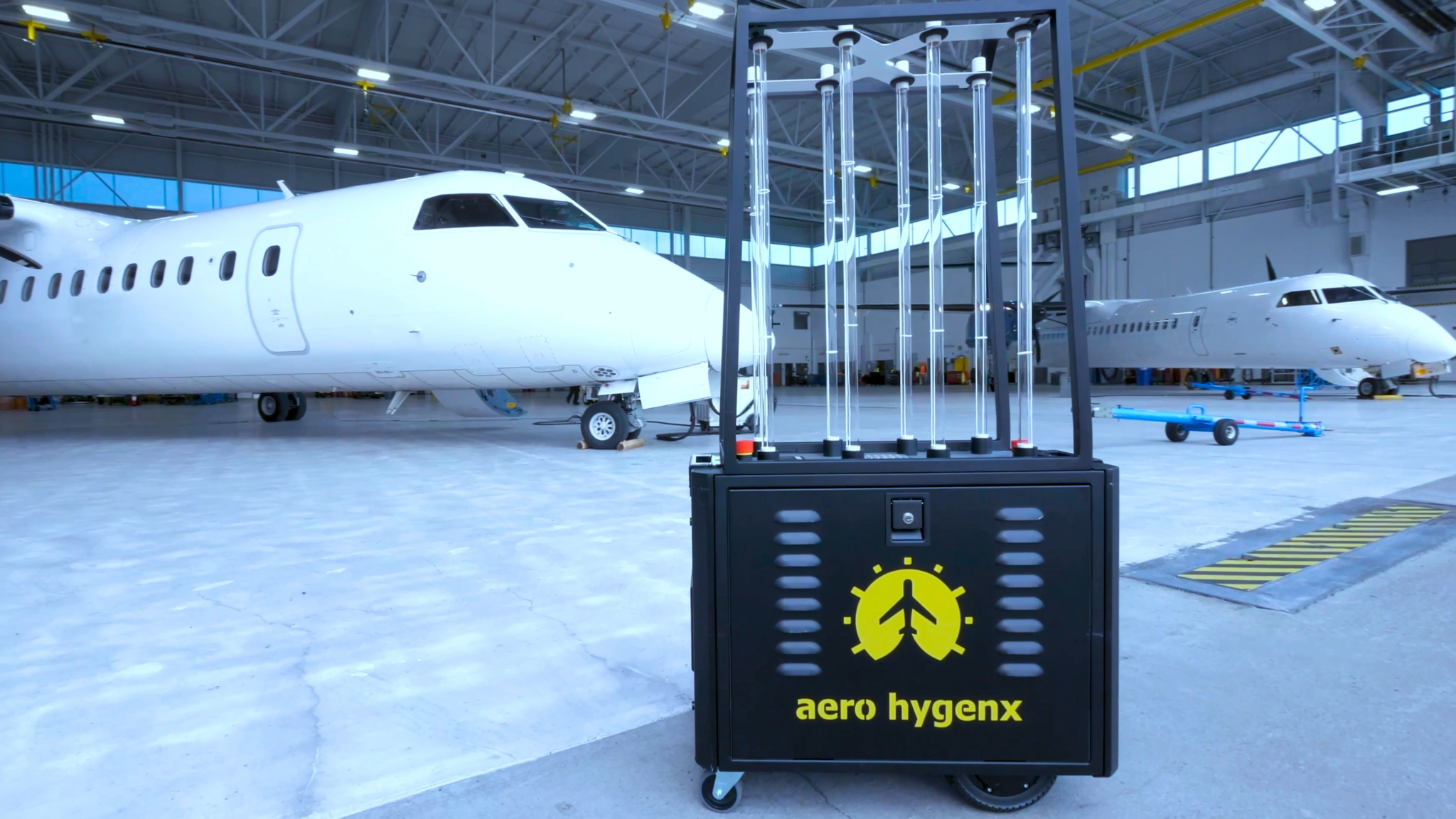 Lufthansa Technik is certainly convinced by the technology, saying the RAY product line "meets our stringent quality standards, is environmentally friendly and offers superior defence against the spread of pathogens onboard".
Airlines, ground handling companies and MRO facilities can ow procure RAY through their local Lufthansa Technik sales team.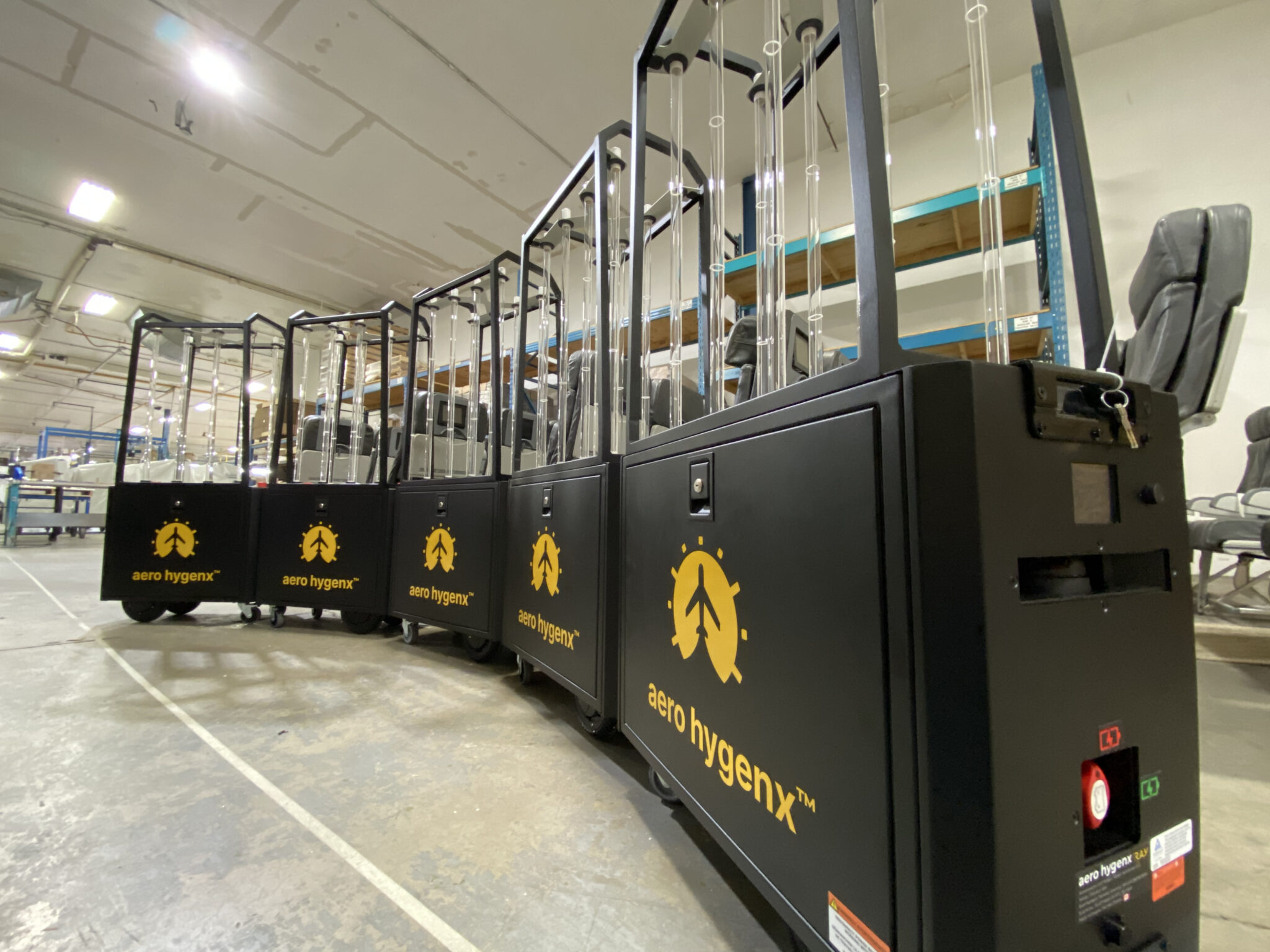 Related Articles:
All images credited to Aero Hygenx