While it may not rise to the level of frequency seen on true air shuttle routes like the Northeast Corridor or Seoul to Jeju, the New York City to Toronto route is rich with competition. Seven airlines operate dozens of flights a day between these two cities. American, however, operates just four flights a day linking New York LaGuardia with Toronto Pearson, and does not provide oneworld alliance member support. I chose to fly American to Toronto for a quick weekend vacation due to expiring credits.
American does not operate the route itself, but instead taps Republic Airlines and its Embraer E175 fleet — branded as American Eagle — for the task. While flying regional airlines is sometimes a #PaxEx punishment, I was pleasantly surprised with American's regional product and services but had to remain vigilant due to operational reliability issues.
Unlike my previous experience with American partner JetBlue, the US major has a robust Covid-19 document checking system in place. The VeriFLY app guided me through the paperwork required to enter Canada and return to the United States, and I was successful in getting boarding passes issued for both flights. No checks were necessary at either airport, aside from the gate agent taking a quick glance at my ArriveCAN approval during boarding. Job well done, American and VeriFLY.
American operates out of LaGuardia's new Terminal B which I still cannot stop gushing about. I've written about this terminal multiple times in the past so I'll spare the digital ink here, but it's truly a transformative experience.
Boarding the 76-seat regional jet was a quick process, with the gate agent announcing boarding zones as quickly as an auctioneer. The expedited boarding helped me get into Pearson just minutes before a major storm so I remain thankful for that.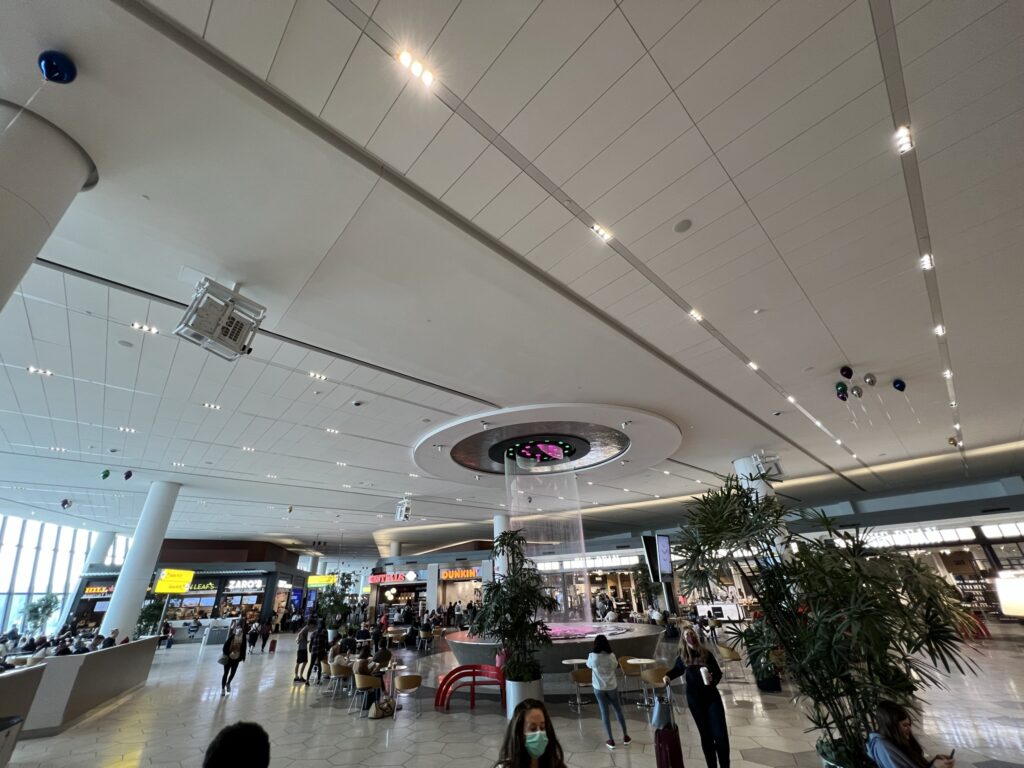 Republic's E175 started life operating for US Airways Express and has seen a refresh or two along the way. Seats in the Main Cabin provided sufficient legroom and excellent seat width for the short 60-minute duration.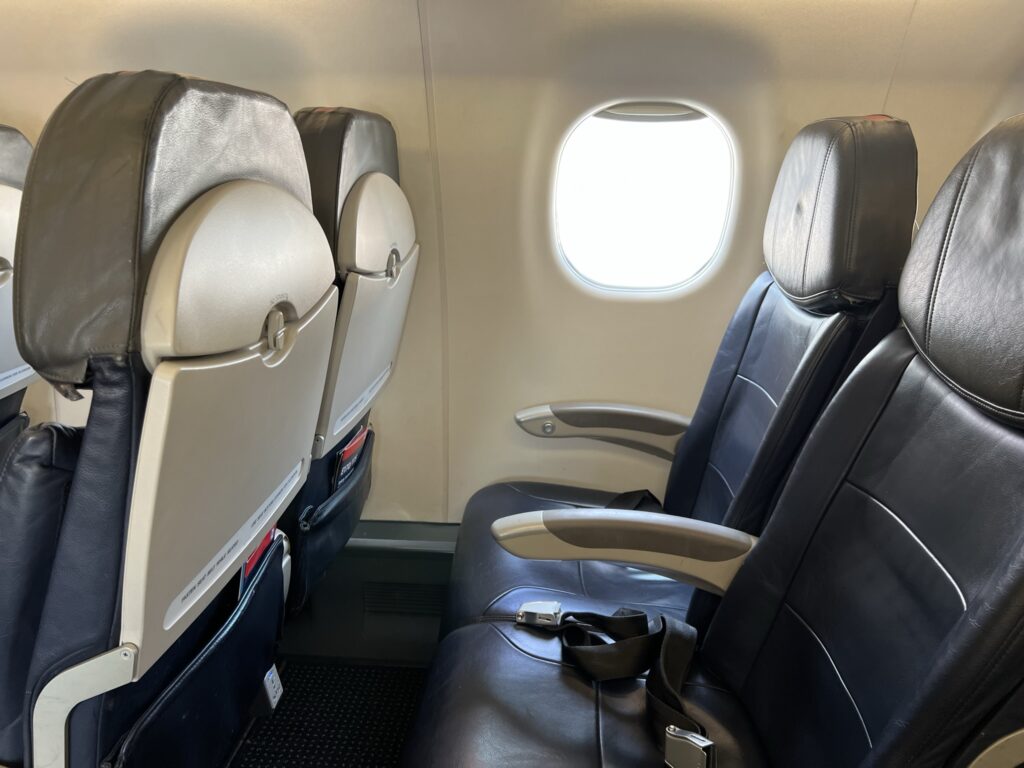 American has spent the past few years installing shared power and USB ports at all seats on its regional jet fleet and it was great to hit the ground running with a fully charged phone battery. This is still somewhat of a rarity on regional jets, so kudos to American for this #PaxEx bump.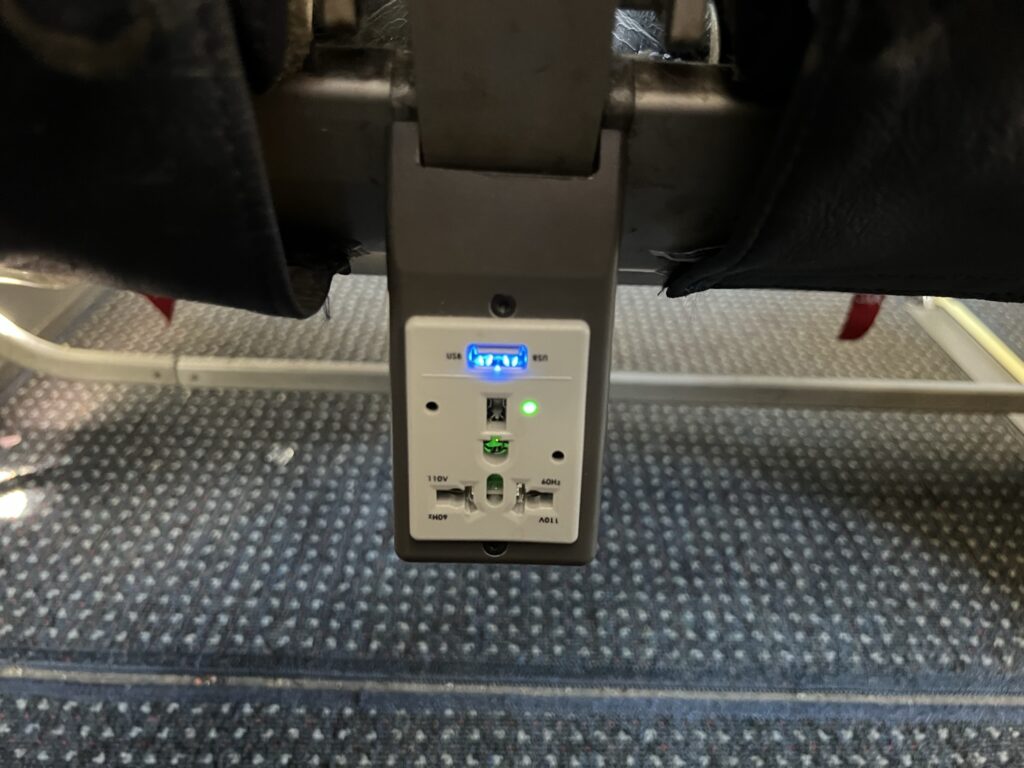 American is still offering Intelsat's Gogo-branded air-to-ground connectivity on regional jets, a service which is long past its prime. Wi-Fi was offered for $13 with speeds barely sufficient to refresh my Twitter timeline.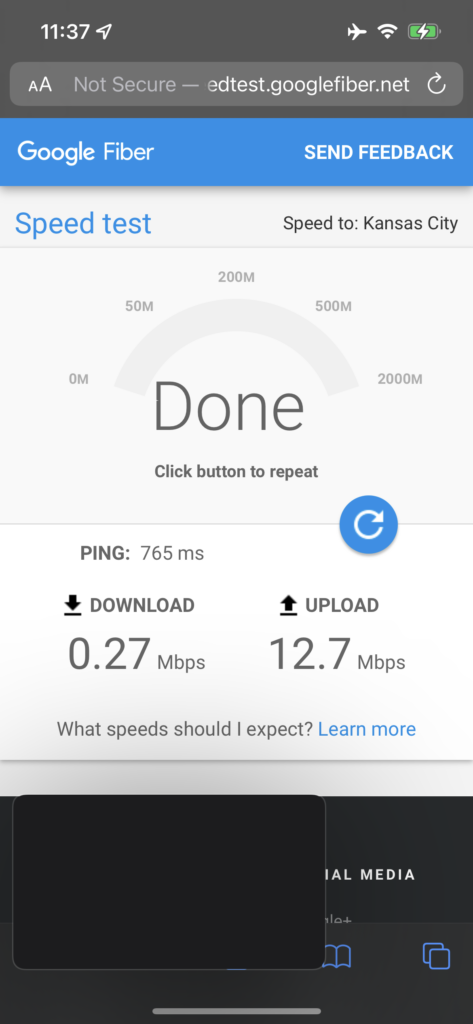 Thankfully, American offers plenty of free, cached streaming movies and TV shows to pass the time. I had no issues playing videos and was even able to watch the content using iOS' picture-in-picture mode so I could multitask on my phone.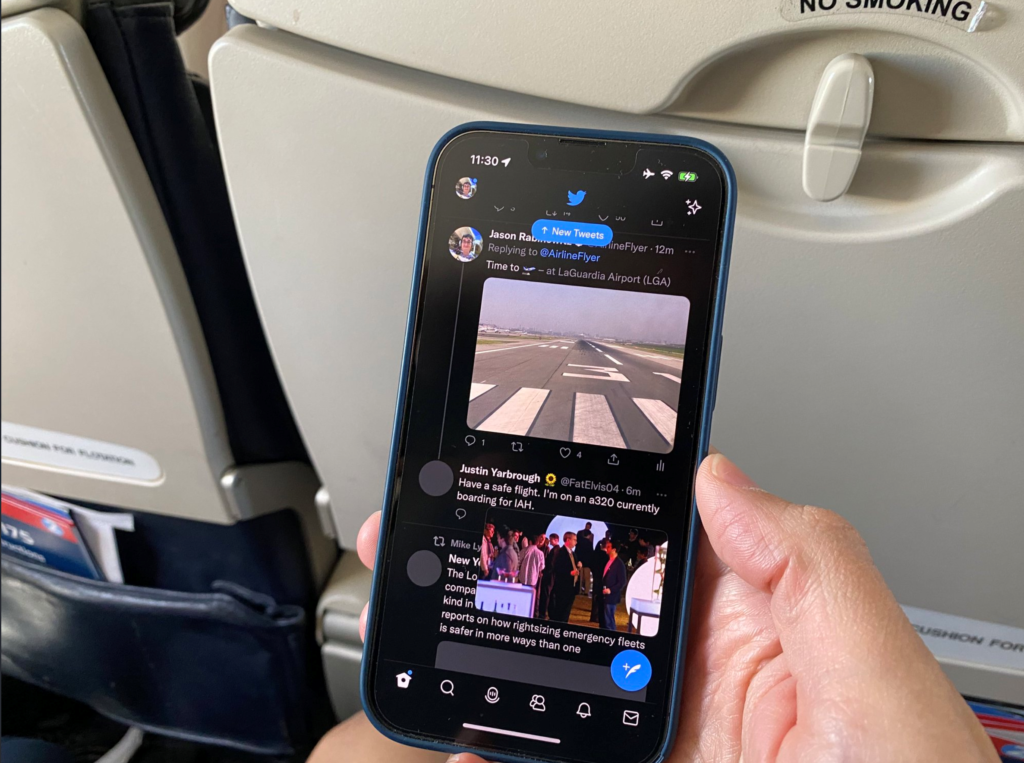 A quick beverage and snack service was offered while at cruise, with the typical soft drinks and Biscoff cookies and mini pretzels offered.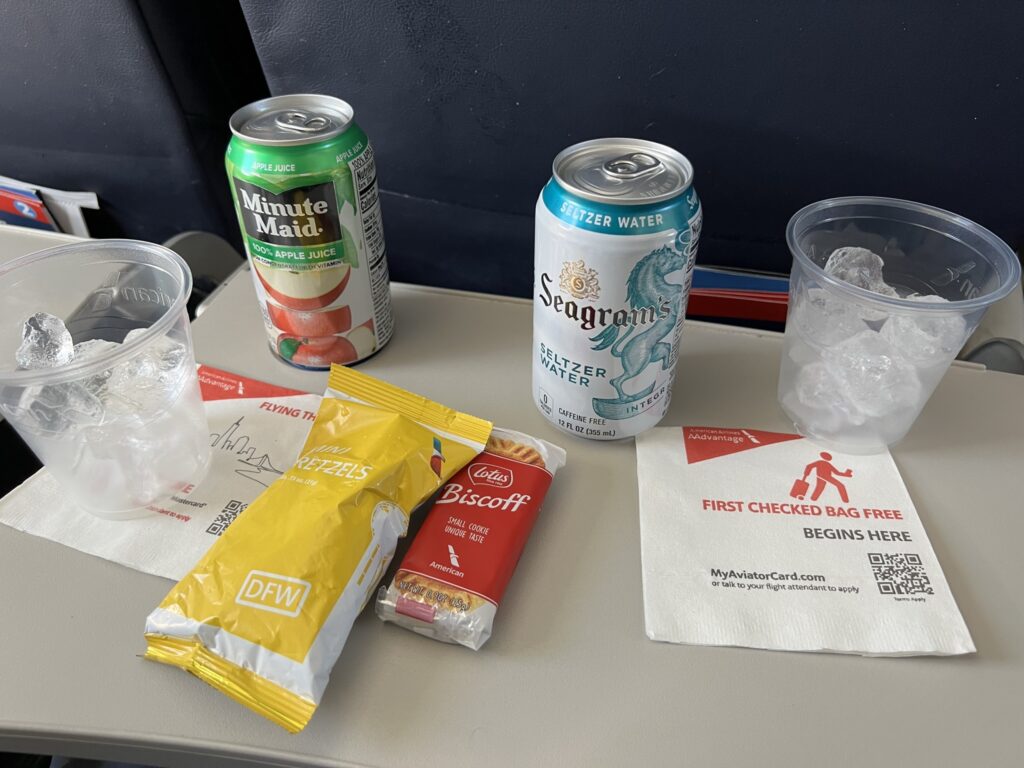 In the days leading up to my return flight, I grew increasingly concerned that the flight — the last of the day — would be canceled as it had been for three days in a row already.
Between the limited schedule and no oneworld partners to rebook on if the flight was canceled, the day before I pleaded with American via Twitter direct message to be moved to the earlier flight and surprisingly it agreed with no questions asked.
Later that day a weather waiver notice was visible in American's iOS app notifying passengers of the ability to make free changes, so it was nice to see American being proactive!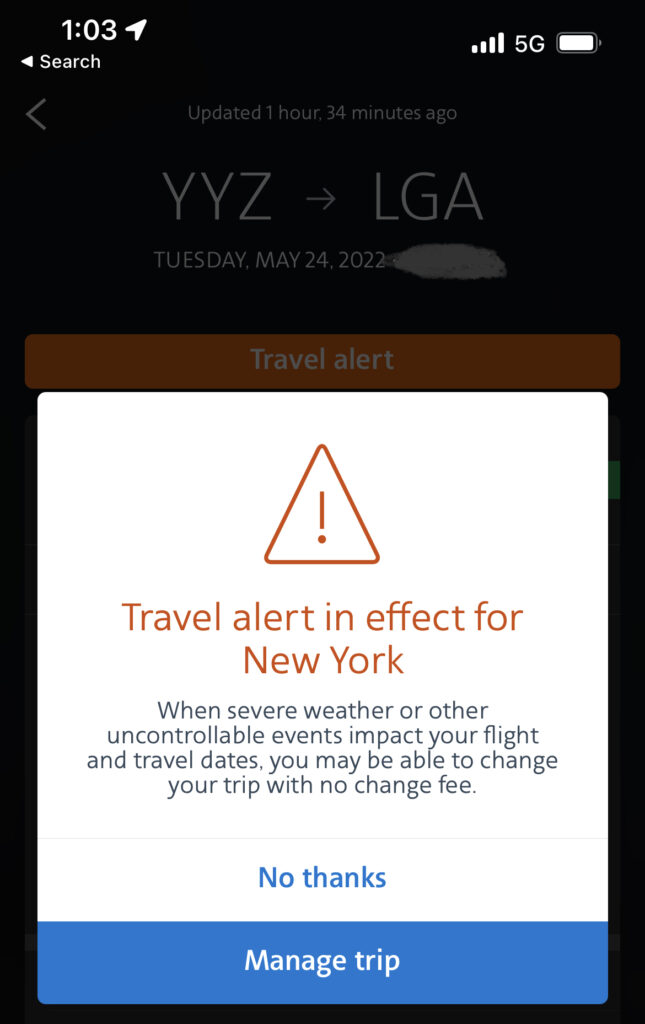 The return flight, again operated by a Republic E175, was empty enough that passengers towards the rear of the aircraft needed to be shuffled around for weight and balance purposes. This netted me an upgrade to a Main Cabin Extra row, providing a few inches of extra legroom.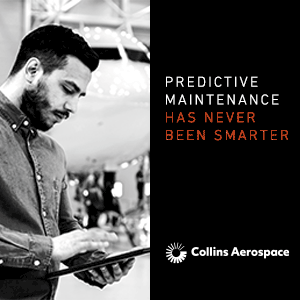 Also once again included as a part of Main Cabin Extra is complimentary alcoholic beverages, and I was happy to enjoy a vodka tonic as compensation for having to move to a better seat. 🙂
The large windows on the E175 provided stunning views of Manhattan on approach to LaGuardia, another nice win to end a long weekend trip.
While the operational reliability issues gave me some unneeded anxiety and cut my trip short by half a day, American delivered a great experience on a pair of short flights.
All services that were promised were delivered, and the recent addition of power outlets to its regional jets brings those flights closer to the mainline experience.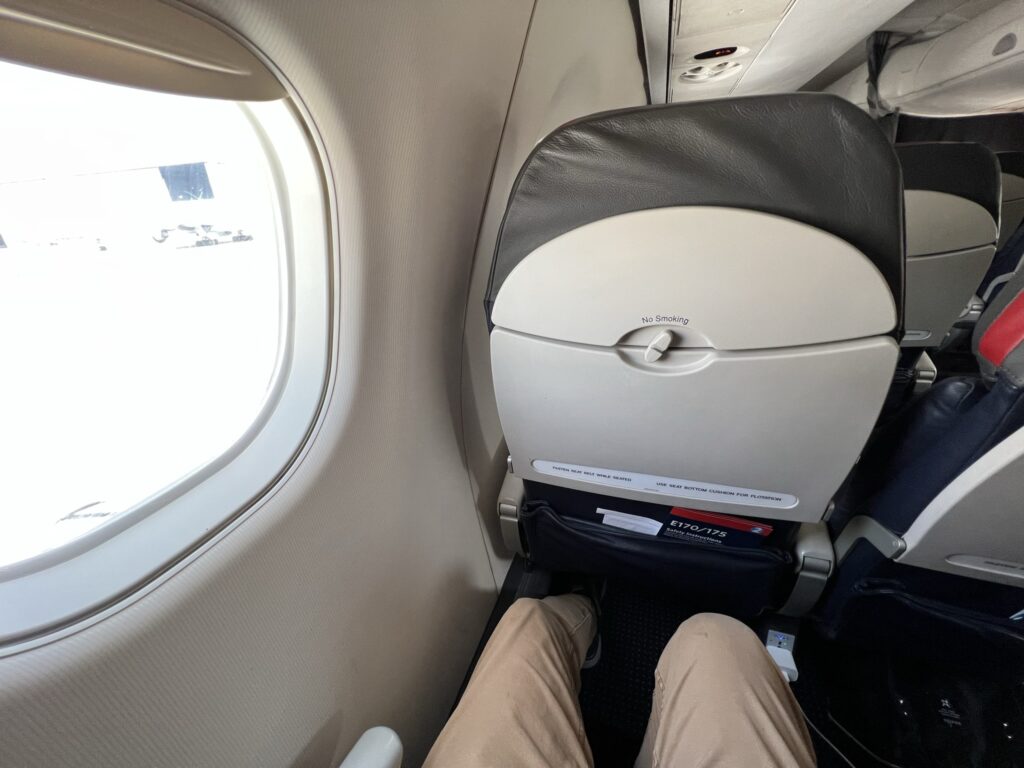 Related Articles:
All images credited to the author, Jason Rabinowitz