Citing a first quarter net loss of $1.6 billion, American Airlines executives were nonetheless upbeat in discussions during the airline's earnings conference call after a brief lead-in update from senior management.
A key topic of discussion along several threads was the balancing act between the varying levels of returning demand and the numerous different constraints in supply.
On the demand side, American is seeing regionally varied demand levels. Longhaul international travel, for instance, had recovered to approximately 50 percent of 2019 levels over the quarter, with positive signs for March in particular at 60 percent.
"The airline also produced record sales in March, and it was the first month since the onset of the pandemic that total revenue was above 2019 levels," said American in a published statement.
Airline executives highlighted that roughly 90 percent of the airline is presently flying in the western hemisphere plus London Heathrow, the home hub of key transatlantic partner British Airways.
Critically, American's strength in Central and South America is, the airline says, reaping benefits. Shorthaul international is recovering at rates faster than its domestic demand, both of which are ahead of London and longhaul South America, but even these are recovering "quickly".
In terms of corporate and government travel demand, American sees this at present as roughly a quarter above the same level in 2021. Compared with 2019, the systemwide business demand has reached 80 percent, largely led by small and medium enterprise (SME) travel, which is approaching full recovery. Corporate travel remains low at around 50 percent of pre-pandemic levels.
The gap, says American, is largely due to the remaining lower international demand and certain "pockets" of demand within the domestic market.
Leisure travel was cited as very strong, and the growth of combining business and leisure trips, often called bleisure and referred to by American as blended travel, is a substantial part of demand growth overall.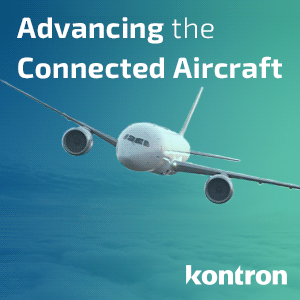 Historically, says American, it determined that some 20 to 25 percent of trips involved travel for both business and leisure. In the last five to six months, it categorised some 50-55 percent of travel in this category, and this trend continues into the coming months of forward bookings.
American made these determinations based on models, profiles and surveys. For example, its modelling suggests that a single person on an itinerary with no checked bags between two large cities would more likely be a business traveler than multiple people with the same name and checked luggage flying to a vacation destination. 
The growth in blended travel means opportunities, but also challenges. Travel days are changing, with the example given of a flyer leaving Thursday for a business trip to Florida and not returning until Monday.
Moving to the supply side, American has now completed what it calls its "narrowbody fleet harmonisation project", in which it standardised and densified its fleet, removing many passenger experience benefits like seatback inflight entertainment. American says it has achieved "improved revenue generation and unit cost reduction associated with the new seating configurations".
Like many other airlines, American is experiencing substantial uncertainty around the delivery of Boeing aircraft, specifically in its case the 787 Dreamliner. It currently plans on receiving seven of the smaller 787-8 after the summer schedule in 2022, with the remainder of its order arriving in 2023. Four 787-9s which were expected in late 2023 will now arrive in 2024. After activating purchase options on thirty 737 MAX 8 aircraft, the carrier will receive half in 2023 and half in 2024.
In terms of staffing, much discussion on the call revolved around the ongoing staffing shortages, particularly around pilots. Executives repeated numerous times a phrase that seemed to be a standard practiced line: that they have "sized the airline for the resources we have available", with particular reference to pilots. American says that it has hired 600 new pilots, and that overall it has 12,000 more staffers this summer than in 2021.
Related Articles:
Featured image credited to American Airlines