Canada's Billy Bishop Toronto City Airport saw no commercial operations for 18 months during the coronavirus pandemic. That changed on 8 September 2021, when anchor tenant Porter Airlines resumed service on select domestic and transborder routes, and Air Canada reinstated daily return flights from Montreal. Now, as Canada gradually eases entry rules — pre-arrival COVID-19 testing will no longer be required for vaccinated travelers from 1 April — what are Billy Bishop's growth prospects?
Laying claim to being Canada's 6th busiest airport before the crisis, Billy Bishop (YTZ) appears to be ready for recovery and expansion. In 2018, YTZ passenger terminal owner and operator Nieuport Aviation completed a $50 million upgrade. In addition to adding a new gate, the project included expanding the domestic and international lounges, investing in a modern décor and adding more comfortable seating. Nieuport also installed a Passenger Flow Management system at the facility.
Supplied by Switzerland-headquartered 3D sensors and software technology company Xovis, the Passenger Flow Management system receives data streams from installed sensors and provides Nieuport with Key Performance Indicators (KPIs). The KPIs are then visualized on an intuitive dashboard. The system does not entail a camera watching people live, but rather translates movements in the terminal into dots on a screen. 
"It counts those dots and then you as a terminal operator can look on your screen and start to see passenger movement represented by these dots and see, for example, if the queues are getting really long," explained a Nieuport spokesperson, adding that Nieuport can then deploy staff to help manage the queues if necessary.
Importantly, passengers' personal information is not extracted by using this technology, according to Nieuport.
At present, the Xovis sensor technology is installed at check-in, security, boarding gates and throughout Billy Bishop's domestic and international departure lounges. The airport also recently added sensors to the international arrivals hall to measure spatial occupancy and capacity. Eventually sensors could be installed in high-traffic areas such as washrooms to help indicate more targeted times to deploy cleaning staff. 
"There are so many more use cases, that as we become a bit more sophisticated user of the technology and start to think in our longer term plans of more investment, those types of things make intuitive sense to me. We just haven't gotten there yet," said the Nieuport spokesperson.
Having only really been able to utilize the technology since September and even then at lower capacity levels than pre-pandemic days, Nieuport is still in really early days in terms of its benefits. "We can get alerts, for example, when wait times exceed certain thresholds that we define. That is the primary way in which we are leveraging it right now." 
Another key improvement expected for Billy Bishop is the creation of a US Customers and Border Protection Preclearance facility, which would allow US-bound passengers to clear US customs and immigration before boarding their flight — a hugely convenient service that is available at Toronto Pearson International Airport.
Connect Airlines, a US start-up carrier which aims to connect business-focused passengers from Chicago O'Hare and Philadelphia International to Billy Bishop, is hopeful that the preclearance facility will soon debut, as the would-be new entrant expressed to Runway Girl Network in February.
Nieuport's spokesperson was unable to provide comment or clarity on a timeline for when passengers can expect a pre-clearance program, and directed RGN to contact PortsToronto, the government-owned business enterprise that owns and operates Billy Bishop (whilst Nieuport owns and operates the passenger terminal, specifically).
Gene Cabral, executive vice president of PortsToronto and Billy Bishop Toronto City Airport noted that "the effort to have US CBP Preclearance at Billy Bishop Airport has been underway for many years, but there have been some challenges along the way associated with the implementation of the service and associated costs that ultimately would be passed on to our customers." Cabral said PortsToronto is working with stakeholders such as Porter Airlines and Nieuport Aviation in trying to work through these costs to prioritize the service implementation.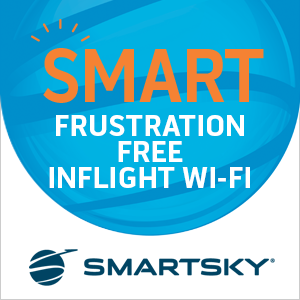 Associations such as the Toronto Region Board of Trade, the Hotel Association, and Destination Toronto continue to champion the notion of bringing preclearance to Billy Bishop. Offering preclearance was, in fact, considered in the 2018 terminal upgrade.
Once a firm plan is in place, Cabral believes it will only take about 18-24 months to build the physical structure. "This is a project that can be commenced easily and quickly, and one that will have a significant and material impact on the economic recovery for the region, job creations, and getting people moving again," he said. 
In the meantime, Porter Airlines is ramping up its schedule at Billy Bishop, and recently announced three new nonstop routes connecting the downtown Toronto airport with Halifax, Fredericton and Moncton. Its Halifax service will start on 7 April, while the remaining two routes will see a 5 May start date. The Q400 operator will also resume its seasonal service to Muskoka on 24 June. 
Though Porter plans to further expand its fleet and operations with new Embraer E-195 E2 twinjets, it has assured that flights from its existing hub at Billy Bishop will remain core to its business, and will continue with high-frequency regional service on turboprop aircraft.
Air Canada, meanwhile, in October 2021 launched flights from Billy Bishop to Ottawa. The service will increase to up to eight daily roundtrips starting this summer.
Related Articles:
Featured image credited to Billy Bishop Toronto City Airport