When an airline brands a route as a "shuttle", a certain level of expectation kicks in. Frequent service, minimal time spent in the airport, and elevated onboard amenities are all expected. But as the amenities offered on board your everyday flight are elevated, does anything special remain about the shuttle flights?
On a recent same day roundtrip with American Airlines Shuttle between New York LaGuardia and Boston Logan, very little stood out as elevated above the norm. As this was a same day turn, the reduced bag drop times didn't matter, as it probably doesn't for most business travelers. A dedicated check-in kiosk in 2019 isn't a compelling perk, as many seasoned travelers check in and receive their boarding pass on their phone. While American does not offer a dedicated security lane for Shuttle passengers, TSA PreCheck supersedes that need for many, anyway.
Another airport-based perk of the Shuttle could be boarding gates close to security and the curb. This would enable a dashing passenger to pass through security and get to the gate or out to a cab quickly, saving precious seconds. Unfortunately, American doesn't actually seem to do this at LaGuardia or Boston.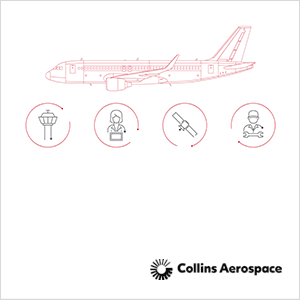 Both of my flights departed from and arrived at gates particularly far from the curb. In the case of LaGuardia, the gates were as far down the concourse as possible. Not that either of these airports are huge, but two minutes is two minutes. The American Shuttle website mentions "quick deplaning from the front or rear door", but that didn't happen at either end of my trip.
I arrived at LaGuardia a bit early for my 8am flight, early enough to see the tail end of boarding for the 7am flight. Although there was space available, a change fee of $75 would be required to hop on board. The American and Delta shuttles don't allow for free flight changes, further watering down the appeal of a shuttle.
Boarding began a few moments after the arrival of the Embraer E190 from Boston. The E190 makes for the perfect shuttle route aircraft. A First Class cabin allows for upgrades and a sizable Main Cabin in a 2-2 economy configuration make for a comfortable ride. The E190 will be exiting American's fleet soon, likely to be replaced with the equally comfortable but smaller E175.
The weather was merciful that day, and both of my flights pushed back and departed without delay. Once in the air the flight attendants quickly sprang into action. One of the few tangible perks of the Shuttle is free snacks, beer and wine in the Main Cabin. I choose a cup of water on the outbound flight, while the snack was a run-of-the-mill Biscoff cookie offered on just about every other American flight. The flight was so quick that the flight attendant had to cheer me on by quietly chanting "chug chug chug" as she collected trash before landing.
I enjoyed a solid Goose Island IPA on the return, along with the standard bag of pretzels common on daytime American flights. That beer turned out to be the only tangible perk of these two Shuttle flights.
The E190 features Gogo's original air-to-ground (ATG) network and free streaming entertainment, though neither are particularly useful on this route. Flights on this route hardly spend any time above 10,000 feet, providing about 10-15 minutes of usable access.
Once the system activated, "full flight" connectivity cost $10, which is a laughably bad deal, working out to nearly $1 per minute of usable airtime. My T-Mobile promotion for an hour of free access provided me with all the time I could get.
When my meetings wrapped up early I decided to change to an earlier flight home. The American app isn't the most robust out there, but this function is supported. I forked over the $75 to move from the 7pm to 5pm flight, but the app errored out while processing the change. The change was made on the backend, thankfully. With the Boston traffic Gods smiling, I made it to Logan in record time, and the gate agents for the 4pm flight allowed me to change once again since I had already paid the $75 fee.
These two Shuttle flights felt like any other. The Shuttle term has become so watered down that I'm not sure if it even means anything anymore. Gone are the days of standby aircraft for full flights and a meal for all passengers. There are plenty of other routes with shuttle-like frequency as well, such as LaGuardia to Dallas. Both of my flights arrived early, and at the end of the day, that's what matters most to me.
Related Articles: