Airport lounges have a unique set of passenger needs to fill: restaurant, lounge, office, dining room, living room, bar, spa, bathroom, bedroom, and more, and all within a set of security, airport space and location constraints. The furniture in those lounges, too, is constrained, since it must be aesthetically pleasing, comfortable, robust — and able to fit a variety of requirements. Passengers want to sit down and perhaps relax, have a snack, enjoy a drink, charge their personal electronic devices, get some work done, reconnect after an offline flight, check in with the rest of the world, catch up on a TV show, download something for their next flight, or any combination of the above.
Airlines are increasingly thinking about these factors, but on my travels I still come across a variety of lounges, even new ones from highly rated airlines, that don't meet the needs of modern travellers. Simply put, there aren't enough multifunctional spaces in lounges that allow a passenger to spread out with a laptop or tablet, charge it (and their phone), and also have space for a drink or snack: what seems to me to be the holy grail of lounge design.
Moreover, in too many lounges airlines are taking a one-size-fits-all approach to seating, often with low chairs that hit the latest lounge design buzzword: "residential". Notionally, that sounds great from a design perspective. Why wouldn't a business or first class lounge guest want the same designer chair in a lounge that they might have (or aspire to have) in their home?
The answer to that question is multifaceted, but the simple fact is that lounges have more requirements than homes, especially for the modern traveller, and that people choose a variety of chairs for their homes depending on a number of factors including age, level of mobility, height and whether it's a chair simply for sitting in or whether it serves other purposes like a working-from-home space, habitual dinner-on-knees spot, a favoured spot for curling up with a good book, or something else.
Also try breastfeeding in one of those. Wrong depth, wrong height, no arms. Bloody nightmare…

— Alexandra Notay (@aknotay) December 11, 2017
Essentially, passengers have an airline lounge hierarchy of needs: a comfortable (to them) seat, a large enough table surface at the right height and position for their needs, access to AC (and/or, increasingly, USB) power, and decent Internet — and it continually amazes me how many lounges miss one or more areas, relegating passengers who want to do more than simply sit and hold their PED to an often windowless and usually unlovely business area.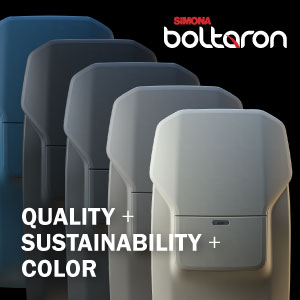 The simplest way for an airline to meet these needs is to have a variety of seating and options to fit passengers of different sizes, shapes, cultural backgrounds, mobility and functional requirement. This isn't complicated: ensuring that some chairs have arms and others don't, for example, or making certain that there are some higher chairs for taller passengers or those who don't enjoy getting up from lower positions.
But the holy grail is not just about seating — it's about surfaces too. Finding a spot with enough space to put down your carry-on, pull out your devices, plug in your chargers, as well as then being of a reasonable height and angle to use them, is tough. One answer is the signature pod, where a large armchair (often with high, integrated walls) has a table attached and a power socket built in. Cathay Pacific is on its second generation of these, with Singapore Airlines' version also popular, and United Airlines' new and upcoming Polaris lounges featuring its own style of pod.
Another answer is providing a range of sturdy but movable side tables that can be pulled up to a guest's knees and used as a temporary desk. This option is an attractive one from an investment point of view, since pod chairs can be expensive and also serve as room dividers, which isn't always desirable in every spot, and some passengers may want to sit and chat with travelling partners rather than desiring the privacy of a pod.
Simply swapping out every other low side table or coffee table for one or more of these tables goes a long way to making lounges more functional, especially if they come with integrated power outlets. Frankly, if midrange hotels have got to the point where they're providing easily accessible power outlets in the base of their lamps, airline lounges don't have an excuse to make passengers scrabble around on the floor or wall behind a chair for a socket.
Next time you're in a lounge, take a look. How many of the seating areas have the holy grail of seating, a useful surface, and easily accessible power? And if it's not enough, ask yourself: how easy would it be to make the space that much more useful for passengers?
Related Articles: