American Express has long offered airport lounge access through the Priority Pass program. But in recent years, it began opening its own Centurion Lounges for platinum card holders. On a recent trip through Miami International Airport, I was able to enjoy this perk firsthand and see how Centurion compares to other lounges.
The Centurion Lounge in Miami is located on the fourth floor of the D concourse. A branded glass elevator whisked me upwards to the reception area. After presenting my card and boarding pass, I entered the lounge.
There was a lot of commotion. The lounge was incredibly busy, with guests jostling for space. Entire families, including young children, dominated the larger tables so I moved away from the main entrance and installed myself next to the outer wall, which was quieter.
The lounge is crescent-shaped and hugs one of the outer walls of the terminal. It has very high ceilings and feels airy and spacious. The exterior wall is all-glass, providing excellent views of the runway and airport below. I could have whiled away many hours watching the changing vista of activity.
Although this lounge has an open plan, it is divided into different seating areas, some with banquettes, others with high top tables and cafe seating, as well as armchairs. 
Featuring soft colours and furnishings, the lounge looks very modern. Some accent walls use pre-war style luggage and accoutrements to bring some fun to the otherwise clean and minimalist design. The American Express branding is present but unobtrusive. With no theming related to Miami or Florida, it felt like this lounge could be located anywhere. 
American Express talks at length about the "providers" it has contracted for high quality food and beverages, so I was keen to to see what the Centurion Lounge had on offer.
I arrived in the early afternoon, but a hot meal of roasted chicken and mashed potatoes was available, as well as a buffet of salads and crudités. Pasta served as the vegetarian option. I wasn't in the mood for a heavy meal, but I tried the hummus, which was lovely and fresh, and an avocado and shrimp salad, which was not. 
Self-serve water and hot drinks were available throughout the lounge, including cucumber and watermelon-infused ice water. The coffee was fresh but not particularly noteworthy.
The Centurion Lounge in Miami also features two staffed bars offering beer, wine and premium quality spirits, including cocktails designed by the Centurion mixologist Jim Meehan. I ordered a Bloody Mary, but it had so much Worcestershire sauce that I couldn't drink it.
I decided not to risk a repeat performance and tried one of the Anthony Giglio-selected wines. It was a perfectly drinkable pale rosé. 
Wi-Fi is available in the lounge, as well as a virtual magazine and newspaper selection. The lounge also offers spa treatments, which at the time were billed as "self-led" due to the coronavirus pandemic. I decided not to try it.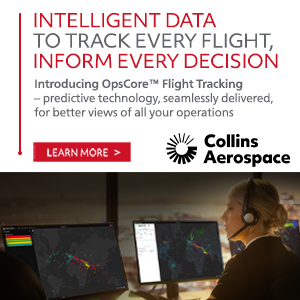 As I left the lounge to head to my gate, I couldn't help but notice how much quieter the airport was outside the lounge.
Whilst the lounge space itself is lovely, the ambience was one of movement and restlessness. The Centurion Lounge is billed as offering premium services and amenities, but that luxuriousness ebbs when everyone, their brother and the kitchen sink are availing of it.
It is worth noting that Amex is planning to restrict access to cardmembers' guests from 1 February 2023, which may help to alleviate this issue. 
At that time, US Platinum Card and US Business Platinum Card members will be charged a $50 fee for each guest (or $30 for children aged 2 through 17) unless they meet a certain spend threshold.
Related Articles:
Featured image credited to Fintan Horan-Stear