Cathay Pacific's lounges have a reputation for offering a standard-setting premium service, but after the pandemic and in competition with other top tier airlines, do the lounges live up to the hype?
Since Cathay's lounges welcome passengers flying on its oneworld global alliance partners — with the right ticket or frequent flyer card — I decided to bypass British Airways' Galleries Club lounge at London Heathrow Terminal 3 and try Cathay. I discovered that the Hong Kong-based carrier's reputation is well-deserved, if not always consistent. 
As I arrived at the business class lounge, I was greeted by a long, wide and low-ceilinged space, with a noodle bar and booth seating. 
The noodle bar opens into a breakfast and cold food nook, which in turn opens into a sunlit lounge area. The outer wall is all-glass, which provides expansive views of the terminal and runway.
Lounge seating comes in a variety of forms, including table-and-chair sets, sofas, and cosseting private workspaces detailed in green felt material. While the lounge was designed in a rich but restrained style, I immediately fell in love with the brown leather armchair and ottoman sets facing the panoramic windows.
Each seat had a small table and lamp, with a neat drawer that contained USB-A and UK plug sockets. I settled into my seat before seeking out refreshment. Towards the rear of the lounge space, I found a full-service bar, stocked with high quality spirits and wines. Self-service flavoured waters were available, while other drinks were served by the staff. 
I ordered a glass of champagne, which as it transpired, illustrated one of the few shortcomings of the lounge.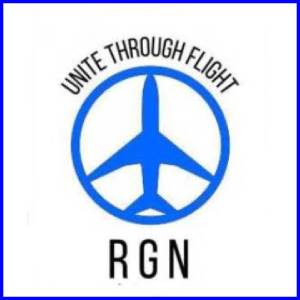 The champagne, a perfectly serviceable Rodier, was warm. I appreciate that the busy period for this Cathay lounge is in the evening, but I found it surprising that the champagne was not chilled in the refrigerator for interlopers. Undeterred, I then moved onto the food offering, which did not disappoint.
The noodle bar offered both asian and western meals cooked to order. I went for the dan dan mian and dim sum assortment. In a few minutes, my buzzer buzzed and I collected my lunch. The food was absolutely delicious, well-seasoned and cooked perfectly.
It was an excellent culinary billboard for Hong Kong cuisine. I also checked out the self-service cold options, which were pasta salads and some sweet treats.
On a high from the excellent cuisine, I was excited to try the other amenities on offer. The lounge provides showers for passengers, which can be accessed by showing your boarding pass to the attendant. I found the shower interior to be beautifully refined, with dark wood and stone bringing a spa-like experience. The shower itself was excellent, with Bamford beauty products. The whole experience left me refreshed and revitalised. 
Returning to my seat to enjoy some more champagne and plane watching, my lounge experience dipped slightly as the atmosphere around me changed. While I was ordering another drink (a slightly colder rosé champagne), I was met at the bar by staffers hauling crates of products to restock the bar. Other members of staff vacuumed the floor and deep cleaned the fixtures around me.
I'm cognizant of the fact that airlines are eager to 'show clean' these days. And in any case, my noise cancelling headphones kept out the distractions.
Slight service blips did little to dampen my enjoyment of this lounge. The interior is beautifully luxurious, with staffers who make you feel welcome. The delicious food and relaxing showers are a cut above most UK lounges, and I would go back in a heartbeat. 
Related Articles:
Featured image credited to Fintan Horan-Stear