Normally when you fly business from non-hub European airports all you have to look forward to when it comes to outstation lounges is a dim room with no view, mediocre drinks and industrial freezer-to-oven food, operated by airport staff who could not give a fig for passenger experience. One of the few exceptions to the rule is British Airways' lounge at Geneva, and in my first visit in several years I was surprised by some unexpected positives.
If you flew out of the Geneva lounge before its regrettably timed November 2019 refurbishment, you'll know the space. It's in the main section of the Schengen zone, before the exit passport control that you have to pass through to get to a UK-bound plane. It's honestly a bit bizarre that BA and the airport couldn't cooperate to make some space available in the enormous and largely empty non-Schengen departures zone. I suppose having it pre-Schengen means that Iberia can use it too.
The space is, to put it kindly, poky. It's roughly rectangular and you enter at the end on one of the long sides, with a small business area to your left and the bar plus the rest of the seating to your right. 
There are no restrooms inside the lounge, but there seemed to be little issue with people popping out and back — no need to rescan your boarding card, in other words.
The look and feel is modern, and the palette is medium to dark blue and medium wood, with some grey and black accents. It's largely successful, although quite a lot of the chairs were visibly dirty and the choice of the suede-effect fabric for a high-traffic lounge means that this looks grubby and unloved even if it's not.
Despite having a wall of windows looking out onto what is now the more modern side of the terminal, it felt a bit grim on a rainy spring day, and this wasn't helped by quite a lot of the lounge lighting being off. Some more thought here, and potentially some automatically regulating ceiling light panels, would be useful.
Seating is on large banquettes at the far end of the lounge, small dining tables, or two separate kinds of high-top stools at the business centre. I don't know why these are such a staple of airline lounges, or who likes them. 
Power sockets in both local, UK and USB versions are plentiful everywhere but the dining area. This is an unfortunate miss. For a business-focused lounge of this nature, it's important that passengers be able to sit down, plug in their laptop and work comfortably.
The substantial bar has retained the COVID-era online QR-code-to-table mobile ordering for both drinks and snacks, which worked very well. 
The bar selection is above average — not just above BA average, above actual average — with Canard-Duchêne Champagne (served in longhaul Club World business, compared with the Nicolas Feuillatte in shorthaul Club Europe) and a great selection of local Swiss wines.
The food selection, though, was pretty grim.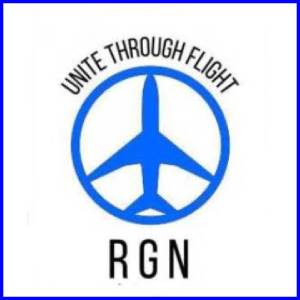 I enjoy a Germanic breakfast of cold cuts, but in the land of Gruyère, Tête de Moine, and Appenzeller, I had not expected to be served a folded-over slice of plastic American "cheese product" on the no-ham plate, or to see the visible indentation of a stack of plates on top of the food on the ham plate.
As the timer ticked over into the lunch period, I tried the "chicken with tomato sauce", which tasted like it was out of a tin. Somehow, even though it was the start of lunch, the snow peas (AKA mangetout) appeared and tasted as if they'd been sitting out for hours.
On the plus side, the macarons were tasty, although if you place an order they bring you literally one single macaron on a plate. 
Consoling myself with more Canard-Duchêne, though, I reflected that this is still better than the majority of airport-operated lounges in Europe. 
Related Articles:
Featured image credited to John Walton