British Airways has today become the first UK airline to officially recognise the Hidden Disabilities Sunflower. Customers can choose to wear a Sunflower lanyard as an indication that they may require additional support, assistance or simply a little more time while travelling. The initiative forms part of the airline's continued efforts to make travel simple and easy for customers with additional assistance needs.
The airline's new partnership with Hidden Disabilities Sunflower will see the organisation's bespoke, high-quality videos embedded into British Airway's training modules. British Airways colleagues will also have access to specialised videos via the airline's staff intranet. This training will provide colleagues with an understanding of what an invisible disability is and how to become more confident to approach and support customers wearing a Sunflower lanyard.
Increasing the awareness of non-visible disabilities across the airline and promoting the Sunflower will contribute to enhancing the customer experience for British Airways customers. Those that travel with the airline can be confident that they will receive the support, assistance and understanding they require throughout their journey.
Welcoming the new partnership, Tom Stevens, British Airways' Director of Brand and Customer Experience, said:
"Almost half a million customers who require additional assistance fly with British Airways each year. We're proud to be the first UK airline to partner with Hidden Disabilities Sunflower and are committed to doing everything we can to support customers who may need additional assistance as part of our BA Better World programme, so they can have the best possible experience when travelling with us."
Paul White, CEO of Hidden Disabilities Sunflower said:
"I am delighted that British Airways is the first UK airline to launch the Sunflower. As well as being supported at over 130 airports globally, people with non-visible disabilities wearing the Sunflower will now be supported on British Airways flights. This a significant step in our goal for Sunflower wearers to be confident to travel independently knowing that they will be supported when they need to be."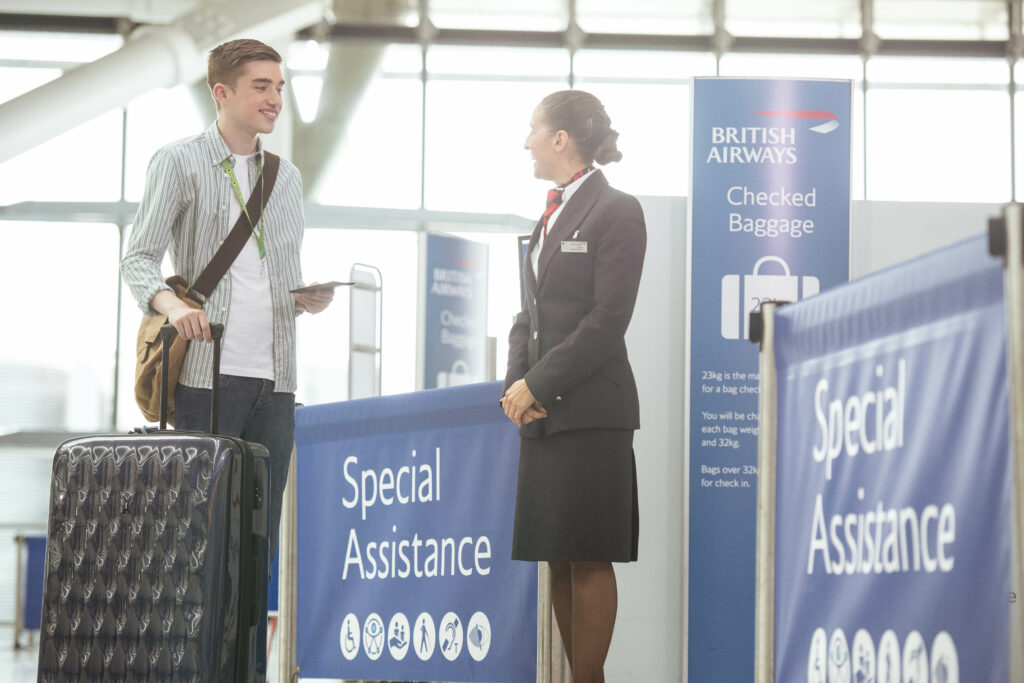 Supporting customers with additional needs
Aiming to become the airline of choice for customers with invisible and visible disabilities, British Airways has invested in several initiatives to ensure a seamless experience for customers requiring additional assistance.
In 2018, British Airways launched its 'Beyond Accessibility' campaign, the airline's largest global accessibility training programme. This programme empowers customer-facing colleagues to improve support for customers requiring additional assistance. It includes a new library of digital learning providing information about invisible disabilities and practical advice on how to support customers at each stage of their journey*.
In 2019, the airline created a dedicated team of accessibility experts to assist with customer enquiries, and as a result, British Airways saw customer satisfaction levels more than double for travellers with accessibility needs **.
British Airways also became the first and only airline to be awarded the renowned Autism Friendly Award by the National Autistic Society and is the first airline to produce a Visual Guide to Flying to help customers prepare for their flight. The guide, which can be found on ba.com, is endorsed by the National Autistic Society and explains the sights, sounds, smells and experiences customers may encounter during their journey***.
The same year, British Airways signed up to the 'Valuable 500' pledge to make accessibility a global business priority.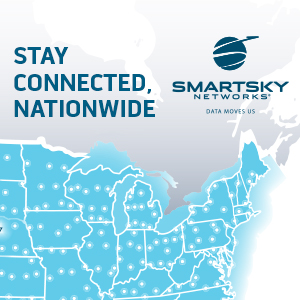 Notes to Editors:
The British Airways Accessibility Team can be contacted via UK freephone number 0800 408 1100 from Monday to Saturday, 09:00 to 17:00. Outside of this time, customers can leave a message and the team will respond or send the team an email here.
More information on the range of services offered by British Airways for customers with additional accessibility needs can be found here.
*The digital learning library has been produced by CX, EX experts Ethos Farm ltd. A new training video to help staff support and interact with customers who are deaf or hard of hearing has been produced by Terptree deaf consultants.
**Each member of the customer care team has passed an intensive specialist training course, which included sessions with expert accessibility consultants and charity groups such as the Queen Elizabeth Foundation, Guide Dogs UK and Open Doors.
***British Airways' new Hidden Disabilities Visual Guide has been produced in partnership with Learning Rose, a specialist consultancy experienced in designing support material for people with autism. Customers can find the guide here: www.ba.com/visual-guide.
Please note, images were taken before the start of the Covid-19 pandemic.
About the Sunflower:
Wearing the Sunflower lanyard enables individuals to discreetly indicate that they have a non-visible disability and may need additional assistance, kindness, or simply a little more time.
Since the Sunflower was established in the UK in 2016, it has been adopted globally by organisations to support both their colleagues and customers. The Sunflower is recognised across a broad range of sectors – ranging from retail, financial services, transport including over 130 airports, travel and tourism as well as over 530 universities, schools and colleges, all of the UK railway network, theme parks, supermarkets, leisure facilities, healthcare, financial services, emergency services, theatres and over 350 charities. The Sunflower has been launched locally in Australia, Belgium, Canada, Denmark, Ireland, the Netherlands, New Zealand, the UK and the USA.
All images credited to British Airways