If all goes right, there will be a brand new airline plying the skies between the continental US, Alaska, and northern Asia later this year.
Its name, fittingly, is Northern Pacific Airways, and its goal is to turn Anchorage back into the globe-connecting passenger hub it was several decades ago. Los Angeles to Tokyo, Orlando to Seoul, both via Anchorage, are just some of the routes the airline intends to launch with. But unlike the 1960s and 70s when the airfleets of the world stopped in Anchorage out of necessity, Northern Pacific is betting its customers will want to make the stop by choice.
At first glance it's a curious gamble, particularly considering that there is no shortage of nonstop US-Asia flight options already on the books — especially via a west coast gateway like Los Angeles. Yet that is exactly where Northern Pacific CEO Rob McKinney starts to see opportunity.
"We believe the entire trip time will be similar," says McKinney during a video interview in late January, adding that clearing customs and immigration will be far faster in Anchorage than in, say, LAX. Plus most transpacific flights already fly over Anchorage anyways, he points out. "It's really not taking people out of their way."
Exactly which routes will debut with the carrier are not yet set in stone — work remains ongoing with the US DOT — but he envisions nine cities total: Nagoya, Osaka, Seoul, and Tokyo-Narita internationally. On the US side, Las Vegas, Los Angeles, New York, Orlando, and San Francisco round out the list. All except Nagoya and Osaka will see daily service, he says.
The second opportunity McKinney sees is on price. "We believe we're gonna be the lower cost alternative because we can do it cheaper." What makes that possible is largely the airline's chariot of choice, the Boeing 757. The airplane can reach virtually anywhere on the continental US, as well as Japan, South Korea, and well into northeastern China.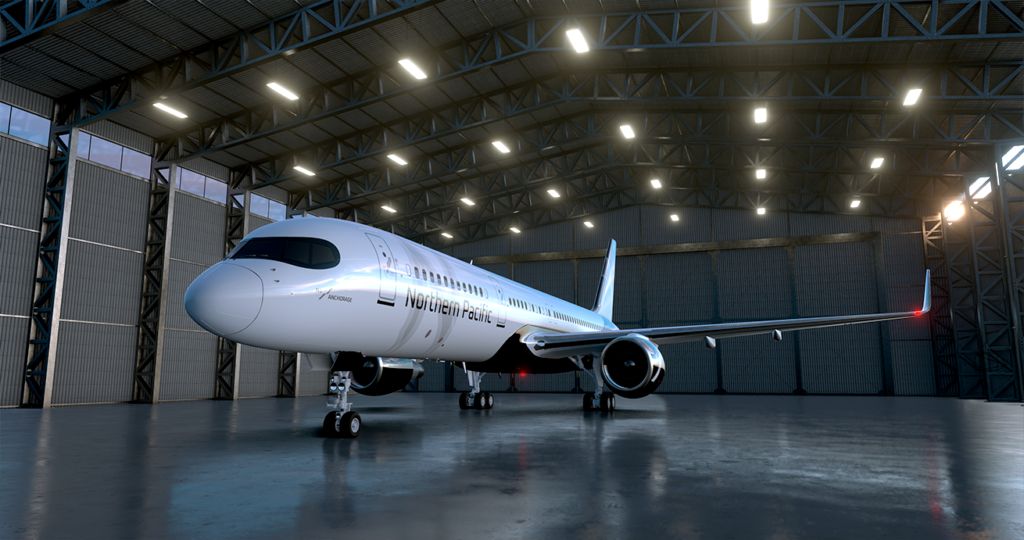 With a planned seating capacity somewhere in the neighborhood of 180-185 in a three-class configuration (economy, extra legroom economy, and first/business), McKinney is estimating Northern Pacific will offer a substantially lower fare. "We'd love to be in the range of 20% more cost effective," he says.
Helping drive that cost down will be a low-cost service model that boosts ancillary revenues. Economy and extra legroom cabins will have a small menu of free options to choose from come snack time. "We certainly understand that there can be some long legs in a narrowbody," says McKinney. But anything more substantial will be a buy-on-board option, available on demand via the airline's wireless inflight entertainment system.
Related, the airline intends to keep the Intelsat 2Ku inflight connectivity technology already installed on its aircraft. "The goal is to be able to offer not only captive content, but also streaming," says the CEO.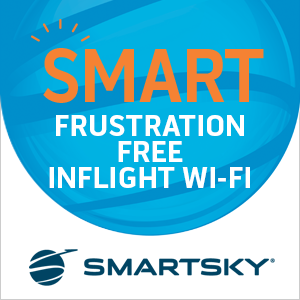 Referencing passengers, he continues, "They're already bringing their devices on the plane anyway," thus cutting out the weight and maintenance of in-seat IFE systems. McKinney says Internet will be offered as a paid option, though he admits the airline is mulling free access for the premium cabin. Every seat will have power, he says.
Finally, McKinney says Northern Pacific will offer the option for an Alaska stopover. He admits this is more of a secondary opportunity; the airline is primarily "the US to Asia piece", but there nonetheless exists the opportunity to bundle vacation packages and make a little more money while doing it.
While the usual work of connecting with local hotels and tour operators is in the works, Northern Pacific will also be able to connect folks to other cities, towns, and villages across the state with fellow owner, partner Ravn Alaska. He expects to launch with packages set and ready to go.
If this all sounds a little like Icelandair, that's not a mistake. McKinney says the airline looked hard at the Icelandair model and repeatedly praised the success the Icelandic carrier has had. "Those guys are so successful at what they do, but that's a tiny little country versus Alaska is this vast open territory."
The airline held its first big event last week, a splashy livery and product reveal to the media in San Bernardino, California, where their first aircraft is undergoing work. The sleek Boeing 757 features a mostly white and black paint job, with a stylized letter 'N' adorning the front of the aircraft. Notes of green and blue pop on the tail and winglets alike.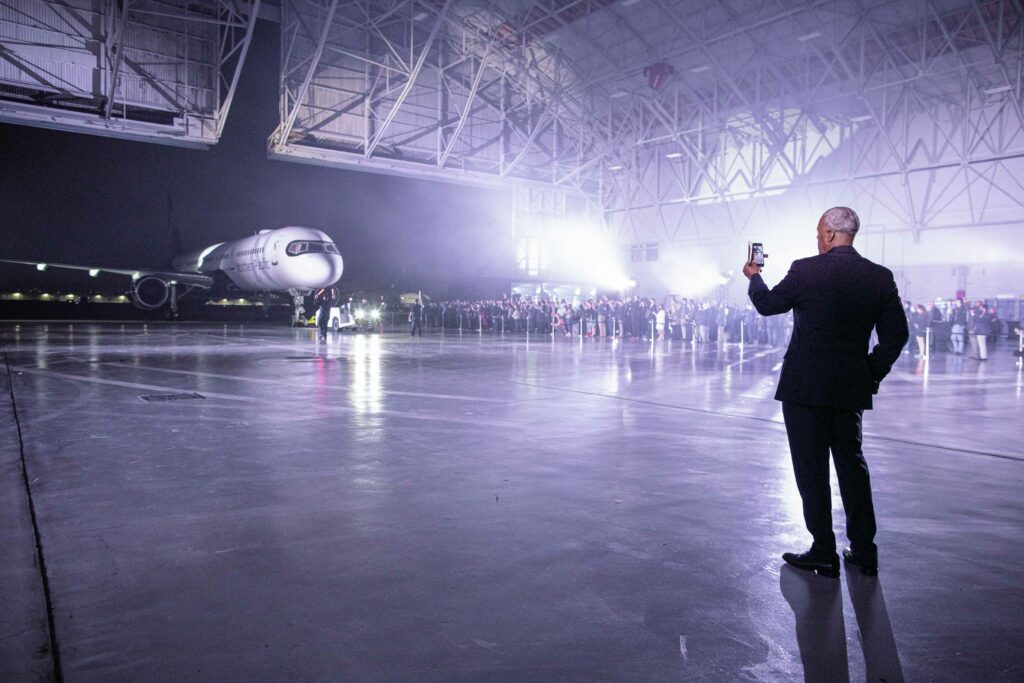 If the cards fall as McKinney wishes them to, the sleek looking airplane, along with seven more like it, could be in service as early as the third quarter of 2022. McKinney says that's a "stretch goal" though, and that the fourth quarter is far more likely.
Down the road, McKinney expects Northern Pacific to operate a fleet of up to 50 aircraft. While the 757 might be quite capable, he concedes that it won't last forever. The company is in talks with both Airbus and Boeing on the possibility of new aircraft such as the Airbus A321XLR (earliest delivery slots are well into this decade). He mentions, too, that while the 757 is quite capable, the carrier will likely need to expand into widebodies to extend its network much further. 
All images credited to Northern Pacific Airways/Bryan Giardinelli